---
After COVID-19, take personal responsibility for hotel health and safety
---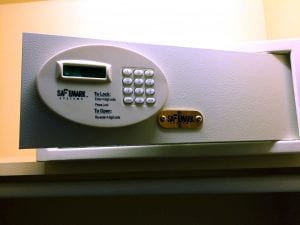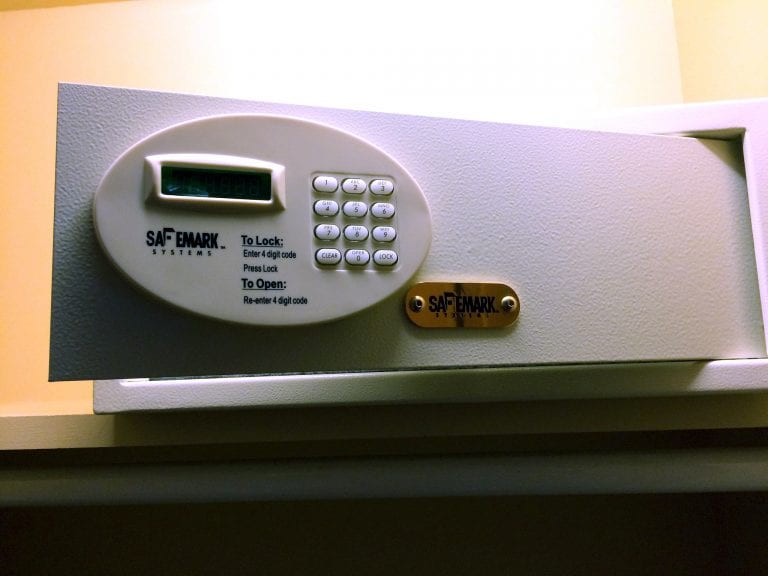 Throughout much of the world today, COVID-19 is taking a heavy toll on the hospitality industry. As new cases have soared, hotel occupancy has plummeted. Leisure and business travelers are staying home. Eventually, COVID-19 cases will wane. The hotel health and safety crisis will end and a more normal life will return. Travel will resume and hotels will fill again.
Hotel health and safety has substantially improved in part due to the current virus crisis. Over the last few years, they've also improved their security; however, when widespread travel begins again, each guest, as in the past, will have to take personal responsibility for their health and safety. Here are my best practices for my hotel stays.
Hotel research is essential to ensure we stay in a safe and secure hotel.
Before you book, research your hotel:
We all check room rates, fees and amenities before booking a hotel room. In addition, we need to check hotel security, including crime at and near the hotel. We need to check reviews for bedbugs and cleanliness. Each guest should ensure their hotel room will have a deadbolt lock, security latch and a peephole.
I prefer hotels that use restricted access. That's when guests need room keys to call elevators and are restricted to only stopping on their floor. I prefer hotels that have one-way emergency stairwell doors. They allow guests to leave the hotel in an emergency, but don't permit access from the stairwell onto guest room floors.
I don't patronize hotels that don't have a "Do Not Disturb" policy that requires room inspections once or twice per day by hotel staff, after knocking, to prevent crime.
When you book or reserve a specific room:
I don't accept rooms with a connecting door. Even well locked connecting doors can be opened by someone if given enough time, in the privacy of a connecting room.
I won't stay in a room on the ground floor. It may be convenient, but these rooms are targets for thieves. It's too easy to make a quick get-away from a ground floor room. If you're staying at a motel with doors that open directly to the outside instead of a hallway, get a room that overlooks an interior courtyard, if there is one. I don't stay at motels with doors that lead directly outside. They're security nightmares for guests.
Preventing ID theft when you check in at your hotel can prevent the theft of your belongings.
When checking in:
Don't announce your name at check-in, if at all possible. I show a copy of my reservation that I've stored on my smartphone at check-in. I ask the clerk to only use my first name. I reveal as little information at check-in as possible, to make it harder for a thief to gain enough information to impersonate me. If the check-in clerk announces my room number aloud, I immediately ask for a new room assignment and explain why. You don't know who's in the lobby. I keep my luggage with me in the lobby to prevent its theft.
I prefer hotels that allow me to check-in on-line, choose a room, enter my credit card for payment and turn my smartphone into my room key. Then I can skip check-in at the hotel altogether.
Disinfect the germ-laden areas of your hotel room, particularly light switches and your TV remote.
Once in your room, disinfect:
Before unpacking, do some room disinfecting. Housekeepers historically skip cleaning light switches, telephone keypads, doorknobs, toilet handles and TV remotes, etc., when they clean rooms. Due to the lack of cleaning, they are normally germ-laden. So, after washing your hands, get out some 70 percent alcohol-based antibacterial wipes you've packed and clean what the housekeepers missed. If you're traveling now, during the COVID-19 outbreak, this is essential. Don't forget to wash your hands each time you reenter your room.
Placing your dirty clothes in a sealed compression bag can prevent bringing bedbugs home in them.
Keep your belongings in your bags and off the floor:
You don't know if the inside of any drawers in your room were cleaned, so keep your belongings in your bags. Keep your bags off the floor for bedbug prevention. Bedbugs are attracted to the smell of dirty laundry, so store it in reusable plastic compression bags in your luggage.
Fire escape plan:
On the door of your room, there should be a copy of your hotel floor plan clearly showing all exits, in case of an emergency. Make sure you carefully review it and create evacuation routes in your mind.
Keep your room locked and secured whenever you're in it.
Secure your room:
When in your room, keep it locked and latched at all times. Cover your door's peephole so no one can see in.
A knock at your door:
If someone comes to your door unexpectedly, claiming to be a hotel employee, call the front desk to confirm it.
Use the safe:
Use your room safe for your valuables when you're not in your room, but before you use it, disinfect it.
Leaving a light on in your room when you're out is an essential safety precaution.
Leave the light on:
When out of your room, leave a light on and perhaps the television, along with the "Do Not Disturb" sign, to give the illusion that the room is occupied. Leaving the light on is very important. You don't want to enter a dark room for safety sake. If the light is off, get someone from the hotel to go in with you.
While hotels have improved their security and health safety, there is no substitute for guests' commonsense, situational awareness and taking responsibility for their own health and security.
READ ALSO:
Don't forget this on your next trip
Marseille in the time of COVID-19 deaths
After many years working in corporate America as a chemical engineer, executive and eventually CFO of a multinational manufacturer, Ned founded a tech consulting company and later restarted NSL Photography, his photography business. As a well known corporate, travel and wildlife photographer, Ned travels the world writing about travel and photography, as well as running photography workshops, seminars and photowalks. Visit Ned's Photography Blog and Galleries.