---
There are many ways to miss your cruise ship 
---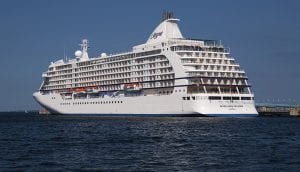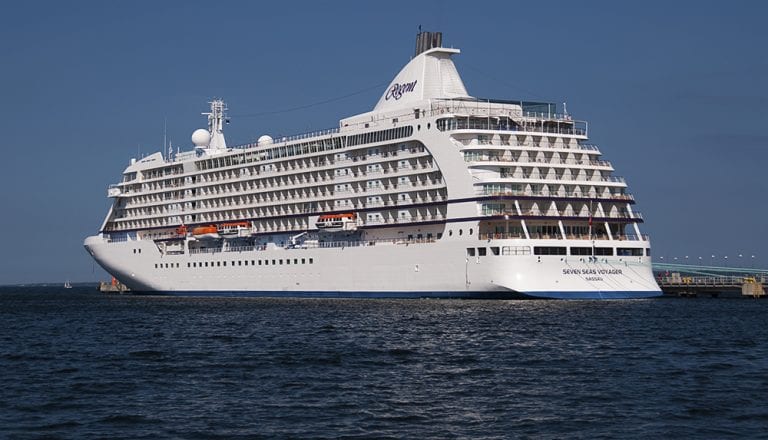 Last week, I discussed missing or getting kicked off commercial airline flights. It can ruin your vacation. Similarly, missing your cruise ship's sailing or getting kicked off your ship can be devastating and expensive.
If you miss your ship's sailing, you'll miss part or all of your cruise. You'll generally face big expenses and logistical challenges to meet your ship at its next port of call, and it might not be the next port or any port, as laws exist that restrict where ships can be boarded.
I've got eight issues to be concerned about that can cause you to miss your cruise ship's sailing.
Passport expiration
If you're cruising internationally (there is an exception for closed-loop cruises, discussed below), you need to check your passport's expiration date. Countries have different rules about passport expiration. Turkey, for example, requires your passport to be valid for at least six months after you enter their country. U.S. citizens can check their destination country's passport requirements at the U.S. Department of State's Country Information page. If your passport doesn't meet all the requirements, you'll be denied boarding.
Passports for a closed-loop cruise
Closed loop-cruises don't require U.S. citizens to have a passport, even though they visit ports outside the U.S. You do need proof of U.S. citizenship and identity. A closed-loop cruise is one that leaves a U.S. port and returns to the same U.S. port, but in-between visits at least one foreign port, with ports participating in the Western Hemisphere Travel Initiative (WHTI). Not all nations in the western hemisphere participate in WHTI.
In my opinion, you should always have a passport when on any international cruise. Here's why. If for some reason, such as a family or medical emergency, you must leave the cruise from a foreign port to fly home, you must have a valid passport to fly, as passports are required for all international flights. You won't miss your cruise, but you'll miss your flight.
ALSO ON TRAVELERS UNITED: Cruise ship dress codes and other myths on the high seas
Visas
Some countries don't require visas to visit them. Some require you obtain a visa prior to entering the country. Some allow you to obtain a visa when you arrive. Some countries have visa exceptions for cruise passengers for short stays, though you typically must be on escorted land excursions while there. Cruise passengers are routinely denied boarding if they don't have the necessary visas for their cruise.
Ship's time is the only time that counts
Sometimes cruise ships don't change their clocks to each port's local time. The final boarding time is always the ship's time. Don't miss your ship's sailing because your watch is set to local time.
Final boarding time typically isn't sailing time
This confuses many passengers. They note in the ship's bulletin when their ship's sailing, not the deadline for boarding. Too often those passengers arrive at the pier while the ship's still there, but the boarding ramps are pulled back and mooring lines pulled away. They won't be permitted to board.
Tight third party excursion schedules
If you book a port excursion with a third party instead of through the cruise line and you're running late, your cruise ship will not wait for you. While I have occasionally purchased third party excursions, I am extremely careful about my scheduled return to the ship. If excursions booked through the cruise line are late, the ship will wait. On several occasions, I've seen ships depart while passengers arriving late from third party excursions are frantically waving from the pier.
READ ALSO: Extra time before a cruise is the best insurance
Identification while off the ship
When cruising, aboard the ship, most people appropriately leave their identification, cash, and credit cards in their cabin's safe. When you leave the ship for an excursion or to walk around the port, take them with you, just in case you miss your ship's sailing. While the crew will try to collect those items for you, to leave with the port agent, you can't count on that and you'll need them to catch up to your ship or get home.
Late arrival at the port of embarkation
Many cruisers, in an attempt to save money or reduce their vacation's length, schedule their arrival at the port of embarkation on the day the cruise starts. The problem with that is if anything goes awry, you'll likely miss your ship's sailing. My rule of thumb is to arrive at the port of embarkation for a domestic cruise at least the night before its scheduled departure and for an international cruise, at least two nights before departure. On a cruise starting from Barcelona a number of years ago, our plane arrived in Barcelona twelve hours late due to storms in the U.S. Had we planned to arrive on the day of departure, we would have missed the sailing, had to purchase last-minute plane tickets and stay a night in a hotel, all at our expense.
Missing your cruise ship's sailing will cause you to miss part or all of your cruise. It will be frustrating and expensive. Don't ruin your cruise. Make sure you avoid the issues I've listed.
(Image: Regent Seven Seas Cruises Voyager. Copyright © 2018 NSL Photography. All Rights Reserved.)
After many years working in corporate America as a chemical engineer, executive and eventually CFO of a multinational manufacturer, Ned founded a tech consulting company and later restarted NSL Photography, his photography business. Before entering the corporate world, Ned worked as a Public Health Engineer for the Philadelphia Department of Public Health. As a well known corporate, travel and wildlife photographer, Ned travels the world writing about travel and photography, as well as running photography workshops, seminars and photowalks. Visit Ned's Photography Blog and Galleries.