---
16 ways a traveler can get kicked off a cruise
---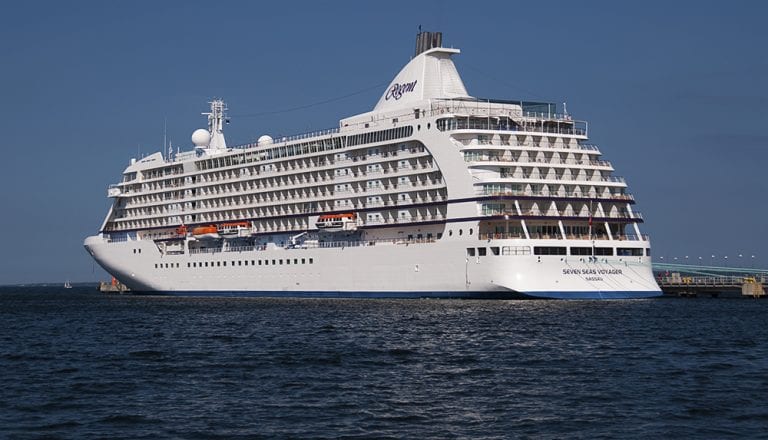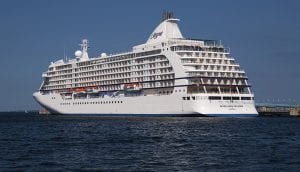 In a recent column, I discussed the many ways passengers can miss their cruise ship's sailing. However, once sailing, getting kicked off your cruise ship may be worse and there is little or no recourse if it happens.
According to every cruise line contract I've reviewed, if kicked off your cruise, you're not entitled to any refunds and are responsible for all costs you incur to go home, including all transportation, hotels and meals. You're also liable for reimbursement of any costs to the cruise line to put you ashore.
Here are 16 ways for you to get kicked off your cruise (and there are probably more):
1. Lack of required travel documents
If you don't have all required travel documents at embarkation or at any time during your cruise, you'll be kicked off your ship. Cruise lines must follow all laws concerning travel documents. Passengers will be kicked off their cruise due to any missing documents, including lost or stolen passports.
2. Refusing security screening
If you refuse security screening at any time during your cruise, the cruise line will likely deny you boarding and kick you off the ship.
3. Bringing your own alcoholic beverages onboard
Some cruise lines ban passengers from bringing any alcoholic beverages on a cruise. Other cruise lines allow passengers to bring aboard a small amount of wine or champagne, subject to a corkage fee. If you're caught violating their alcohol rules, you likely will be disembarked.
4. Bringing illegal items onboard
If you're caught bringing illegal drugs, weapons, or other illegal items aboard your ship, getting kicked off the ship will be just the start of turning your vacation into a cruise from hell. When you're turned over to the local authorities, your problems will get worse.
5. You're persona non grata in the country of a port of call
If you've been banned by a country, don't book a cruise which includes a visit to that country. Once the cruise line determines you're not allowed to visit a port of call, you will be forcibly disembarked before reaching that country. If the ship has to change course or itinerary to disembark you, you'll have to pay for their cost to do so.
6. Skipping the Muster Drill
There is a required Muster Drill on every cruise ship, generally just before sailing from the port of embarkation. If you skip the drill, the ship's crew will know. In the last several years, many passengers have tried to skip their muster drill, which they considered a waste of time. It's resulted in their immediate disembarkation.
7. Joking about threatening the ship
Like airlines, cruise lines are always on guard for potential terrorist attacks, plus attacks on crew and passengers. They take all threats seriously. You'll likely be kicked off your cruise and turned over to the local authorities for investigation, even if you were joking.
READ ALSO: Cruise ship dress codes and other myths on the high seas
8. Making a false report of an emergency
Acting on any report of an emergency takes time, particularly if it's a man-overboard report. They can cause the ship to search for hours, killing their schedule. False reports are dealt with harshly, including fines, disembarkation and a charge for the costs incurred by the ship, which can be considerable.
9. Engaging in lewd, lascivious, indecent, obscene, offensive, outrageous, disorderly, unruly or violent conduct of any kind
Simply put, these kinds of behavior will get you thrown off your cruise. Last year, 23 members of a family were all kicked off a cruise for fighting.
10. Throwing anything overboard
Throw anything overboard and you'll be kicked off your cruise. The security cameras will likely catch you in the act.
11. Buying, offering, giving or allowing minors alcoholic beverages
If you're involved in helping a minor drink an alcoholic beverage, you'll likely be kicked off your cruise.
ALSO ON TRAVELERS UNITED: 12 cruise embarkation secrets for a happy All Aboard
12. Smoking in a non-smoking area
Cruise ships take their smoking policy very seriously, in large part because non-smoking passengers demand it and comprise the majority of cruise passengers. Passengers caught smoking in non-smoking areas will be fined and likely disembarked.
13. Engaging in theft of ship's property or the property of a passenger or crew member
If you're caught stealing —even items you may think of as "no big deal" — or committing any crime, you will be disembarked from your ship.
14. Serious illness
If you get seriously ill, such as a heart attack, and the ship's physicians don't have the ability to adequately treat you, for your safety you will be disembarked whether you want to leave the ship or not. Like any premature disembarking, you will be responsible for all costs, including medical transportation. Many health insurance policies/programs, like Medicare in the U.S., don't cover medical costs internationally. I always buy travel medical insurance when traveling internationally.
15. Breaking quarantine
If you have an illness such as norovirus and break your quarantine, you will be kicked off your ship.
16. Abusing ship's crew
If you physically or verbally abuse any member of your ship's crew, regardless of the circumstances, you will likely be kicked off your cruise.
Please, don't think any of the issues on this list are overstated.
I've personally seen cruise passengers forcibly disembarked due to most of the list's items. Cruise lines will not put up with poor passenger behavior or passengers breaking the law. Enjoy yourself and finish your cruise.
(Image: Regent Seven Seas Cruises Voyager. Copyright © 2018 NSL Photography. All Rights Reserved.)
After many years working in corporate America as a chemical engineer, executive and eventually CFO of a multinational manufacturer, Ned founded a tech consulting company and later restarted NSL Photography, his photography business. Before entering the corporate world, Ned worked as a Public Health Engineer for the Philadelphia Department of Public Health. As a well known corporate, travel and wildlife photographer, Ned travels the world writing about travel and photography, as well as running photography workshops, seminars and photowalks. Visit Ned's Photography Blog and Galleries.