---
Is a "guaranteed late arrival" always guaranteed? Always check.
---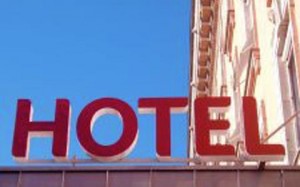 Years ago, many hotels would accept reservations without a credit card, but only hold the rooms until, say, 4 or 6 p.m. A credit card guaranteed late arrival, but also meant travelers that didn't show up would be charged.
These days, a credit card guarantee is almost always mandatory. Cancellations usually require at least a day-in-advance notice to avoid a one-night charge. The only good news for consumers is that promising payment does mean the hotel should hold the room, no matter how late the arrival — "should" is the operative word.
In a recent case, my clients were taking a Saturday evening flight to Boston from Dulles. I booked them at a Sheraton Four Points near the airport, after ascertaining that the hotel ran a 24-hour shuttle for pickup.
As it turned out, thunderstorms on the East Coast resulted in their incoming aircraft being diverted to Greensboro, North Carolina, before arriving in Dulles.
If your arrival will be very late, call ahead and let the hotel know.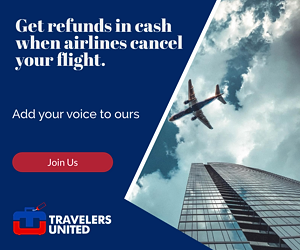 Fortunately, the clients had expressed concern earlier over the weather. But, I had been online and was able to monitor the flight. We worried it would be canceled, but the plane finally took off over 2 hours late, about 12:30 a.m. East Coast time. At this point, I called the hotel to advise their arrival time and ensure the shuttle would still be running.
Except the shuttle wasn't the problem. The desk clerk informed me they had no rooms. Thinking he had misunderstood, I explained that we have guaranteed late arrival.
The hotel gave my room away!
The desk agent said that they had given the rooms away. I pointed out that with the guarantee, the hotel would be paid for the rooms anyway and had no business doing that. Then I told them that, in any case, they needed to fix it. At this point, I expected they would be "walked" to some nearby hotel. Not a fun proposition at 2 a.m.
To make a long (20-minute phone call) story short, the clerk found two rooms he originally "wasn't sure had been cleaned," casually mentioning he hoped two other reservations didn't show up. And, they were able to check in without incident.
When I complained to a Sheraton sales rep the next day, she told me, "Technically, late arrival would be before midnight," but she was surprised a hotel would do this "if they were not in a walk situation."
If there is an unusual delay, speak with the property.
Because of the uncertainty on this flight, options were limited. However, it's always a good idea to communicate with the property if there's a delay. If the hotel hadn't miraculously found rooms, maybe they could have at least started on the process for something else sooner.
For that matter, it doesn't hurt to call a hotel directly if there is a last-minute cancellation. In my experience, hotels are getting less flexible with the rules, but sometimes they will make exceptions.
Had my client's flight been canceled, or had they given up and gone home and not been able to reach me on a Saturday night, the hotel would have probably charged for both rooms as no-shows, even though they filled all their rooms anyway.

The bigger issue here is that hotels do overbook, just like the airlines. It's not right for them to have it both ways. Guaranteed late arrival SHOULD mean guaranteed.
---
READ ALSO:
Where you can buy things confiscated by TSA and lost by passengers
Using travel agents — how to tell if you are ready to start.
---
Janice Hough is a California-based travel agent a travel blogger and a part-time comedy writer. A frequent flier herself, she's been doing battle with airlines, hotels, and other travel companies for over three decades. Besides writing for Travelers United, Janice has a humor blog at Leftcoastsportsbabe.com (Warning, the political and sports humor therein does not represent the views of anyone but herself.)