---
Many Americans have never stopped using travel agents. Others, particularly the younger generation, have never used one.
---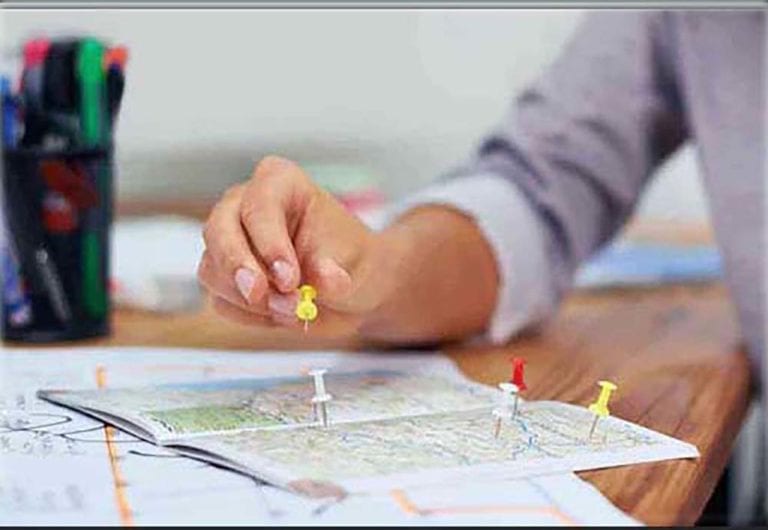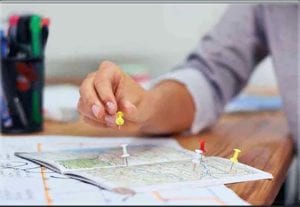 Some travelers formerly had travel agents (or advisers), but because that person retired, or they just figured online was easier, they have stopped. Some folks even wonder if travel agents went away.
Even smart folks, it seems, think that travel agents went away. One of the stories I am proudest about regards President Obama. He made an offhand comment that people no longer use travel agents. A client of mine booked a ticket to Chicago for a small event with President Obama. The scheduled plane was canceled last minute and I worked some magic to get her on an alternative, which United said wasn't possible. I made sure my client said to President Obama, "I wouldn't be here if not for my travel agent."
In any case, with all the insanity of travel in a pandemic world, even the media talks about using agents again. Some travelers have never worked with a human. They book all tickets and do everything online. These travelers will discover a talented traveler agent and never go back. Here are some things travel agents would like you to know:
There's a shortage of travel agents now, too. 
Before the pandemic started, the biggest complaint I heard from my friends in the industry was how hard it was to hire good people. In our office, we finally found a good person a few years ago to help as a backup agent who could work remotely. My manager hired her sight-unseen, rather than risk losing her to another employer. It worked out great until she retired after being furloughed in 2020.
Most agents charged fees already.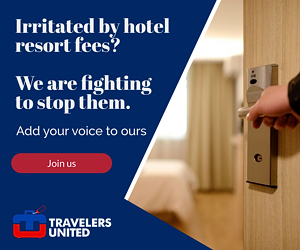 But those fees will almost certainly be going up, including up-front fees. Travel agents' compensation comes in ways other than fees. Cruise lines, tour companies, and hotels generally pay travel agents. But those commissions are paid after clients travel.
Agents who have been dealing with very little business for over a year often won't see payment for those 2022 bookings for more than another year. In SOME cases, especially with business class and international tickets, airlines still do give commissions to larger agencies at the time of booking. But that's not all cases.
Be patient when using travel agents.
What agents need to do for even the simplest bookings has changed. Sometimes, with various Covid regulations, agents need to be aware of and share with clients. And this isn't just international bookings.
Hawaii has had tight regulations since they reopened, but other states have done so as well. And at the time of this writing, the city of Chicago now requires unvaccinated travelers from Missouri and Arkansas to either quarantine for 10 days or have a negative COVID-19 test. (This is one of the few times I'm glad American Airlines gutted TWA's St. Louis hub, because heaven knows what would happen with connecting passengers.) There's a huge amount of upfront information we often need to share, and my friends in the industry all report a greatly increased barrage of pre-travel questions, especially as the amount of disinformation is so significant.
We don't have crystal balls.
Operators and airlines don't tell us everything. Hotels are a particular culprit now. They are also generally understaffed. They may close pools or adjust restaurant hours. They may reduce housekeeping schedules — or not inform us that housekeeping is only "on demand" now. And, the list goes on. Some spas and shops are also not open or they have very limited hours.
Please treat travel agents like professionals.   
I have particular sympathy for airline employees now as the stories of air rage seem regular and constant. I've also heard of overworked hotel and restaurant staff being verbally abused by travelers. These customers, on their first trip in over a year, are expecting business as usual, and it is not.
Travel agents, since we often did and do work remotely, are luckier than most. But all of us have stories of clients, or prospective clients, asking for a lot of information, in some cases a lot of work, and then just disappearing. These clients vanish without even a  "thank you for your time." This explains why you may see a lot more upfront fees.
One prospective client, referred by a good client, even questioned me when I asked if he was sure about a Thanksgiving trip. I just had spent a long time with someone else who decided not to go. This referral client assured me it was just a question of which of my options he wanted. Then, after hours of work and a half dozen alternatives, he stopped answering emails. (And, that's only one out of a few dozen stories I've experienced or heard recently.)
Change is constant.
Part of "being patient" means also being understanding. Airlines move their aircraft and schedules around almost every week to maximize profits. This means a trip booked even a few months in advance can have several schedule changes, some requiring ticket reissues. These changes are not due to clients, because it's not their fault. But, it is still time-consuming.
Travel agents can be your best friend when you have a flight issue.
I know everyone has issues, but travel agents who can be miracle workers are way underpaid. These agents often look at a day at work as an effort to get the best deal for their clients. Many earn their money before any flights. However, travel agents who help out when travelers with travel problems on the road get them solved.
Your travel agent can be a trip saver. Often lots of money is riding on a perfect trip and many travelers do not want to pay more. Not to mention, your happiness is involved. When travel has problems because of missed connections or bad weather, travel agent fees can turn into a blip on the radar.

---
READ ALSO:
New vaccine passport plus 8 free apps for better COVID travel
As summer weather delays start to rival a bad winter, a few tips for travelers
---
Janice Hough is a California-based travel agent a travel blogger and a part-time comedy writer. A frequent flier herself, she's been doing battle with airlines, hotels, and other travel companies for over three decades. Besides writing for Travelers United, Janice has a humor blog at Leftcoastsportsbabe.com (Warning, the political and sports humor therein does not represent the views of anyone but herself.)