---
It's time for the federal government to regulate hotel fees as well as airline ancillary fees. Some hotel fees aren't disclosed until the final bill.
---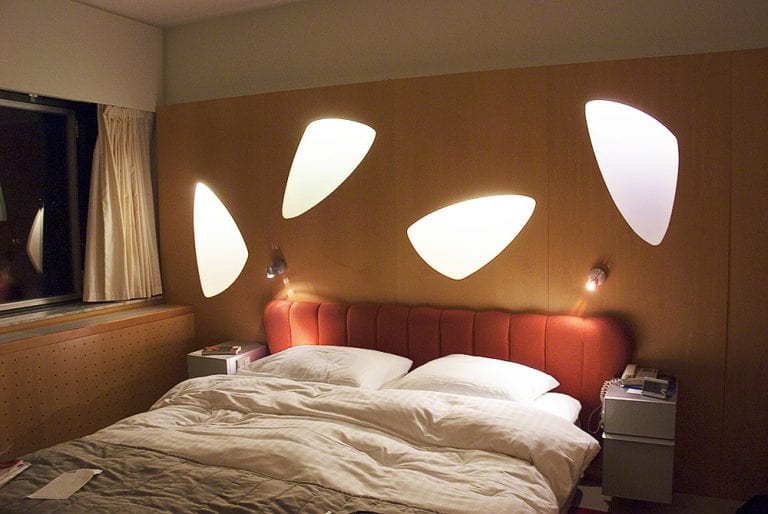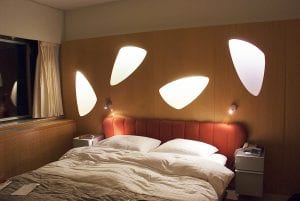 In September, the Biden administration took two critical actions to benefit air travelers. First, the US Department of Transportation (DOT) launched a new interactive dashboard tool. Second, the White House proposed a new rule from DOT to require airlines to disclose all fees whenever fares and schedule information are provided to air travelers for flights within, to, or from the US. The Feds should regulate hotel fees as well.
The public dashboard has already paid dividends for air travelers. Before publicly publishing the dashboard, Transportation Secretary Buttigieg wrote letters to US airline CEOs. In them, he urged the airlines to improve their customer service commitment before the dashboard was published. Magically, ten of the largest US airlines now guarantee minimal meal vouchers and requested hotel vouchers when a cancellation or significant delay is controllable by the airline. Before the dashboard was published, none secured any coupons for food or hotels.
The White House has proposed that airlines disclose all fees accurately before booking.
Now the White House has proposed, through DOT, to require that the airlines provide useable, current, and accurate information to air travelers regarding baggage fees (checked and carry-on), change fees, cancellation fees, and adjacent seating fees for families traveling with young children, if any.
These changes will positively affect hundreds of millions of airline passengers who fly on US airlines annually. Now it's time for the Biden Administration to address the even more pervasive problem of hidden fees by the hotel industry.
For years, the US hotel industry has been hiding fees from guests until they book their room, sometimes not disclosing them until the final bill at checkout.
For years, travelers in the US have run into undisclosed hotel fees, not mentioned until after booking their room, sometimes not even until checkout. The fees range from taxes and local government user fees, typically not mentioned until the final hotel bill, to parking fees, telephone surcharges, other surcharges, automatic housekeeping gratuities, WiFi, pool and gym towels, to the infamous resort fee.
The US needs regulations requiring hotels to disclose all their fees, whether mandatory or for services rendered, for guests simultaneously whenever they disclose the basic room rate before and after booking.
Here are a dozen hotel fees that are often not disclosed before booking a room which should be folded into the room rate or fully disclosed before booking.
Among the fees that should be required to be disclosed before booking are:
Taxes and government fees: I've found that these fees are almost universally hidden while booking a hotel/motel room. They can add a significant amount to each hotel bill.
Room safe: I've never encountered a room safe fee myself, but I know plenty of hotel guests who have found a small daily charge for their room safe, regardless of whether or not they've used it, on their hotel bills. Typically, they're never told about it until it pops up on their bill.
Pool and gym towels: Too often, you never find out about pool and gym towel fees until they're posted to your daily bill. I often find these two fees wholly outrageous since they often pop up at hotels that forbid you to use your room towels at the pool or gym.
Early check-in fees should never be assessed if your room is ready to use when you arrive, even if you're early.
Early check-in: I'm not too fond of the early check-in fee. Think about it. If your room is ready when you arrive early, why should you pay an extra fee to check into an already prepared room? Why should you have to wait to check in to avoid the fee?
WiFi: WiFi fees are typically disclosed by most hotels, but not until booking is completed. Many free hotel loyalty programs qualify members for free WiFi, though some at a reduced Internet speed. Frankly, if I'm stuck at a hotel with a high fee WiFi, I use my cellular router for my Internet-enabled devices and avoid using the hotel's Internet completely.
You should never be charged a fee if you don't use the gym.
Gym: Too often, hotels charge a gym fee automatically added to the bill whether you use the gym or not. It's happened to me. I've usually been able to remove the charge if I haven't used the gym, but this fee should be disclosed in advance.
Mini-bars: I was caught a couple of times with mini-bar fees, but I've learned my lesson. Please do not use them as a fridge. If you move anything in the mini-bar, you'll get charged for it, even if you don't consume it. Don't even open its door unless you're willing to buy something in the mini-bar at the typical exorbitant rate hotels charge. I always try to book rooms with a refrigerator, not a mini-bar.
Housekeeping gratuity fees should always be disclosed before booking. It adds to your cost. Plus, you might leave a cash gratuity if you don't know you've already paid one.
Housekeeping Gratuity: This can be bad because hotel guests have no idea this fee will be assessed until they see checkout bill. This is often after they've left housekeepers a cash tip in the room.
Telephone surcharge: If you pick up your room phone to even make a local call, many, if not most, hotels will immediately tack on a telephone surcharge. Only use hotel phones to call the front desk, housekeeping, or room service, but too many guests get caught on this. Use your cell phone. I'm assuming the hotel won't stoop so low as to tack on a surcharge for inside the hotel calls to the front desk, etc.
Hotel parking fees should always be disclosed before you book the hotel. They can be substantial and make a modest hotel jump to an expensive one.
Parking Fee: I understand parking fees. Hotel lots require maintenance, power, and personnel, particularly when they need valet parking. I wouldn't say I like it because of the constant delays in getting my car, Plus, some hotels charge $74 nightly for parking. This is ridiculous! If you have a car during your stay, ask what the parking fee is before you book your room. That said, this fee should always be disclosed with the room rate. A high parking fee can easily cause travelers to choose a different hotel.
The Free Gift Fee: This fee gets my "most sneaky" award. You enter your room and see a basket with a couple of water bottles and snacks. Somehow you miss the card strategically placed either behind the basket or under the snacks. It says you'll be charged a fee if you drink or eat the basket's contents. It's just not fair and must be disclosed.
There is no excuse for mandatory resort fees, particularly those not disclosed before booking. All mandatory fees should be part of the room rate.
Resort Fee: This is the undisclosed fee that's unfair, mainly because it's mandatory. Mandatory fees mean they're part of the general room rate. This fee and all required fees shouldn't exist. Instead, they should be in the room rate. If it's mandatory, it's grossly unethical not to disclose it in the room rate. Disclose it before guests book the room so they can compare hotel costs fairly.
It's not enough for the federal government to require airlines to disclose fees so passengers can compare costs. The federal government must also require the same from hotels and motels across the US. Requiring hotels to stop hiding fees will help millions of Americans every year. Since the hotel industry refuses to police itself, it's time for the government to do so.
---
READ ALSO:
73 percent of sick plane passengers would fly; flight changes too costly
Today, honesty in airline advertising is more important than ever
---
After many years working in corporate America as a chemical engineer, executive and eventually CFO of a multinational manufacturer, Ned founded a tech consulting company and later restarted NSL Photography, his photography business. Before entering the corporate world, Ned worked as a Public Health Engineer for the Philadelphia Department of Public Health. As a well known corporate, travel and wildlife photographer, Ned travels the world writing about travel and photography, as well as running photography workshops, seminars and photowalks. Visit Ned's Photography Blog and Galleries.