---
Eight common cruise myths exposed
---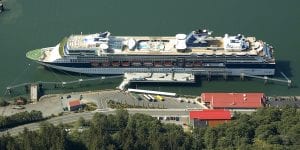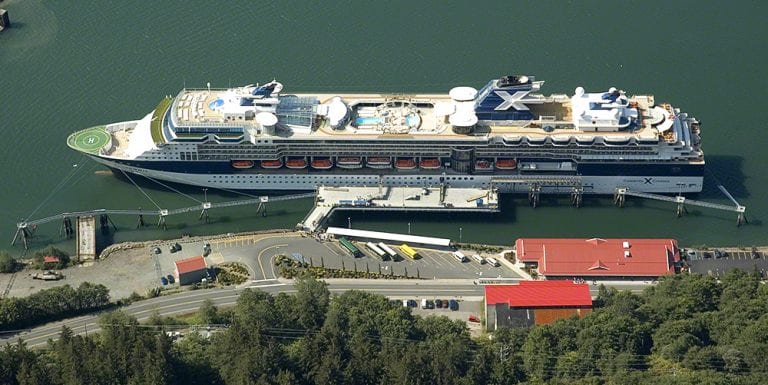 Recently, on wildlife photowalks I've led, I've been asked about cruising by those considering it for the first time. They had many cruise apprehensions and misconceptions. They worried about norovirus, seasickness, being too busy or bored, dress codes, kids running around wild and being able to experience the culture of the destinations they would visit.
For those interested in cruising, here are eight of the cruise myths I discussed with them.
Myth 1 — Norovirus outbreaks occur on most every cruise:
Let's debunk this myth from the start. Noroviruses, which cause gastroenteritis, generally attack people where large groups of individuals are in close proximity. According to the Centers for Disease Control and Prevention (CDC), about 21 million cases or 6.4 percent of the U.S. population, contract norovirus each year, more than half in healthcare facilities. On cruise ships last year, for example, there were just eight norovirus outbreaks among the 28.5 million passengers who cruised, sickening 529 passengers and crew. That equals fewer than 0.002 percent of cruise passengers.
This doesn't mean you shouldn't take precautions while cruising to prevent contracting norovirus. Everyone on cruises needs to practice proper hand hygiene to stay healthy.
READ ALSO: How to make Carnival Cruise Lines protect the environment
Myth 2 — Most cruisers get seasick:
Particularly if you're prone to motion sickness, be prepared with appropriate anti-nausea medication. That said, modern ships have stabilizers to smooth their ride on the sea's waves. Except in serious wind or storm conditions, few cruisers ever get seasick on modern cruise ships.
There are a variety of remedies and preventatives for seasickness available. For example, most cruises to Antarctica travel through the dreaded Drake Passage, known for its rough seas. I wore a Scopolamine patch through it to prevent seasickness. It worked perfectly.
Myth 3 — Cruise ships are confining and therefore boring:
Particularly on larger ships, there are a myriad of activities to fit the needs of most everyone, beyond sitting around a pool or reading a book. On big ships there may be surfing, rock climbing, ziplines, ice skating, bowling, etc. Many ships have a variety of stores. I prefer smaller ships. They have lots of activities too, including lectures, wine tastings, and what I really like, cooking demonstrations and lessons. At night, some ships have gambling and most have entertainment, as well as music and dancing.
If your interest is mostly ashore, all one must do is research cruise itineraries that minimize the number of days at sea, while maximizing time in ports. There are many cruise itineraries like that. They're the kind I look to book.
Myth 4 — There's no time to rest and relax on cruises:
Each cruiser defines their own cruise activity level. Cruise passengers can be busy every moment or lounge around all day. Some cruisers never get off the ship until the cruise is over. For them, their ship is their port.
Myth 5 — The best cruise deals are last-minute:
That's not my experience. While there are last-minute cruise deals, as cruise lines attempt to fill unsold space, the deals will rarely include the better or well located cabins. They're typically sold out by then. Pre/post cruise hotels are often also sold out for last minute bookings. I look for "early bird" fares, from a year to six months in advance. I may not save quite as much as in a last-minute deal, but I'm going to get the cabin, excursions and pre/post cruise opportunities I want at an excellent price.
Myth 6 — There's a severe dress code in force 24/7:
There are usually some dress requirements in the main dining room, such as no bare feet, flip-flops, bathing suits, etc., but in recent years, shipboard dress has become quite casual. I was on a luxury cruise line for my last cruise. I could eat at any of the ship's restaurants in a nice shirt, slacks and shoes. On many ships, there are venues at which even more casual clothing is fine. Some cruises might have a formal night, but you can skip it, should you desire. During the day, if you can wear it walking around a city or town, you should be fine.
ALSO ON TRAVELERS UNITED: Read this before you make a vacation mistake
Myth 7 — Cruise ships are filled with kids:
Sometimes cruise ships are filled with kids, but if you prefer few — if any —children on your cruise, it's easy to arrange that. Children are more likely to be on shorter, less expensive cruises, especially during the summer and holidays. Some cruise lines like Disney specialize in families with children. If you book your cruise while kids are in school, on luxury cruise lines, or to more exotic locales, you'll likely find few children on your cruise.
Myth 8 — You can't experience a destination's culture from a cruise:
It's just not so, but you do have to choose your shore excursions carefully. Skip the long bus rides to tacky tourist traps which always seem to include shopping. Instead, look to visit off-the-beaten-path locations, local markets, or participate in culturally immersive activities and take meals in local establishments instead of the ship.
Don't let cruise myths prevent you from considering this excellent way to travel and see many destinations which you would likely miss using other travel means. Do your research, then make your decision about where to travel and how.
(Image: Celebrity Summit docked at Juneau, Alaska – Copyright © 2019 NSL Photography. All Rights Reserved.)
After many years working in corporate America as a chemical engineer, executive and eventually CFO of a multinational manufacturer, Ned founded a tech consulting company and later restarted NSL Photography, his photography business. Before entering the corporate world, Ned worked as a Public Health Engineer for the Philadelphia Department of Public Health. As a well known corporate, travel and wildlife photographer, Ned travels the world writing about travel and photography, as well as running photography workshops, seminars and photowalks. Visit Ned's Photography Blog and Galleries.