---
New ESA rules — an exercise in window dressing 
---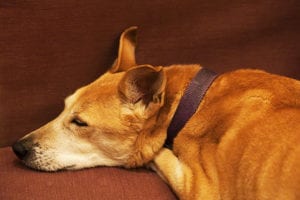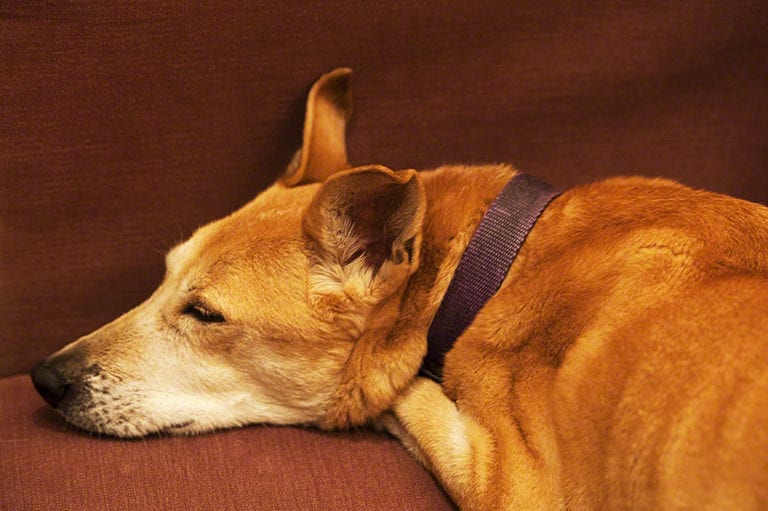 As I reported last month, emotional support animals (ESAs) too often have attacked passengers and crew on aircraft. At times, they have inflicted serious injuries. On a Delta flight, Ronald Munday suffered severe wounds to his face, lips, and gums, requiring 28 stitches.
On August 8, USDOT made a weak attempt to answer calls to rewrite its emotional support animal rules to help make airplane cabins safe from dangerous ESAs. More than 75 organizations ranging from the American Service Dog Coalition to the Air Line Pilots Association heralded USDOT's "Final Statement of Enforcement Priorities Regarding Service Animals on Flights," but it's clear to me they must have misunderstood USDOT's statement, which fails to address key ESA safety issues.
ESAs on planes are regulated under Title 14, Chapter II, Subchapter D, Part 382, Subpart H, §382.117. Regrettably, the rules set fuzzy standards, at best. While airlines may reject animals that would "pose a direct threat" or "cause significant disruption," unless the emotional support animal is overtly hostile at check-in, it's almost impossible to know, in advance, if an ESA poses a "threat." Significant regulatory weaknesses like that one have allowed too many ESAs to injure passengers and flight crew.
Let's look at the highlights of USDOT's final statement.
• Airlines may require advance notice for passengers' ESAs and require airport lobby check-in.
• Airlines are prohibited from requiring all ESAs be leashed or in an animal carrier.
• Airlines may deny ESAs that are too large or heavy but aren't permitted to set a specific size or weight limit.
• Airlines may deny ESAs that are younger than four months of age.
• Airlines may require passengers with ESAs provide documentation that the animal will not need to "relieve itself" or create health or sanitation issues on flights of eight hours or more.
• Airlines may require documentation related to ESAs' vaccination, training and behavior to help them determine if they pose a direct threat to the health or safety of others.
They look like reasonable requirements that will make everyone safe, but even after the statement, the regulations have huge holes. Let's analyze the most important elements of the final statement.
Advance notice and check-in:
Airlines are permitted to require advance notice for passengers traveling with an ESA. This is an excellent requirement, as passengers must provide documentation about their need for an ESA. This will also permit airlines to better review the documentation about the ESAs themselves. Lobby check-in of passengers with ESAs will better permit an evaluation of the animals.
Containment:
One of the major inadequacies of current rules has been the owner's lack of animal control. The new statement doesn't change that. In large part, Ronald Munday's severe injuries resulted from being attacked twice because the dog wasn't leashed. Not permitting airlines to require ESA leashing or carrier restriction is a disaster in the making. There is absolutely no reason to permit any ESA freedom to move about an airplane cabin without restriction.
Size and weight:
ESAs that are too large or heavy can unfairly reduce the available seat space of other passengers, unsafely block rows and aisles, plus contribute to the severity of injuries if an ESA attacks. Not being able to set specific ESA size and weight limitations on each aircraft type puts airlines that deny an ESA boarding in a serious bind. Without the ability to set any standards, airlines will be forced to permit ESAs that should be denied flying in order to avoid fines and court suits.
Age:
USDOT has set its ESA minimum age requirement of four months based on animal training, stating about age, "…all service animals (including ESAs) are expected to be trained to behave in public." A four-month age has no reasonable basis in reality. The prestigious American Kennel Club states in their article, Service Dog Training 101, "Most service dogs require 18–24 months of training by a professional." There should be a comprehensive training requirement, not an age requirement.
Long flights:
It's a good thing that the USDOT is allowing airlines to require passengers provide documentation that these animals won't create a health or sanitation issue on long flights, but I've seen dogs urinate in an airplane on short flights. Documentation should be standard for any flight duration.
Documentation:
Service animals, such as guide dogs, are rigorously trained to perform their tasks, to be obedient and to behave well in public. Their training takes place in certified programs. On the other hand, at this time, for a few bucks, anyone can obtain documentation from online registries that are nothing more than shams. The USDOT must require "real" ESA training and create a registry of qualified animal training programs so that airlines can actually depend on an ESA's certification documentation. Otherwise, the documentation requirement is merely window dressing.
Unless USDOT allows airlines to require ESA containment aboard aircraft, set specific limits on animal size and weight, permit ESA boarding denials for any potential health and sanitation issue and require quality, certified training for all ESAs, the flying public and flight crews will continue to be at significant risk from dangerous and untrained ESAs in aircraft cabins.
(Image: Emotional Support Animal, Copyright © 2018 NSL Photography. All Rights Reserved.)
After many years working in corporate America as a chemical engineer, executive and eventually CFO of a multinational manufacturer, Ned founded a tech consulting company and later restarted NSL Photography, his photography business. As a well known corporate, travel and wildlife photographer, Ned travels the world writing about travel and photography, as well as running photography workshops, seminars and photowalks. Visit Ned's Photography Blog and Galleries.