---
The court needs to hold Carnival's feet to the fire to protect the environment
---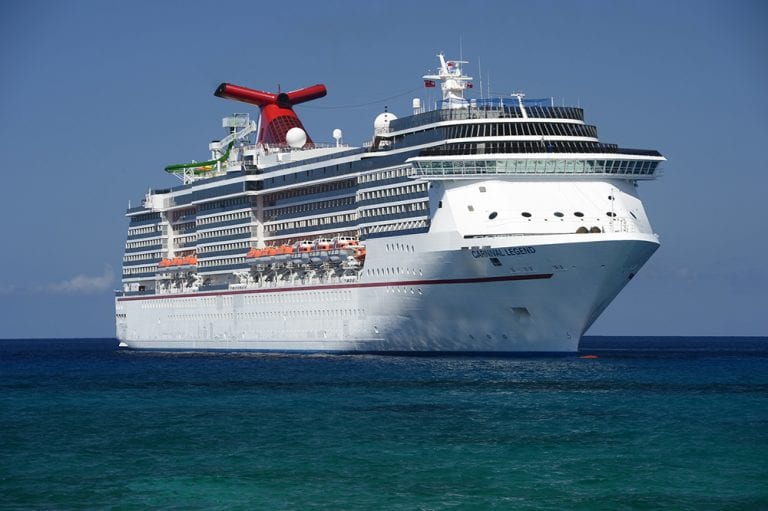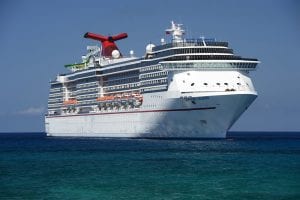 The Cruise Lines International Association (CLIA) has stated, "No industry has a stronger interest in protecting the oceans we sail and the destinations we visit than Cruise. It is not simply our responsibility; operating sustainably is a business imperative."
Unfortunately, the cruise industry's record — and the world's largest cruise line corporation, Carnival Corporation & PLC's record in particular — in protecting the oceans belies that statement. Since 1998, Carnival Corporation & PLC has pled guilty to numerous felonies for polluting the seas and air and has been fined more than $600 million dollars for those felonies.
The cruise industry should not only protect the environment because it's the right thing to do, but because it's also in the best interests of their profitability. Fouling the world's seas, killing marine life, bleaching and fouling reefs and beaches with sludge and plastic, damaging ports of call and excursion locations isn't a good business model for cruise lines, but they pollute anyway.
Here are some highlights of Carnival's record of protecting the environment.
In 1998, Holland America was fined $2 million due to their discharge of oily water into the sea, bypassing the oily water separator.
In 2002, Carnival pled guilty to numerous felonies for discharging oily waste into the sea and falsifying their records to cover it up. They were fined $18 million.
In 2013, Princess Cruises was fined $20,000 by the U.S. Environmental Protection Agency for dumping 66,000 gallons of chlorinated swimming pool water directly into the waters of Glacier Bay National Park and Preserve.
In August, 2013, a Caribbean Princess engineer reported illegal dumping of more than 4,000 gallons of oily waste off the English coast to the U.K. Maritime and Coastguard Agency. The U.S. Department of Justice (DOJ) soon joined the investigation.
The whistleblower reported that the Princess ship had used a "magic pipe" to dump the oily waste. A "magic pipe" is a concealed pipe or hose that allows ships to secretly circumvent the oily water separator and discharge its liquid waste directly into the sea. Princess falsified its records to cover up the dumping.
In December, 2016, the DOJ revealed numerous felony violations that their investigation revealed, to which Princess pled guilty. The DOJ charged that:
• Caribbean Princess employees made illegal discharges using a "magic pipe" for years,
• Caribbean Princess engineers ran clean seawater though the ship's overboard equipment to cover up the illegal discharges,
• Carnival opened a salt water valve while bilge waste was processed to prevent oil content monitors from alarming, for two years.
• Carnival discharged oily bilge water from the overflow of graywater tanks into machinery space bilges, then back, instead of processing it as oily bilge waste and falsified their records.
As part of the 2016 pleading, Princess agreed to pay a $40 million fine and implement remedial action on all Carnival's ships. They agreed to a five-year probationary period beginning in 2017. The probation requires third-party monitoring, inspection and documenting of all ships owned and operated by Carnival and their subsidiaries.
In the first Court Appointed Monitor (CAM) annual report covering fiscal 2017–2018, the CAM documented 274 incidents, mostly minor, but there were also major violations including, but not limited to:
• Approximately 1,270 cubic meters of treated black water and 22 cubic meters of comminuted food waste were discharged inside Bahamian waters in violation of MARPOL (marine pollution law).
• Burned unfiltered heavy fuel oil 19 times in protected areas for a total of 44 hours.
• Falsified records related to training and maintenance on four occasions.
Moreover, in the last CAM quarterly report, dated April, 2019, there are more violations noted, including discharges of plastic waste from a number or Carnival ships. Particularly damning in the report, the CAM stated,
"These include repeated instances of prohibited discharges—including what appears to be a knowing instance of illegal discharge of contaminated food waste, and an instance of an alleged offer to falsify records to cover up an illegal discharge," and "made a prohibited discharge of over 250 cubic meters of ballast water in violation of international law while sailing in Bahamian archipelagic waters."
With the continued violations of Carnival during their current probationary period, it's not surprising that last month, Judge Patricia Ann Seitz of the U.S. District Court for the Southern District of Florida threatened to temporarily block all of Carnival's cruise ships from docking at ports in the U.S. as punishment for violations reported by CAM during Carnival's probationary period. Judge Seitz said she'll make her decision in June.
It's possible that Judge Seitz may believe that Carnival, which earned a profit of more than $3 billion in their last fiscal year, needs more incentive to stop violating air and water pollution laws than the $40 million fine assessed to them in 2016. Something should be done to make Carnival Cruise Lines protect the environment.
While Carnival isn't the only cruise company with a poor environmental record and a history of illegal discharges into the air and seas, it's apparently the industry's worst polluter. It's time for the cruise industry to protect the environment we all depend on. The court needs to hold Carnival's "feet to the fire" now, to force them to meet their promises or suffer severe consequences.
After many years working in corporate America as a chemical engineer, executive and eventually CFO of a multinational manufacturer, Ned founded a tech consulting company and later restarted NSL Photography, his photography business. Before entering the corporate world, Ned worked as a Public Health Engineer for the Philadelphia Department of Public Health. As a well known corporate, travel and wildlife photographer, Ned travels the world writing about travel and photography, as well as running photography workshops, seminars and photowalks. Visit Ned's Photography Blog and Galleries.