---
Combat human trafficking with your smartphones
---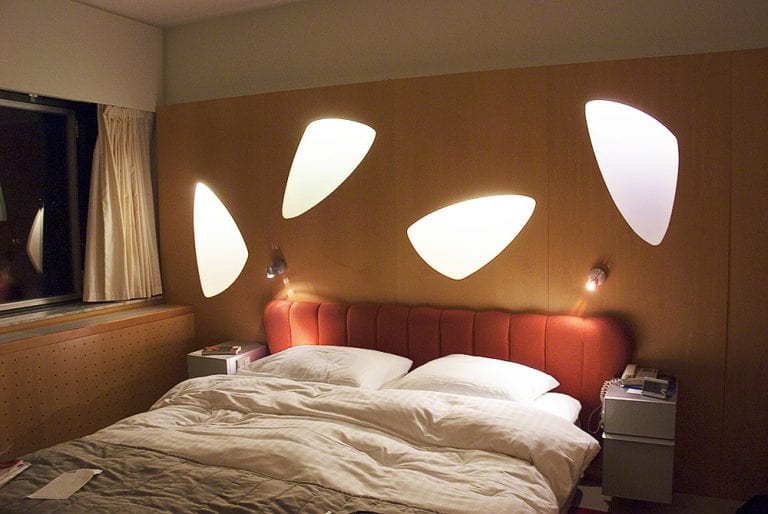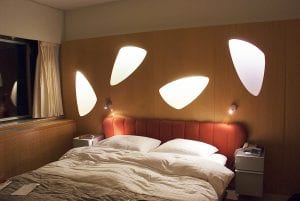 The full scope of human trafficking is almost impossible for the average person to comprehend. According to the International Labor Organization's (ILO) latest report (2017) on Global Estimates of Modern Slavery, there are 40.3 million people enslaved in the world. That's 5.4 victims of modern slavery for every 1,000 people on the planet.
Of the 40.3 million in modern slavery, about 25 percent are children. Together, women and children are the majority of those in modern slavery. They account for 99 percent of slavery victims in the commercial sex industry and 58 percent of slavery victims in other categories. The ILO estimates that there are 4.8 million people trapped in forced sexual exploitation across the globe.
According to the U.S. Department of Defense, human trafficking is the fastest growing crime in the world. Across the globe, the ILO says that the sex trafficking industry is a $99 billion per year business. According to the Ark of Hope for Children, up to 300,000 Americans under 18 years of age are lured or forced into the commercial sex trade every year.
READ ALSO: Don't forget this on your next trip
The United Nations Children's Fund (UNICEF) estimates that 33 percent of children and teens are solicited for sex within 48 hours of running away or becoming homeless in the U.S.
Sex traffickers use all kinds of approaches to compel their victims to work in the commercial sex trade against their will, including: threats, manipulation, lies, debt bondage, etc. Many victims are befriended or romanced by someone who then forces or manipulates them into prostitution. Many victims are lured with false promises of jobs. Some victims are forced into commercial sex by their parents or other family members.
In the U.S., sex trafficking victims are U.S. citizens and foreign nationals. Some men are victims, but most are women and children. Victims are of every sexual orientation. The most vulnerable of the population, among them runaways and homeless youth, are regularly targeted by sex traffickers. They go after victims of domestic violence, sexual assault, war and social discrimination as well.
Sex trafficking occurs in a range of locales, including fake massage parlors, online ads, through escort services, in brothels, on the streets, at truck stops, or at hotels and motels of all price ranges.
In the U.S., the Department of Homeland Security's (DHS) effort to combat human trafficking is called the "Blue Campaign." DHS is working with various levels of the nation's law enforcement agencies, government and non-governmental organizations, as well as private institutions.
According to DHS,
"Traffickers often take advantage of the privacy and anonymity accessible through the hospitality industry. Hotels and motels can be especially attractive locations for all forms of trafficking; however, human trafficking also occurs at sporting events, theme parks, cruise ships, and many other areas in the tourism industry."
In the Blue Campaign, DHS, with the cooperation of local law enforcement and private organizations, is working to help the hospitality industry educate its employees about human trafficking, including the warning signs of trafficking, so they can recognize it and report it to authorities.
READ ALSO IN TRAVELERS UNITED: Learn latest DOT rules for improved consumer protection
According to the Exchange Initiative (EI),
• 75 recent of underage sex trafficking victims said they had been advertised or sold online.
• Hotels are common locations used by traffickers to exploit their victims.
Along with hospitality industry employees, guests can help combat human trafficking, particularly sex trafficking.
The FBI, Interpol and others fighting human trafficking tell us that sex traffickers regularly post their victims' photos in hotel and motel rooms when advertising their services or sale, on the Internet. Unfortunately for law enforcement, in the U.S. alone, according to the American Hotel and Lodging Association, there are more than 54,200 hotel properties with more than 5 million guest rooms. Trying to identify a hotel room seen in an advertisement is literally like looking for the proverbial needle in a haystack.
To help, the Exchange Initiative has created the TraffickCam app and database. The purpose of TraffickCam is to create a searchable database of hotel and motel room images to help law enforcement quickly identify the guest rooms in which the victims of human trafficking were photographed. EI states, "Features such as patterns in the carpeting, furniture, room accessories and window views are matched against the database of traveler images to provide law enforcement with a list of potential hotels where the photo may have been taken."
Travelers can download the TraffickCam app onto their iPhone or Android smartphones. Using the app, travelers take up to four photos of their room and upload them, with room information, to the database. The images are submitted anonymously. Only the hotel/motel name and room number, plus GPS location are submitted with the photos. Testing has shown that TraffickCam is 85 percent accurate in identifying the correct hotel in the top 20 matches.
I have the TraffickCam app on my smartphone. I hope you'll join me in fighting human trafficking with its use each time you travel and stay in a hotel, motel or inn. There is no danger to travelers who use the app. Let's help combat human trafficking together.
(Image: Room at Copenhagen Radisson Blu Royal Hotel, Copyright © 2015 NSL Photography. All Rights Reserved.)
After many years working in corporate America as a chemical engineer, executive and eventually CFO of a multinational manufacturer, Ned founded a tech consulting company and later restarted NSL Photography, his photography business. Before entering the corporate world, Ned worked as a Public Health Engineer for the Philadelphia Department of Public Health. As a well known corporate, travel and wildlife photographer, Ned travels the world writing about travel and photography, as well as running photography workshops, seminars and photowalks. Visit Ned's Photography Blog and Galleries.