---
In the USA, flight shaming is a sham 
---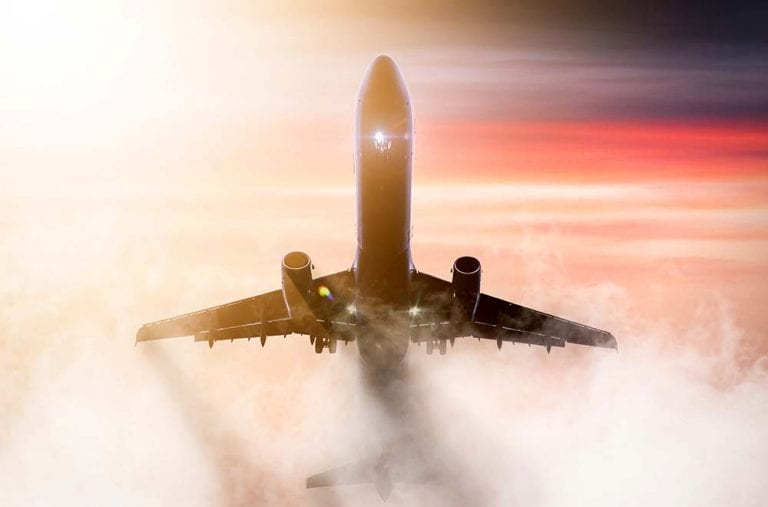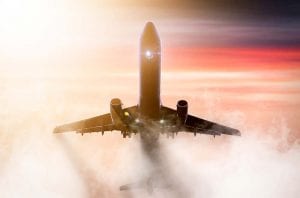 Sometimes people get wound up about the darndest things. With the arrival of a teenager by sailboat in America, it seems that the flight shaming battle has been officially launched in the USA.
Today, the economic interest of airlines and the environmental interests of carbon-neutral zealots are clearly aligned. Why is a battle is brewing between these two groups?
It makes no economic or environmental sense. Unless the US wants to expand its carbon footprint this makes no sense. Starting on a program of high-speed rail development and construction will add to our emissions. Plus, increasing the number of gas-guzzling trucks and SUVs on the roads will only grow the problem, not solve it.
Airlines should be the poster children of a low carbon footprint world
Today's economic reality demonstrates that the less fuel airlines use, the greater their profits.
Lowering the carbon footprint of air travel means more money for airlines.
Airlines already know that lowering the weight of airplanes saves fuel.
Aircraft makers have developed more fuel-efficient jet engines every year for the past decade.
More efficient air traffic control systems have saved millions of gallons of fuel.
Airlines are leading in the development and testing of biofuels
We, the citizens, are the real culprits when it comes to carbon emissions
How many of us have emptied our car trunks (car boots for the Brits) of extra stuff? I know that my own trunk is packed with extra windshield cleaner fluid, a can of brake fluid. I have tools and a big spare tire that I have never used (and for some reason, I do not want to have a smaller spare tire that saves weight). There are blankets and an old computer that I have been meaning to drop off at the nearest Goodwill store. A couple of extra windshield wipers are tucked next to the spare tire. I just found a pair of hiking shoes and an extra coat. I may need them while traveling. And, of course, I have my collection of maps.
You get the idea. We all have our cars, where many of us actually live much of our lives, packed with junk. It is all very necessary or very forgotten.
And how many of us who opine about global warming have modified our cars? Have we ripped out our factory-installed automobile carpeting and installed lighter versions of the carpets? I have done the opposite by purchasing new carpets that I put over the original carpets to protect the installed rugs. These are installed in the front seat areas as well as in the back seats.
Have we dismantled our steel seat springs and installed lighter aluminum seats? Or, have we done anything to eliminate our own personal carbon footprint? Personal cars create a greater per-capita increase in carbon emissions than any public transportation.
READ ALSO: How to travel responsibly and sustainably today
Trains are not a viable solution in the USA
In Europe, where a dense train network is already in place, there may be alternatives to flying, but not in all cases. And, in the US, switching to train travel is not even possible. The lack of any network and the distances that need to be covered by a transportation network make them unworkable.
Even in Europe, where flight shaming got its start, trains cannot take passengers from the middle of Spain to Venice, Italy, in less than two days. A plane takes less than two hours. Or a train from Amsterdam to Naples, Italy, can take days rather than hours.
In the USA, we all know that taking the train across the country is arduous and really is only an alternative for retirees rather than serious business people.
Airlines are worried about carbon emission backlash 
The International Air Transport Association (IATA) has called the emerging environmental challenges the biggest threat to the airline industry in Europe.
"If you believe or think that the environmental concern is a world concern touching everyone on the planet […] there's no reason to believe that other young people won't react," Alexandre de Juniac told journalists on Tuesday.

De Juniac later acknowledged to Reuters that the lack of a viable train alternative in the United States was a big hurdle to a U.S. movement, but noted the rise of progressives promoting plans like the Green New Deal, which includes investment in high-speed rail.
The Wall Street Journal has highlighted the coming of flight shaming to the USA.
So far, flight shame and train brag have been largely a European phenomenon, in part helped along by factors like carbon taxes that increase the cost of flying. Germany's Green Party wants to make domestic flights obsolete by 2035.

The airline trade group IATA says the aviation industry is responsible for about 2 percent of global carbon emissions today. In June, seven aerospace companies, including Boeing Co.and Airbus SE, pledged more action on emissions. Airlines, including in the U.S., have launched sustainability campaigns and are touting more-fuel-efficient engines and measures like turning waste into jet fuel. Again, Europe has been at the forefront; KLM Royal Dutch Airlines even urged its customers to fly less, suggesting they take the train for shorter trips or meet by videoconference.
Let's face it. Air travel is our environmentally responsible alternative. 
With no real train-travel options other than in the Northeast Corridor of the US, rail is not a viable option.
With our dependence on automobile travel, with its poor environmental record, traffic jams, accidents, and around 50,000 deaths a year, use of cars will continue to grow.
Cheap gas (compared to the European countries) will encourage automobile travel.
The long distances between major metropolitan areas make airplanes a necessity.
Clean out your car's trunk and buy a smaller car
There are other ways to show concern for the environment. Get to work on emptying the trunk of your car. Your personal convenience shouldn't be a reason to destroy our planet. And drop your comfort desires. Buy a smaller car for your travels.
Trunk shaming and car shaming would make far more sense for the US environmentalists than flight shaming when it comes to reducing our country's carbon footprint. Far more than flight shaming, these personal choices can change our environment.
Feature photo by pixpoetry on Unsplash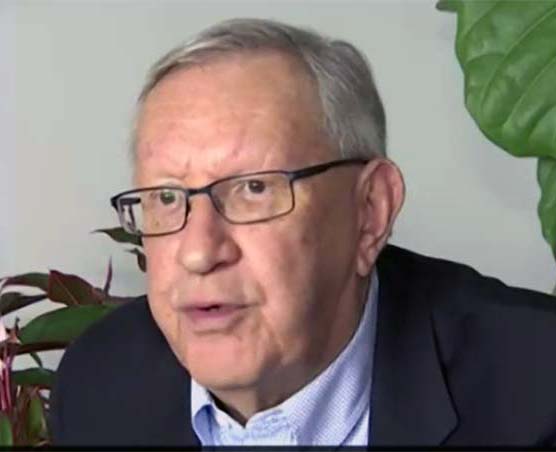 Charlie Leocha is the President of Travelers United. He has been working in Washington, DC, for the past 14 years with Congress, the Department of Transportation, and industry stakeholders on travel issues. He was the first consumer representative to the Advisory Committee for Aviation Consumer Protections appointed by the Secretary of Transportation from 2012 through 2018.