---
The 100% cruise testing for COVID-19 prior to boarding procedures may appear to negate the promise
---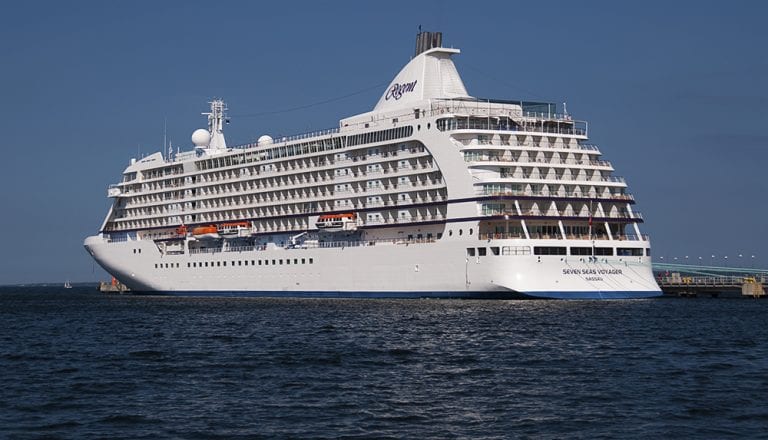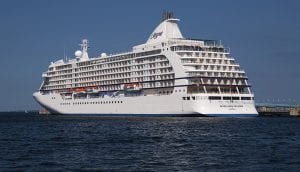 You've seen it in the headlines. The Cruise Lines International Association (CLIA) members have committed to 100% cruise testing. This means every passenger and crew member will be tested for COVID-19 (SARS-CoV-2) before boarding their ships. CLIA members carry approximately 95 percent of the cruisers sailing the world's oceans.
The 100% cruise testing sounds good. It's a comforting promise for passengers who enjoy cruising.
100% cruise testing of passengers is the first line of defense
Testing for COVID-19-infected passengers is the first line of defense for cruise ships operating during the pandemic. Testing, however, must be a carefully planned component of a comprehensive shipboard COVID-19 public health prevention program.
When I examine the details of the ships' COVID-19 testing programs, I am skeptical that, as outlined, it will fulfill the promise CLIA implied of passenger safety from the virus.
To examine the specifics of CLIA's promise, which is in part explained in the recommendations from the Healthy Sail Panel, we need to learn about COVID-19 testing and its limitations.
COVID-19 testing falls into three main categories: PCR, antigen, and antibody.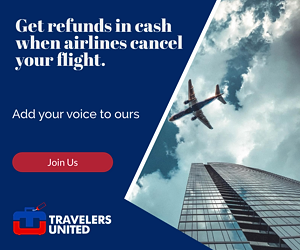 Polymerase chain reaction (PCR) testing is used to detect if a person is actively infected with COVID-19. It looks for traces of the virus's genetic material in samples taken from noses and throats. The U.S. Centers for Disease Control and Prevention (CDC) considers PCR testing for COVID-19 to be the "gold standard." Studies suggest that false negatives from this test can be as high as 30 percent, but are typically lower. The false negatives are influenced by sampling technique and timing, how long before the test a person is infected. False negatives are more likely than false positives in PCR testing.
Initially, PCR tests were run solely on nasal swabs, but now they're also being run on saliva. Early research indicates saliva-based PCR testing's accuracy is similar to tests of nasal swabs, however, more testing of the saliva method is needed.
Antigen tests for COVID-19 can have a false negative rate of up to 50 percent.
Antigen tests, like PCR tests, are used to detect if a person is actively infected, but they're speedier than PCR. You can get your results in minutes. Antigen tests look for proteins that live on the virus's surface. While the test is fast, it's less accurate than PCR. It has a potential false-negative rate of almost 50 percent. Like PCR, it has a low false-positive rate.
Antibody tests aren't meant to detect current infections of COVID-19. They search blood samples for antibodies that were produced in infected people that were in response to the infection.
The cruise lines need to deploy either the more accurate PCR testing or the more rapid antigen testing. Antibody testing is inappropriate to test for infectious cruisers or crew.
---
READ ALSO:
Healthy Sail report fails to protect cruiser safety
What cruise changes are coming to the post-COVID world
---
Costa Cruises is using antigen testing for 100% cruise testing. It's not recommended by the FDA as a single test for COVID-19.
Over at Costa Cruises, the Italian cruise line owned by Carnival Corporation, for example, they're performing the COVID-19 antigen swab tests on every passenger. While that ostensively meets the 100% pledge for passengers, as discussed above, it has a false positive rate of up to 50 percent. Dr. Robert H. Shmerling, Senior Faculty Editor, Harvard Health Publishing, writes about the 50 percent false positive rate of antigen testing as the reason the tests "are not favored by the FDA as a single test for active infection."
Unfortunately, that's exactly what they're doing at Costa Cruises. The cruise line only follows up if the test is positive. That's undoubtedly the plan for other cruise lines, due to economics and the speed of the test.
That's good for passengers, double-checking potential false positives. They don't want to send home a passenger unnecessarily. However, what about the passengers who have false negatives? All it takes is one false negative passenger and the ship can become a potential COVID-19 hotspot.
Is 100% cruise testing using a test that produces up to 50 percent false negatives actually 100% testing? I don't think so.
In the Healthy Sail Panel recommendations, they outline their testing promise.
"All guests joining a ship, regardless of method of travel to the ship, should be tested for SARS-CoV-2 between 5 days and 24 hours before boarding and receive a negative result that is shared with the cruise operator, before coming on board."
Allowing passengers to be tested for COVID-19 as far back as five days before sailing defies commonsense.
Healthy Sail recommends that 100% cruise testing for every passenger should be negative. But they also recommend permitting passengers to be tested as far back as five days before boarding their ship. This recommendation defies commonsense.
In a period of five days prior to a cruise's embarkation, it's easily possible for a cruise passenger to become infected after they're tested. To counteract that, the report recommends a health screening questionnaire and temperature check just prior to boarding. That won't detect asymptomatic COVID-19-infected passengers.
The experts who wrote the Healthy Sail recommendations state the goal of minimizing the risk of passengers and crew contracting COVID-19 requires "an aggressive testing regimen, regardless of where an individual is from." Unfortunately, their specific recommendations fall significantly short of being aggressive.
The CLIA 100% testing pledge is in name only. At this point, it's a hollow promise. The cruise lines must revamp their proposed testing program to fulfill their promise to protect their passengers.
(Image: Regent Seven Seas Voyager at Tallin, Estonia. Copyright © 2018 NSL Photography. All Rights Reserved.)
After many years working in corporate America as a chemical engineer, executive and eventually CFO of a multinational manufacturer, Ned founded a tech consulting company and later restarted NSL Photography, his photography business. Before entering the corporate world, Ned worked as a Public Health Engineer for the Philadelphia Department of Public Health. As a well known corporate, travel and wildlife photographer, Ned travels the world writing about travel and photography, as well as running photography workshops, seminars and photowalks. Visit Ned's Photography Blog and Galleries.