---
Here are the final major actions required by DOT according to the latest FAA Funding Bill
---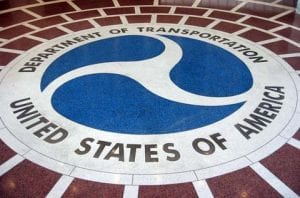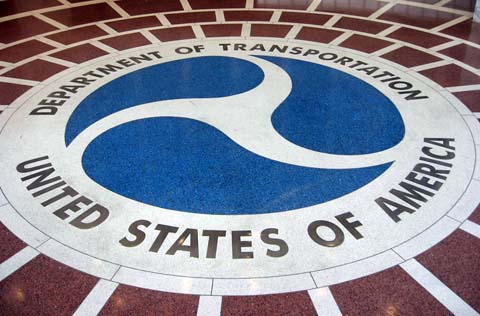 In a previous column, I outlined what the new Department of Transportation (DOT) Consumer Advocate could be doing for the flying public. The DOT Consumer Advocate position was created in the last FAA Reauthorization Bill to enhance consumer protections and received bipartisan support. The previous column dealt with:
Involuntary changes to itineraries
Consumer information on actual flight times (and actual-arrival times)
Refunds for airline fees when the service is not delivered
Actions to bring large online ticket agents under the same rules as airlines in terms of consumer protections
Besides these issues, other consumer protections were included in the FAA Reauthorization Bill 2018. Travelers United and other consumer groups will keep pushing the DOT Consumer Advocate to take action. The most important additional changes passed by Congress that will affect the general public are outlined below.
ALSO ON TRAVELERS UNITED: DOT ignores child sexual assaults on planes
The outline of additional consumer protections included in the current FAA Bill is:
Amendment of hotline language in the 2012 FAA Bill to allow use of Internet technology
A report on causes of airline delays and cancellations that looks into the reported reasons for cancellations and delays. Is it misleading and deceptive to simply say that a plane is canceled because of weather when there may be other operational considerations involved.
Announcements of functioning lavatories aboard aircraft.
A one-page summary of passenger protections to be completed by airlines for passengers.
---
Here comes some of the legalese. However, I have attempted to make it a bit more understandable.
SEC. 405. INSTITUTION OF CONSUMER COMPLAINTS HOTLINE (and permission to use cell phone and Internet technology).
The most important change to this section was the addition of the ability to use social media to deal with consumer complaints. Back when we were dealing with the FAA Reauthorization Bill of 2012, Travelers United worked to include social media as a better way to deal with consumer complaints.
DOT officials had already informed me that bringing in a team of telephone agents would bust the DOT budget. It would also require doubling the size of the enforcement division. We coordinated with the head staff person for the current committee chairman of the Transportation and Infrastructure Committee, Mr. DeFazio (D-OR). Finally, when everyone agreed that social media offered the best alternative, the window for amendments to the bill was passed. It took another six years to get this change into the bill to allow social media.
''(d) USE OF NEW TECHNOLOGIES.—The Secretary shall periodically evaluate the benefits of using mobile phone applications or other widely used technologies to provide new means for air passengers to communicate complaints in addition to the telephone number established under subsection (a) and shall provide such new means as the Secretary determines appropriate.''
This new language will allow DOT to institute a consumer complaint hotline similar to the @AskTSA that can be found on Twitter and the AskTSA Facebook page. Both are far more efficient and affordable than a telephone hotline. Plus, they are 21st-Century and are forward-looking.
We consumer organizations need to keep prodding DOT to move forward with these complaint troubleshooting efforts. Blending the DOT (let's call it AskDOT) efforts together with the ongoing airline Twitter and Facebook efforts should provide a way for aviation consumers to get immediate assistance when they need it during travel.
SEC. 413. CAUSES OF AIRLINE DELAYS OR CANCELLATIONS.
The FAA Bill mandated that "not later than 1 year after the date of enactment of this Act, the Secretary of Transportation, in consultation with the Administrator of the Federal Aviation Administration, shall review the categorization of delays and cancellations with respect to air carriers that are required to report such data."
The bill goes on to indicate that categorizations should include:
(A) whether delays and cancellations were the results of —
(i) decisions or matters within the control or within the discretion of the Federal Aviation Administration, including ground stop or delay management programs in response to adverse weather conditions;
(ii) business decisions or other matters within the air carrier's control or discretion in response to adverse weather conditions, including efforts to disrupt the travel of the fewest number of passengers; or
(iii) other factors;
(B) if the data indicate whether and to what extent delays and cancellations attributed by an air carrier to weather disproportionately impact service to smaller airports and communities;
(C) whether it is an unfair or deceptive practice for an air carrier to inform a passenger that a flight is delayed or canceled due to weather alone when other factors are involved;
(D) limitations, if any, in the Federal Aviation Administration air traffic control systems that reduce the capacity or efficiency of the national airspace system during adverse weather events; and
(E) relevant analytical work by academic institutions.
The FAA bill language goes on to suggest that DOT "use the Advisory Committee for Aviation Consumer Protection … to assist in the conduct of this review and to provide recommendations on improving the quality and quantity of information provided to passengers adversely affected by a cancellation or delay."
SEC. 426. REPORT ON AVAILABILITY OF LAVATORIES ON COMMERCIAL AIRCRAFT.
Not later than 180 days after the date of enactment of this Act, the Comptroller General of the United States shall submit to the appropriate committees of Congress a report assessing —
the availability of functional lavatories on commercial aircraft;
the extent to which flights take off without functional lavatories;
the ability of passengers with disabilities to access lavatories on commercial aircraft;
the extent of complaints to the Department of Transportation and air carriers related to lavatories and efforts they have taken to address complaints; and
the extent to which air carriers are reducing the size and number of lavatories to add more seats and whether this creates passenger lavatory access issues.
This review will provide passengers a voice in discussing personal space and whether or not travelers should be allowed to wash both hands at the same time or whether basins should be small enough for only one hand at a time.
SEC. 429. PASSENGER RIGHTS SUMMARY FROM EACH AIRLINE.
(a) Not later than 90 days after the date of enactment of this Act, the Secretary of Transportation shall require each covered air carrier to submit a summarized 1-page document that describes the rights of passengers in air transportation, including guidelines for the following:
READ ALSO: Make airlines liable for airline IT failures
Passenger compensation (regarding rebooking options, refunds, meals, and lodging) for flight delays of various lengths.
Compensation (regarding rebooking options, refunds, meals, and lodging) for flight diversions.
Compensation (regarding rebooking options, refunds, meals, and lodging) for flight cancellations.
Traveler compensation for mishandled baggage, including delayed, damaged, pilfered, or lost baggage.
Voluntary relinquishment of a ticketed seat due to overbooking or priority of other passengers.
Involuntary denial of boarding and forced removal for whatever reason, including for safety and security reasons.
(b) Not later than 90 days after each air carrier submits its guidelines to the Secretary under subsection (a), the air carrier shall make available such 1-page document in a prominent location on its website.
As is clearly evident, the DOT Consumer Advocate and the current administration have not taken action according to the requirements of the FAA Reauthorization Bill. Travelers United is working with other members of our consumer advocacy coalition to get answers about progress on these requirements from the DOT Consumer Advocate during our regular meetings. The consumer advocacy coalition is also attempting to monitor actions required by the law taken by DOT and the FAA.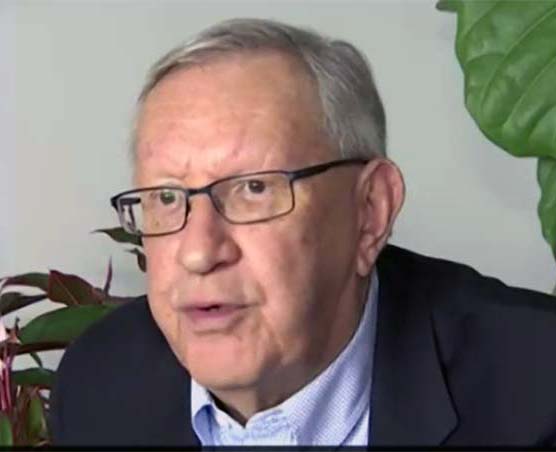 Charlie Leocha is the President of Travelers United. He has been working in Washington, DC, for the past 11 years with Congress, the Department of Transportation and industry stakeholders on travel issues. He was the first consumer representative to the Advisory Committee for Aviation Consumer Protections appointed by the Secretary of Transportation from 2012 through 2018.