---
Use your commonsense — It will pay off in helping you have a great cruise 
---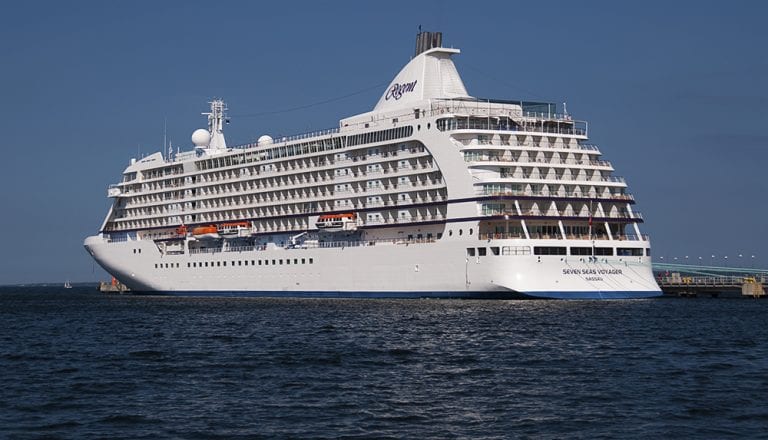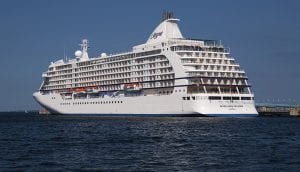 Cruise vacations can be a wonderful way to have a relaxing vacation and visit destinations to which you might not travel any other way. There are some mistakes that you might not think are troublesome, however, they could cost you dearly, or even end your cruise prematurely, adding significant expense.
Here are 7 mistakes that could sink your cruise.
7. Use your balcony railing or furniture as drying racks:
One would think that hanging your bathing suit outside on the balcony railing or over chairs there, rather than in the shower, wouldn't be a big deal. It's not the case. If you forget clothes you've hung on the balcony when the ship sets sail, they'll probably sail away in the wind. Additionally, cruise lines don't allow flammable items to be left on the balconies and aren't happy to see the exterior of the ship look "uninviting."
6. Leave your balcony door open:
Cruisers usually love the smell of fresh salt air. Many want to leave their balcony doors open to let it fill their cabin, but the cruise lines want passengers to keep the balcony doors closed. Letting the warm air in taxes the air-conditioning and wastes energy. When keeping his balcony doors open, a friend encountered a side effect. He set off the cabin's smoke alarm twice despite there being no smoke. The ship's personnel warned him that if he did it a third time, they'd put him off the ship at the next port. He was very careful after that.
ALSO ON TRAVELERS UNITED: 16 cruise travel secrets to help you stay safe
5. Go naked in your stateroom with the curtains open:
Particularly on the mega cruise ships which have cabins facing each other, cruise ship cabins aren't as private as cruisers may think.
I was on our balcony during a Caribbean cruise when I heard a scream from next door. The ship was doing maintenance (we were warned about it), and a crew member was standing on that cabin's balcony early in the afternoon, with the sliding door curtains open, when its female occupant, having showered, came out of the bathroom, totally naked, only to face the startled crew member who immediately turned his back when he heard the scream. Both were mortified. She was upset for the remainder of the cruise.
4. Ignore your kid's behavior:
I was on a Mediterranean cruise that many of the passengers called "the cruise from hell." There were many teens on the cruise due to a special family deal the cruise line offered. Their parents clearly saw the cruise as both a family vacation and a vacation from their kids.
Many teens badly misbehaved. They were admonished for pushing, shoving and screaming at the pools. There were several food fights at the ice cream parlor. Many knocked on cabin doors early in the morning as they ran by, and after midnight, on two successive nights, they called numerous cabins to wake up passengers. Four days into the cruise, the captain had enough and threw more than a dozen families off the ship. Lazy parents with uncontrolled children will find their cruise vacation shortened.
READ ALSO: How to avoid cruise line travel insurance confusion
3. Not keeping track of the ship's time:
Sometimes ships don't adjust their time to local time. While cruise ships warn passengers when they don't adjust their time, cruise passengers must maintain their awareness.
Over the years, a number of cruisers have told me their tales when they missed their ships' sailings from ports of call because they didn't realize or remember that the ship's time was an hour ahead of local time. They didn't get back to the dock in time. Their ship left without them. As a result, they had a considerable expense for a night in a hotel and to fly to the next port of call to meet their cruise ship.
2. Smoking on your balcony, in your room or other prohibited spots on your ship:
Cruise lines have banned smoking in most areas of today's cruise ships. It's because most passengers prefer a smoke-free environment and it's expensive to freshen and clean a room or other area in which people smoked, despite the rules.
On ships' balconies, smoking can be a fire hazard and if the passengers on the adjacent balcony aren't smokers, they're not going appreciate their balcony being polluted with smoke. The smoking ban is seriously enforced by cruise lines. Smoke in a banned area, particularly on a balcony or in a stateroom, and you might find your cruise ended without compensation at the next stop. I've personally seen cruise lines send smokers packing.
1. Not washing your hands:
Not taking twenty seconds to wash your hands before eating, using the lavatory, changing diapers, blowing your nose or coughing into your hand, touching an animal or coming on board your cruise ship after an excursion can result in you getting norovirus or some other illness, derailing your cruise vacation. When you can't wash your hands, use a hand sanitizer. Not only will washing your hands help you stay healthier, but it will also prevent you from spreading illness around the ship.
All of these mistakes are easily avoided. Obey your cruise ship's rules, and pay attention.
(Featured Image: Regent Seven Seas Cruises Voyager. Copyright © 2018 NSL Photography. All Rights Reserved.)
After many years working in corporate America as a chemical engineer, executive and eventually CFO of a multinational manufacturer, Ned founded a tech consulting company and later restarted NSL Photography, his photography business. Before entering the corporate world, Ned worked as a Public Health Engineer for the Philadelphia Department of Public Health. As a well known corporate, travel and wildlife photographer, Ned travels the world writing about travel and photography, as well as running photography workshops, seminars and photowalks. Visit Ned's Photography Blog and Galleries.