---
All cruise shore adventures have inherent risks and dangers
---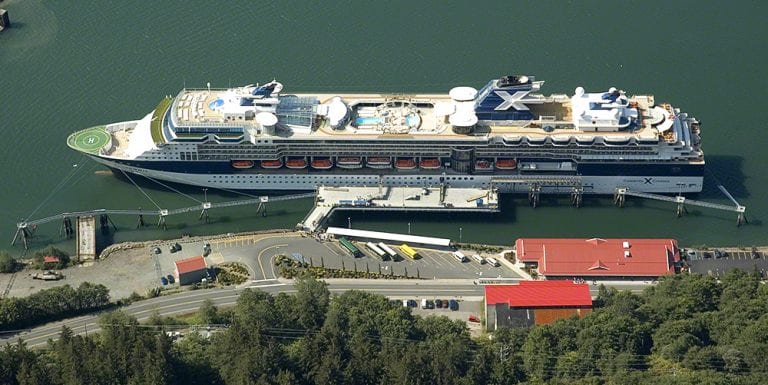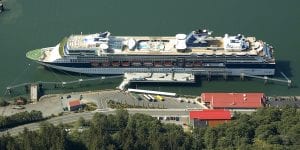 Last week, the Whakaari/White Island volcano erupted, sending hot blocks of ash in the air while 47 people were exploring the volcano about 30 miles from New Zealand. The majority of the tourists were cruise ship passengers on a supposedly safe shore adventure from Royal Caribbean's Ovation of the Seas.
The death toll due to the volcano eruption rose to sixteen over the weekend. Two people remain unaccounted for and are presumed dead. Twenty-seven were hospitalized.
Inherent risks to cruise passengers during visiting volcanoes onshore excursions are higher than most other excursions. However, there are significant risks and dangers on any shore excursion. Crime at ports of call and tourist sites, plus tour operators more interested in profits than safety, are among the most important safety issues for cruise passengers on safe shore excursions.
Take personal responsibility for a safe shore excursion
I've got 10 safe shore adventure tips for you. These will help improve the safety of your next cruise ship shore excursion.
1. Honestly evaluate your own limitations before booking shore excursions:
Personal limitations can substantially affect one's ability to remain safe during shore excursions. A poor swimmer should forget snorkeling activities. Someone with a heart condition should not sign up for an excursion that includes a strenuous hike.
If exciting excursions require a skill you don't have, you must carefully evaluate whether or not you should consider it. I was on a horseback ride excursion in Aruba. One of the men on the ride was trying to show off for his girlfriend. He took a spirited horse. Then he couldn't control it on a sidehill. They went down with the horse on top of him. When he got up, badly bruised and shaken, amazingly with no broken bones, he admitted this was his first ride.
2. Book your shore excursion through your cruise line:
Cruise lines investigate tour operators thoroughly before agreeing to hire them to run their shore excursions. They do comprehensive background checks and regularly update them. Have someone evaluate their safety and maintenance records. Cruise lines should interview local authorities and hire personnel to do onsite inspections, often undercover. They solicit passengers' evaluations of their excursions, paying special attention to safety comments. Cruise vetted operators generally are a safe bet.
3. If booking an independent shore excursion, research is mandatory:
Scour the internet for details about the specific excursion you're contemplating and the tour company itself. In particular, investigate their safety record. Directly contact the tour company to ask questions about the excursion and the company. While email can work, I prefer to call them directly, as it's often easier to read their answers well. Inquire about their employees' training, qualifications, and certifications. Probe equipment maintenance and if they have a gear replacement program. Find out about any associations they belong to and discuss what insurance they have. If the answers are satisfactory you can use them.
4. When booking an independent or cruise line excursion, check reviews:
Analyze reviews of the company and the specific excursions that you're considering from independent sources. At the least, check with local newspapers, tourist boards, and review websites.
5. Forget booking from people selling them at cruise ship ports:
I often walk past people hawking shore excursions at or near my cruise ship's dock. There is no way that I can check their quality or safety before booking them. In my opinion, you should walk past them, too.
6. Before embarking on the excursion, check local conditions:
I've booked excursions that either the cruise ship or I canceled due to local conditions. They may include fires, dangerous weather, strikes, or rocky seas. Whether booked on an independent excursion or through your cruise line, be cognizant of local conditions. Self-evaluate your shore excursions.
READ ALSO: 7 shipboard mistakes that could sink your cruise
7. If there's a safety talk, pay close attention to it:
Even if you've gone on a similar shore excursion before, never tune out the safety talk prior to enjoying it. You may learn something new that can help in an emergency. It might even save your life. For example, you don't want a fall or a bad scrape causing bones to break or an infection to occur that will hurt the rest of your trip or end it prematurely.
8. Keep track of your valuables and documents while on an excursion:
Always track the valuables and travel documents you're carrying on your excursion. Losing them can be more than a pain in the neck. Only take what's essential for your excursion.
9. Check in with emergency contacts:
Let your emergency contacts know the details of your cruise, including shore excursions. When returning to the ship, send out a quick email or text to let them know you're safely back aboard ship. They'll know to start contacting the cruise line if they don't hear from you. Have someone always ensure you're accounted for.
ALSO ON TRAVELERS UNITED BLOG: Extra time before a cruise is the best insurance
10. Never go against your instincts or commonsense:
Before you start any shore excursion, if something seems off to you, it probably is. Skip the excursion.
Every cruise ship shore excursion has its share of risks, even city bus tours and definitely visiting volcanoes. Do your best to take personal responsibility for your safety by following your commonsense and my ten cruise shore excursion safety tips.
(Image: Celebrity Summit docked at Juneau, Alaska – Copyright © 2019 NSL Photography. All Rights Reserved.)
After many years working in corporate America as a chemical engineer, executive and eventually CFO of a multinational manufacturer, Ned founded a tech consulting company and later restarted NSL Photography, his photography business. Before entering the corporate world, Ned worked as a Public Health Engineer for the Philadelphia Department of Public Health. As a well known corporate, travel and wildlife photographer, Ned travels the world writing about travel and photography, as well as running photography workshops, seminars and photowalks. Visit Ned's Photography Blog and Galleries.