---
Successfully flying with young children means parents need to anticipate their children's needs and prepare for those needs long before leaving for the airport.
---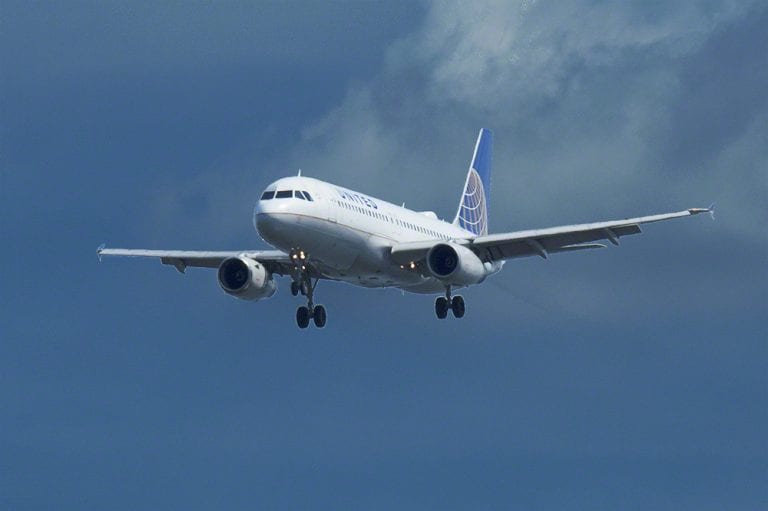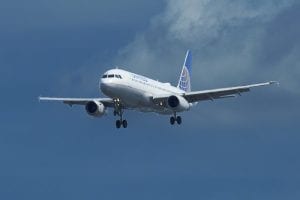 Flying with young children can be difficult, especially on long flights. Youngsters are easily bored, don't conform well to schedules, don't like to be confined in small spaces and test parents often. To meet the challenges of family travel you need to help your children deal with their personal travel difficulties.
Anticipation and preparation are the keys to successful travel with young children.
From the years of traveling with our children, we learned what we had to do to help our kids travel well and enjoy their journeys. Last week, I discussed how to keep your children safe while flying in case of turbulence or emergencies and deal with the problems of the pandemic air travel face mask mandate for children two and older. This week, I've got a dozen tips to help you eliminate family travel documentation problems and keep your children happy and well-behaved air travelers.
Travel documents are crucial to ensure your family journey isn't halted before you get to leave.
1. Travel documents:
Particularly when traveling internationally, if only one parent or guardian is traveling with their children, they should have a notarized document granting permission for the children to travel with the traveling parent/guardian. This is particularly important for divorced parents. You can use the U.S. Customs and Border Protection parental consent page to help you with this, but I recommend parents consult with an attorney.
In addition, for international travel, don't forget that your children need the same travel documents that you need. Even babies need a passport for international air travel.
2. Comfort belongings:
Most children have belongings such as a blanket, pillow or toy, to which they are particularly attached. Bring them on every trip with your children. Make sure that at least one or two of them are packed in your carry-on so they're available during your flights.
If possible, let your children carry some of their belongings. It will help them feel more adult, which can go a long way toward having them behave well.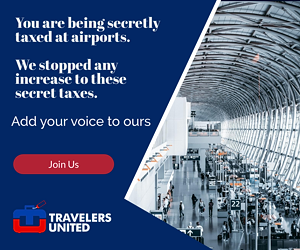 3. Child backpack or travel bag:
If your youngster can handle it, let them bring a backpack or small travel bag of their own with some of their belongings. It will make them feel more adult and help you with their behavior.
4. Wipes and hand sanitizer:
Take plenty of wipes and hand sanitizer for clean-ups. If your child is in diapers, have three more per child than you think you'll need. Don't forget disposable bags for the soiled diapers.
5. Motion sickness:
If your child gets motion sickness in your car, count on it happening on planes. Check with your child's physician about using child anti-nausea medication for your flights. Wait until about 30 minutes before departure to give them the medication, not necessarily before you leave home unless they need it to get to the airport. You don't want it to wear off before your flight is over.
Books, stickers, toys, crayons, electronic games, videos, and music are all tools, according to your children's age, that can help you keep them busy, engaged, behaved, and happy.
6. Books, stickers, toys, crayons:
Even in these times where electronics rule, age-appropriate books to read, stickers, small toys, and crayons with coloring books are wonderful to amuse children during plane flights.
7. Electronics:
Electronic games are ubiquitous and can help your child pass away many hours. However, they can be annoying to others as they are often very noisy. Children should use earphones with them. A trip might be a perfect time to surprise your child with a new game they've wanted.
8. Videos and music:
While some planes have seatback video access, the choices for children are often limited. Tablets are perfect for viewing children's videos and listening to music while aloft. Download videos and music your children like. You then will have great selections for them and bypass the problem of slow or no Internet on your flight. Earphones for the videos and music are a must.
Earphones for electronic games, videos, and music are essential while flying. Get your children prepared to wear them long before your journey begins.
9. Earphones:
Earphones to prevent game sounds, videos, and music from annoying other passengers on your flight are essential. If your children aren't used to wearing earphones, you need to get them accustomed to wearing them before you travel. Otherwise, it's highly likely they'll reject their use. Bring earphones that have long cords or are wireless for ease of use. If you have more than one child, use an earphone splitter so they can watch and listen to videos together.
Don't forget the food and drinks for your kids. The longer the flight, the more you'll need them.
10. Food:
Take snacks, lots of snacks, and even more snacks! Food keeps children satisfied and engaged. Pack your kids' favorites for the journey. If they're picky eaters and you're on a long flight, you might need a full meal for them.
11. Beverage:
Take plenty for the kids to drink, too. Flying will cause dehydration. TSA allows baby formula, breast milk and juice in reasonable quantities for children in carry-on bags, while adults must follow the strict liquids regulations. Check with them to learn more about it. You can also purchase drinks to bring on your flight once you're in the secure area at the airport.
While ear pressure might not cause you pain during takeoff and landing, it's important to be able to help your children who have it, particularly because they won't understand it.
12. Ear pressure problems:
Ear pressure problems can be especially painful for children. Have babies either nurse or suck their bottles during takeoffs and landings. Other children can suck on candy or chew gum.
Parents are responsible for their children's behavior. Parents can use their knowledge of their children's likes, dislikes, moods, etc., to everyone's benefit. By anticipating problems and being prepared, parents can keep their children happy and well-behaved while flying. I hope my tips will help you to help your entire family enjoy your journeys.
(Image: United Airlines flight landing at Philadelphia International Airport. Copyright © 2015 NSL Photography. All Rights Reserved.)
---
READ ALSO:
My international adventures flying after COVID — why no consistent rules?
Global Entry Primer: How to eliminate the wait at U.S. passport control
---
After many years working in corporate America as a chemical engineer, executive and eventually CFO of a multinational manufacturer, Ned founded a tech consulting company and later restarted NSL Photography, his photography business. Before entering the corporate world, Ned worked as a Public Health Engineer for the Philadelphia Department of Public Health. As a well known corporate, travel and wildlife photographer, Ned travels the world writing about travel and photography, as well as running photography workshops, seminars and photowalks. Visit Ned's Photography Blog and Galleries.