---
When flying after COVID from the U.S. to Spain, I entered Spain with only a vaccine certificate and a QR health code, but I could not return home. 
---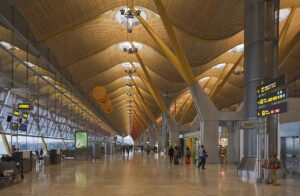 This Spanish approach to allowing foreigners entry to their country is one of many. With so many different sets of requirements, discovering that airlines are confused is not surprising. But, the requirements of flying after COVID add new uncertainty.
After checking carefully, I received a COVID Response Team release to travel. But, my permission for flying after COVID was not accepted by American Airlines. And getting stuck in a foreign country is not pleasant, especially when you follow all the CDC guidelines.
I am fully vaccinated with Moderna vaccine but tested positive for COVID prior to a recent trip. I had to postpone my trip for five days. I was threatened with being put on a TSA (or airline) "Do Not Board" list. I was in isolation for 10 days and completed the CDC questions for that period. To return, my instructions were not to take a test from the COVID Response team and from the CDC. All this did not matter when I attempted to return from Spain to the USA.
We need a way to handle passengers who tested positive prior to departure.
There is no way to handle those who test positive consistently. Or, if there is, no airline knows the rules. I read useless Internet pages from CDC. Received an OK to fly email from Arlington County in Virginia. The CDC says do not get COVID tested for 90 days. The airline says I must get tested for the virus.
All of these instructions are clearly spelled out in Internet instructions. However, it seemed to make no difference. Exactly the situation that I had imagined was taking place.
Excuse me if I am confused. So are the experts, whoever they are.
To fly to Spain, all I needed was a QR code and my vaccination certificate. The QR code was available on my iPhone. I received the vaccination certificate when I completed my vaccination process.
U.S. citizens can travel from the United States to Spain on non-essential travel (such as tourism) if they show proof of vaccination. Please read the detailed information on the Spain Ministry of Health's website.

Additionally, U.S. citizens traveling from the United States to Spain must present upon arrival in Spain a QR code generated through the Spain Travel Health portal, obtained through the website or by downloading the "SpTH app" in the Google Play Store or iTunes App Store for each traveler, regardless of their age.

This applies to U.S. citizens traveling to Spain from the United States, including if they transit through a third country.
I asked Arlington County about my return and was assured that the email I received saying OK to fly was sufficient to allow boarding without another COVID test.
Here is the requirements page from the CDC. (I have highlighted the important words to me on this Webpage.)
If you plan to travel internationally, you will need to get a viral test no more than 3 days before you travel by air into the United States (US) and show your negative result to the airline before you board your flight, or be prepared to show documentation of recovery (proof of a recent negative viral test and a letter from your healthcare provider or a public health official stating that you were cleared to travel).
The CDC website says the documentation I receive after isolation would allow me to board.
The Arlington County, VA, team assured me that this document would allow me to return to the USA.
You are receiving this email from Arlington County Public Health Division – COVID Response Team. This is a notification that your monitoring period is now complete. The COVID Response Team has determined that you meet CDC recommendations to end your quarantine and may resume activities in accordance with CDC guidelines. …

Because the virus can be detected for weeks in some people, even after recovery, CDC does not recommend you get tested for COVID again within 90 days of when you first became ill. The test will most likely detect virus lingering in the body and will not indicate if you have been re-infected or can still spread the illness. If you start to feel sick again, we encourage you to reach out to a healthcare provider before getting re-tested. Thank you for your cooperation throughout this monitoring period. We appreciate your taking the necessary steps to protect yourself, your family and the community. For further information please visit https://www.arlingtonva.us/covid-19/

Arlington COVID Response Team

In Madrid, prior to boarding, the airline said, "No."
At the airport COVID clinic, I got tested with an anagen test which happily returned a negative result. And since I had arrived almost two-and-a-half hours early, I had the time for this adventure. Then, I boarded my flight.
I ended up having no problem with the flight home. But I was certainly afraid that I might test COVID positive for some reason.

According to the Boston Globe, "Infected people are contagious for only a few days during the period when they test positive by PCR… The University of California San Francisco Grand Rounds explains that rapid tests, "have a very unique ability … to answer the question, 'Am I infectious now?'"
The reactions of others were worse than those of health professionals.
My biggest surprise was the reaction of friends who treated me as though I had the plague. Everyone who I had contact with during a trip during the week prior to testing positive, tested negative. CDC guidelines for testing are clear, but friends wanted to "make sure." The CDC told me not to retest, but to wait for my isolation period to end. Then I would be declared clear of any infectious virus.
Whenever I suggested they "follow the science," I was considered uncaring. However, everyone with whom I had contact tested "Negative" and so did I when I retested at the Madrid Airport.
It was a happy ending after three weeks of uncertainty and dueling regulations, regulators, and friends. I am now considered to have natural COVID immunity as well as vaccination immunity. I guess this is the best result I could have hoped for.
Photo of Anigen Test by Medakit Ltd on Unsplash
---
READ ALSO:
How to make child safety a priority during the pandemic
Should passengers pay baggage fees for delayed checked luggage?
---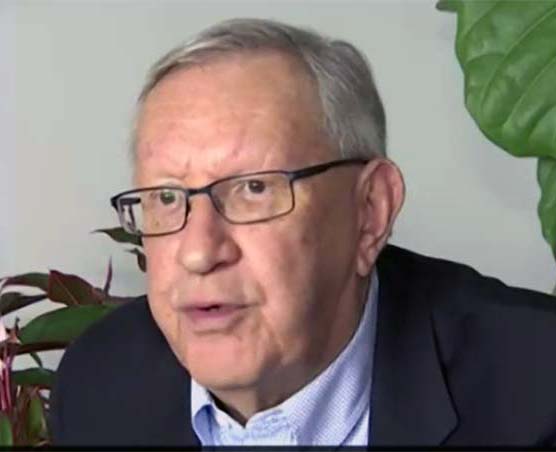 Charlie Leocha is the President of Travelers United. He has been working in Washington, DC, for the past 14 years with Congress, the Department of Transportation, and industry stakeholders on travel issues. He was the first consumer representative to the Advisory Committee for Aviation Consumer Protections appointed by the Secretary of Transportation from 2012 through 2018.