---
The hotels' world of hidden mandatory fees is coming to an end.
---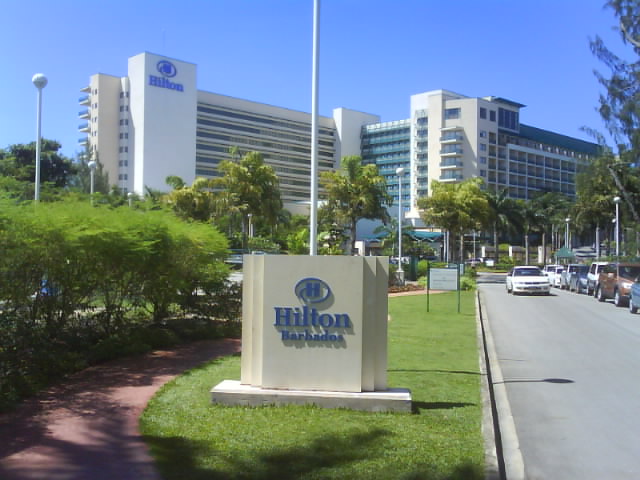 Last week, the Attorney General (AG) of the District of Columbia filed a lawsuit against Marriott International for hiding the true price of hotel rooms from consumers and charging hidden resort fees to increase profits. Yesterday, the Nebraska Attorney General followed up with a similar lawsuit against Hilton.
"For years, Hilton has misled consumers in Nebraska regarding the true cost of certain Hilton hotel rooms," said Attorney General Peterson. "They failed to heed warnings from the Federal Trade Commission and the mounting complaints from their own customers."
The Attorney General's lawsuit seeks to force Hilton to advertise the true prices of its hotel rooms up front, provide monetary relief to harmed Nebraska consumers, and pay civil penalties. These lawsuits are written by each state AG for their citizens. However, a change to the law in DC or Nebraska will ripple across the country and eliminate the pernicious and misleading practice.
These lawsuits brought against both Hilton and Marriott (and future lawsuits against other hotel companies) will take years to get through the legal process. However, the hotel companies may do the right thing and agree to include all mandatory hotel fees in the advertised room rates. That will effectively stop the resort fee practice and settle the cases except for relief for past practices and civil penalties.
Travelers United has been the driving force for almost a decade against the drip pricing practice of hidden resort fees.
The travel consumer advocacy group has worked with the Federal Trade Commissions (FTC), the National Association of Attorneys General (NAAG), and the Department of Transporation (DOT) to put an end to this anti-consumer practice.
Finally, after years, one of their efforts is beginning to show major action. Both of these lawsuits are the product of Travelers United's efforts in reaching out to NAAG. And that NAAG effort has been helped by Travelers United's work in getting the FTC to complete an economic study about the negative effects of hotel resort fees on consumers and the presentations before the Advisory Committee for Aviation Consumer Protection (ACACP) at DOT.
This practice of hidden resort fees is one of the most detested extra fees faced by consumers.
The fees have been increasing in amount and in the number of hotels charging them over the past decade. Plus, even home-sharing sites, like Airbnb, have begun to charge these fees that inflate the initially advertised prices.
READ ALSO: Protect yourself from hidden fees
Consumers will soon see the results of steady, committed action by consumer groups that have been essential in shaping these recent actions by the Attorney's General of Nebraska and the District of Columbia. It took thousands of long hard hours with staff members of these organizations to bring us to this point. Travelers United brought other consumer groups into the efforts — National Consumers League (NCL) presented a webinar together with Travelers United that kickstarted the NAAG working groups, and Consumer Reports recently began an effort to highlight hidden fees. The FTC study solidified the claims of consumer harm. And, DOT's advisory committee highlighted the loopholes that hotels used in current regulations to mislead consumers.
The FTC has long preached against drip pricing. Now, AGs are taking action
As consumers have increasingly turned to hotel booking sites to comparison shop across brands, the hotel industry has become highly price-competitive. To lure consumers, some hotels advertise daily room rates that are lower than the true total price consumers will have to pay for a room. Then, when consumers book the room, the hotels add mandatory fees, often called "resort fees," "daily mandatory charges," or "urban destination fees" on top of advertised rates. By charging these fees, Hilton increased profits without appearing to raise prices.
"So with today's lawsuit, on behalf of all Nebraska consumers, I ask the court to order Hilton to make necessary and meaningful changes to its business practices – but most importantly, to be transparent about its prices," Nebraska Attorney General Peterson stated.
The Attorney General alleges that since at least 2012 Hilton has violated Nebraska's Consumer Protection Act and Uniform Deceptive Trade Practices Act and harmed Nebraska consumers by:
Hiding the true price of hotel rooms: Hilton conceals the true total price of hotel rooms by advertising one rate, then charging mandatory "resort fees," "daily mandatory charges," or "urban destination fees" on top of the advertised price. At least 78 Hilton properties in the United States currently charge these hidden fees, which range from $15 to as much as $45 per room per night, and consumers only find out about these fees after they begin to book a room.
Failing to clearly disclose all booking fees: The room prices Hilton lists on its own website do not include mandatory resort fees and these fees are not disclosed up front. Consumers do not learn the total price of their hotel rooms until they begin the booking process, and resort fee disclosures are often hidden in obscure areas, confusingly worded, or presented in smaller print than the advertised rates. This leads consumers to believe they will be paying less for a hotel room than the true total cost. It also makes it extremely difficult for consumers to gather all the information they need to compare prices and make informed choices.
Misleading consumers about what resort fees actually pay for: In some instances, Hilton makes confusing or contradictory representations about why they are charging resort fees and what services or amenities consumers are actually paying for.
In November 2012, the Federal Trade Commission (FTC) warned the hotel industry that their pricing practices around resort fees may violate federal consumer protection laws by misrepresenting the true price of hotel rooms. Hilton was aware of this warning.
ALSO ON TRAVELERS UNITED: How the watchdog FTC allows false hotel advertising
This lawsuit follows an investigation into the hotel industry's pricing practices by the Attorneys General in all 50 states and the District of Columbia. The Attorney General is seeking a court order to force Hilton to advertise the true prices of its hotel rooms upfront, pay restitution to Nebraska consumers who paid deceptive resort fees, and pay civil penalties for violating Nebraska's consumer protection laws.
To obtain information about how to protect yourself as a consumer, file a consumer complaint, or report a scam, please visit the Nebraska Attorney General's Office Consumer Protection website at www.protectthegoodlife.nebraska.gov or call (800) 727-6432.
To support the efforts of Travelers United as this case moves forward, donate to our efforts or join Travelers United Plus to take advantage of other benefits of memberships.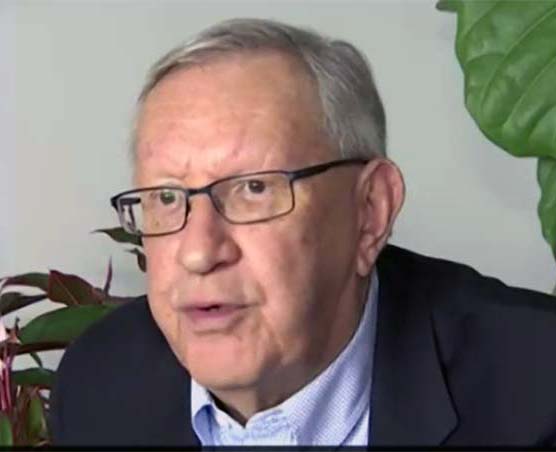 Charlie Leocha is the President of Travelers United. He has been working in Washington, DC, for the past 12 years with Congress, the Department of Transportation, and industry stakeholders on travel issues. He was the first consumer representative to the Advisory Committee for Aviation Consumer Protections appointed by the Secretary of Transportation from 2012 through 2018.