---
Rapid virus testing is coming to a town near you
---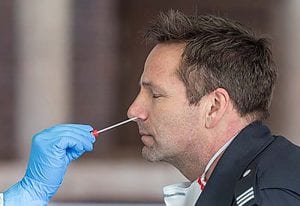 The advent of COVID-19 rapid virus testing is allowing many airlines to dream of opening flights prior to the introduction of a vaccine. Travelers United supports any approach that will allow travel to begin again. We need passenger protections and destination protections. And, ultimately, we want to get a vaccine. However, until then, knowing who is sick and who is not is the best we can do.
With the increase in rapid virus testing, the tourism industry is looking at testing protocols to replace the need to quarantine. Already many states and countries that have announced quarantines have established ways that testing can substitute for isolation.
It's easy to see the benefits of good COVID-19 testing. It can serve in many cases as an alternative to a virus vaccine. Plus, even the best estimates of a vaccine availability means that airlines will have to wait another six months. The rapid virus testing can save six months to a year of time for many travel-deprived Americans.
Stateside travel is seeing changes and international travel is as well
The United States is attempting to create 'air bridges' between the UK and the US. It is also looking at similar arrangements with other European countries. These programs will allow people to travel between specific cities, with pre-departure Covid testing along with testing on arrival. Talks with the UK may allow travel between New York and London as early as next month.
Lufthansa is one airline that is developing better testing. The airline plans to start offering rapid virus testing in October; that's this month.
The new antigen tests will initially be available for first-class and business-class passengers only because supplies are limited, Bjoern Becker, the company's senior director for product management, told reporters. He added that Lufthansa is also considering the possibility of opening testing sites at airports in the United States and Canada.

While airports have been offering rapid testing, major airlines have not. Last week, Alitalia announced it will begin flights from Rome to Milan that only allow passengers who have had a COVID-19 test with a negative result 72 hours before the flight.
Hawaii tourism is driving change in the Pacific
Domestically, one of the US's top tourism destinations, Hawaii, is looking to testing to kick off their travel and tourism rebirth. It has been almost eight months of no or very limited tourism under Hawaiian palms. The key to opening Hawaii to tourism is testing.
Starting on Oct. 15, Hawaiian Airlines passengers heading to the Aloha State can get drive-through polymerase chain reaction (PCR) testing, according to the FDA. Testing will take place at the airline's labs near the Los Angeles and San Francisco international airports.

The FDA describes PCR tests as a type of molecular COVID test.

People who test negative within three days of departure won't be required to follow Hawaii's 14-day quarantine when they get there, the announcement said.
Hawaiian Airlines is working with Worksite Labs and CVS to provide testing.
United Airlines is also participating in another Hawaii rapid virus testing effort. United is working with Abbot Labs and Dignity Health.
The rapid Abbott ID NOW COVID-19 test will be administered by GoHealth Urgent Care as well as their partner Dignity Health. United says the test will be able to deliver results within 15 minutes, meaning passengers will be able to see their results on the same day as their flight.
On the East Coast Tampa is providing testing for a price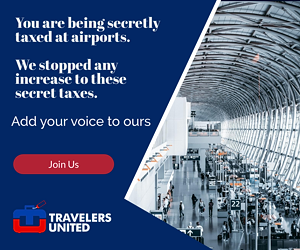 Tampa Airport will offer two types of tests. Travelers can request a 15-minute antigen test for $57. Or, they can opt for a more accurate Polymerase Chain Reaction (PCR) test for $125 that takes 2 days to process. That brings the cost of rapid virus testing for a family of four to around $240. Even this minimal cost is too much for a family on vacation.
The current costs for United Airlines tests or a family of four heading to Hawaii will cost $1,000. Yes, one thousand dollars, according to Forbes Magazine. That will be the current cost to skip the 14-day quarantine.
The only real problem with the United Airlines setup is that it's going to cost $250 (per passenger). That's going to be far too expensive for a typical family going on vacation. However, we can hope that as production ramps up, tests get more plentiful and cheaper but still accurate methods of testing continue to emerge, that price can steadily come down. Global adoption of similar testing protocols can only help with that aspect as well.
Quarantines are killing travel and tourism
IATA's Asia Pacific corporate communications assistant director Albert Tjoeng said, "Imposing quarantine on arriving passengers has the same impact as closing the border."
IATA's CEO Alexandre de Juniac said. "Some 83 percent of travelers in a recent 11-market survey said that they will not travel if there is a chance of being quarantined at their destination. That is a very clear signal that this industry will not recover until we can find an alternative to quarantine."
---
READ ALSO ON TRAVELERS UNITED BLOG:
I dared to travel in the times of the pandemic
Kids are vulnerable as airline sexual assaults soar
---
The good news: Rapid virus testing is coming. It may change travel well before a vaccine.
Each of the stories above is an indication of the frenzy with which the airlines are working to create a useful and effective testing regime. Travelers United believes that good, effective tests will come online well before the production of a coronavirus vaccine.
---
Photo courtesy Wikipedia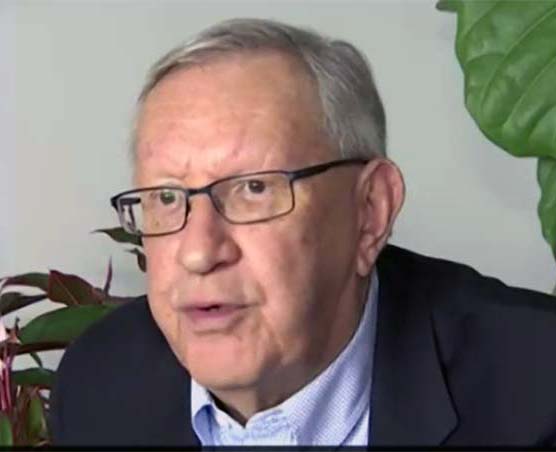 Charlie Leocha is the President of Travelers United. He has been working in Washington, DC, for the past 14 years with Congress, the Department of Transportation, and industry stakeholders on travel issues. He was the first consumer representative to the Advisory Committee for Aviation Consumer Protections appointed by the Secretary of Transportation from 2012 through 2018.