---
Aviation and environmental leaders work together to pass the Sustainable Skies Act.
---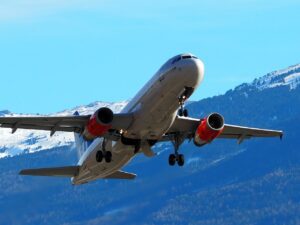 United Airlines CEO Scott Kirby, Airlines for America (A4A) CEO Nick Calio, and the Environmental Defense Fund's senior vice president for climate Nathaniel Keohane, stood side by side as the Sustainable Skies Act was introduced last year. These leaders work together to push the passage of a momentous bill that promises to reduce aviation industry carbon emissions. They all realize that the development of sustainable aviation fuel (SAF) is only one of the first steps in the reduction of carbon emissions. Working toward the goal of carbon emission reduction will continue.
Just getting environmentalists and aviation executives at the same table took almost a decade
H.R.3440 – 117th Congress (2021-2022): Sustainable Skies Act has been almost a decade coming. Years ago, when environmental groups were battling airlines, Travelers United met with the Environmental Defense Fund to show how economic reality was matching environmental needs. Any carbon emissions that aviation reduced resulted in an increase of the industry's bottom line and created a better environment. The goals of environmental carbon reduction and industry profits fit together.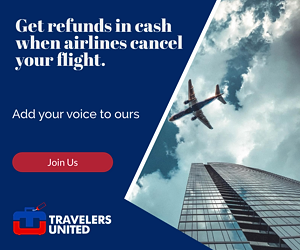 Travelers United's discussions continued with congressional staffers on the Senate Commerce Committee and with the House Transportation Infrastructure Committee and with aviation stakeholders. Finally, as the two groups of advocates began to speak and work together, they realized finally that aviation's profit motive supported environmental action.
Everyone involved knows that this is the first step in dealing with carbon emissions reduction. But it is an important first step. Even more extraordinary is the joining of the environmental world and the aviation economy. Their partnership promises a path toward increased fuel savings and the elimination of the plague of carbon emissions.
Two letters were sent to Congress — one from environmentalists, the other from travel stakeholders
This is the letter that was sent to the House of Representatives bill sponsors. It was signed by almost 60 different aviation organizations, airports, unions, manufacturers, and consumer groups. Combined with the letter sent by environmental groups signed by more than 50 organizations shows an amazing confluence of support. [Subheads were added to make the content more readable.]
As organizations committed to addressing climate change, we are writing to express our strong support for the H.R.3440 – 117th Congress (2021-2022): Sustainable Skies Act. This bill will help increase the production and uptake of sustainable aviation fuel (SAF) and reduce the aviation sector's reliance on petroleum-based jet fuel, ensuring real reductions in aviation emissions. We applaud you for introducing this bill and stand ready to assist in whatever way we can to ensure the measure is approved by both chambers of Congress.
…
Notably, a broad coalition of environmental and other stakeholder groups, having called for the establishment of a SAF blender's tax credit (and other SAF tax credits) in their February 22, 2021, letter to the leaders of the House and Senate, agrees. [The letter from the environmental groups includes endorsements for this path toward sustainability from the nation's largest advocacy groups.]

Recognizing that improving fuel efficiency with today's petroleum-based energy supply can only take us so far, the aviation industry is keenly focused on energy transition. In that regard, SAF is one of the most important levers available to reduce aviation emissions. And SAF is particularly vital since, unlike the ground transportation sector, significant segments of aviation cannot electrify in the near- to medium-term and will remain reliant on liquid fuel for years to come.

Sustainable Aviation Fuel needs national funding assistance

Despite the aviation industry's concerted efforts, there is very limited availability of SAF today, and the SAF that is available is significantly more expensive than conventional jet fuel. Moreover, SAF is not currently competitive with similar low-carbon transportation fuels for the ground sector in part due to the incumbent status of those fuels and a policy environment that favors them at the federal and state level. The Sustainable Skies Act would help immensely in the effort to scale up the supply of SAF, enhance its cost-competitiveness with conventional jet fuel, provide needed policy parity, and transition the SAF industry from its current nascent stage to a mature industry capable of providing airlines, general and business aviation, and other users with sizable quantities of the low-carbon fuel at commercially reasonable prices.

The blender's tax credit is technology- and feedstock-neutral in that it would define SAF broadly to encompass liquid aviation fuel derived from biomass as well as the other sustainable feedstocks that are under development …

This is an important first step toward carbon control

Make no mistake, SAF is of critical importance to the aviation sector and its efforts to minimize GHG emissions. We all need the SAF industry to be scaled up successfully so that aviation, and our nation, can meet its climate goals. A performance-based blender's tax credit is not the only policy we would like to see put in place for SAF, but it is in our view the most significant. We wholeheartedly support your bill, thank you for your leadership on this key issue, and reiterate that all of us stand ready and willing to assist in ensuring that the Sustainable Skies Act makes it to the President's desk.

Signed by

Accelergy
Aerospace Industries Association
Airbus
Aircraft Owners and Pilots Association
The Airline Passenger Experience Association
Air Line Pilots Association, International
Airlines for America
Airports Council International – North America
Alaska Airlines, Inc.
Algae Biomass Organization
American Airlines
American Association of Airport Executives
Association of Flight Attendants – CWA
Atlas Air Worldwide
Avfuel
Biotechnology Innovation Organization
Bombardier
Boom
The Boeing Company
Cargo Airline Association
Delta Air Lines
DHL
Exosonic, Inc.
FedEx Express
Fulcrum BioEnergy
GE Aviation
General Aviation Manufacturers Association
Gevo
Global Business Travel Association
Gulfstream
Hawaiian Airlines
International Air Transport Association
International Flight Services Association
JetBlue Airways
LanzaJet
LanzaTech
National Air Carrier Association
National Air Transportation Association
National Business Aviation Association
Neste
NetJets
NetJets Association of Shared Aircraft Pilots
Port of Portland
Port of Seattle/Seattle-Tacoma International Airport
Red Rock Biofuels
Regional Airline Association
San Francisco International Airport
Shell Aviation
Simonpietri Enterprises
Southwest Airlines
Southwest Airlines Pilots Association
Travelers United
United Airlines
United Parcel Service
U.S. Travel Association
Velocys
World Energy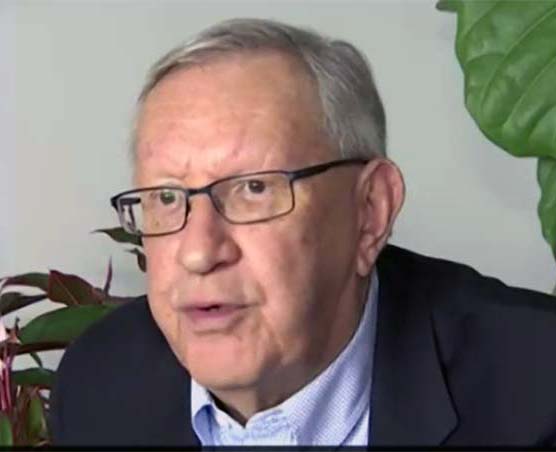 Charlie Leocha is the President of Travelers United. He has been working in Washington, DC, for the past 14 years with Congress, the Department of Transportation, and industry stakeholders on travel issues. He was the first consumer representative to the Advisory Committee for Aviation Consumer Protections appointed by the Secretary of Transportation from 2012 through 2018.