---
Here are seven ways that the DOT and airlines abuse passengers regularly.
---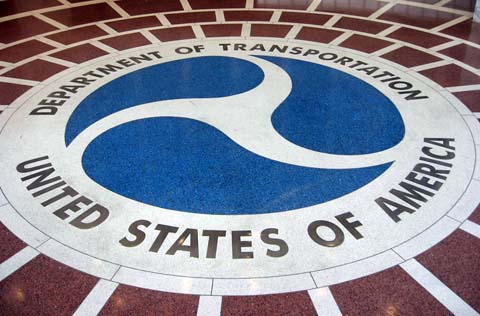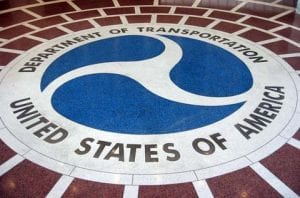 Just this morning the White House released an Executive Order on Promoting Competition in the American Economy. As one of the leading advocates for consumers in travel, Travelers United attended early meetings with White House staff in order to prepare for today's announcement. (Please excuse my notes. The final Executive Order will be posted when it becomes available.)
Unfortunately, the White House task force that worked on this proclamation is long on suggestions, encouragement, and consideration of rulemakings. Presidents Teddy Roosevelt and FDR would have been appalled. Though President Biden has claimed that his administration is "taking decisive action," the actions proposed are anything but decisive.
America needs a DOT that takes action rather than considerations and encouragements — we need action
Both the Department of Transportation (DOT) and airlines abuse passengers. The DOT passengers by not adequately enforcing their rules. And, the airlines abuse their passengers through deception, inhumane seating, separating families, and not providing timely and proper refunds.
The secret of any system is transparency. Passengers need to know the rules of the road and the air. They must be told the regulations and know how to protect themselves through the complaint and the judicial process, which for airlines is controlled by DOT.
This new Executive Order states very equivocally the following (Italics added by author):
In the Order, the President:

Directs the DOT to consider issuing clear rules requiring the refund of fees when baggage is delayed or when service isn't actually provided — like when the plane's WiFi or in-flight entertainment system is broken.

Directs the DOT to consider issuing rules that require baggage, change, and cancellation fees to be clearly disclosed to the customer.
Thank you, but such considerations have been made since 2009 at the very least. Plus, Congress already passed a law requiring DOT to take action on baggage refunds when the service is not provided. However, DOT has not taken action. They are still considering the action. Nothing has changed.
If the Secretary of Transporation does not use his emergency power, airlines will steal $10 billion from their passengers
The most egregious refund excuse examples were seen during the coronavirus pandemic.
Out of more than 100,000 complaints files with the DOT in 2020, more than 90,000 were about the airlines' handling of refunds. And the complaints continue. Travelers United is leading the fight to get refund protocols standardized and to have all flight credits decreed nonexpiring.
By not providing prompt refunds when flights are canceled by the airlines or when changed significantly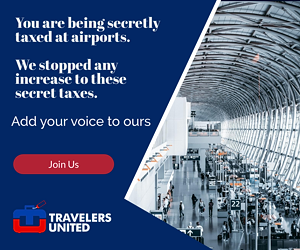 Airlines balked at providing refunds and actually lied to their customers, telling them that they could not get refunds. DOT put a stop to that but still haven't fined even one US airline for breaking the law. Not one cent.
So far, Travelers United has not seen one letter explaining that what the airlines said first was not true. If the passenger wants a full refund, they can get it. This was the kind of letter that was mandated by the enforcement memorandum sent out by DOT.
DOT claimed that they would need years to get money through the court system. Their responsibility is to get refunds back in the hands of passengers. They claim that by not enforcing the law, but only threatening the airlines, they are actually doing their job.
Some airlines changed their contract of carriage several times as passengers attempted to get refunds. These changes to the contract between traveler and airline were then retroactively used, claiming that the rules changed. Again, here DOT acted responsibly and told airlines they could not apply rules made today to tickets purchased months ago. Airlines have made getting refunds and using airline credits difficult. Passengers proclaimed, "At least we will get our money back. eventually."
Airlines abuse passengers by not providing full pricing
Since 2009 Travelers United has been working to get ancillary fees available to passengers when they purchase their tickets. In more than a decade the advocacy has only managed to get the full-fare rule established. It requires that all advertised airfares include the airfare and all mandatory taxes and fees. The airlines hate this rule and have taken DOT to court to try and have the rulemaking reversed. All to no avail. Consumers win sometimes and shout, "Hurray." But, the airlines are getting ready to protest honest pricing again.
By not providing humane seating space
Anyone who has flown recently has been surprised at the lack of space between seats on planes. Consumer advocates have long complained. However, when Travelers United made this sardine-like spacing between seats a question of health and safety, the industry took notice. However, we still do not have a solution, only mandatory tests to see if 350 passengers can exit a plane in 90 seconds. Of course more studies will be needed to see if it can be done with crying babies, older passengers, and carry-on baggage spread in the cabin. Plane manufacturers say, "Of course." Advocates say, "Are you kidding?"
When they separate families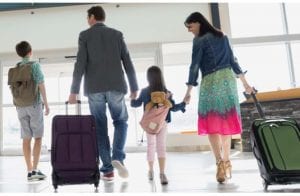 With the Families Sitting Together law DOT has come up against specific Congressional action and instruction. The FBI has statistics showing that toddlers separated from parents by airlines have been abused by nearby adults. And, I know of no mother or father who would relax knowing that their 6-year-old daughter is sitting ten rows away from them on a transatlantic flight.
DOT has defined every word in the law to develop an excuse why they cannot start a rulemaking on enabling the law. Four years ago, the excuse was a phrase: "If appropriate." Today, that excuse has been changed to say that the language of the law is faulty. "A DOT policy is not a law," said DOT enforcers. Consumer advocates say, "Humph. let's get this done."
DOT will not mandate that consumer protections be published on airport posters, print-at-home boarding passes, and trip itineraries.
For a decade, Travelers United has worked to get the basic consumer compansation listed on both ticket itineraries and boarding passes. Travelers United has also asked to have posters made available so that airports can clearly inform passengers of their rights at the airports. All to no avail. When questions of funding were raised, Travelers United found funding for that would allow government control of the messaging with no costs.
The situation could be fixed with a simple statement:
Passengers can claim up to $3,500 compensation in cases of lost, damaged, or delayed checked baggage; up to $1,350 in cash for denied boarding compensation, and other compensation for delayed international flights. File complaints with DOT at http://airconsumer.dot.gov/escomplaint/ConsumerForm.cfm
---
Read also:
How DOT fails to protect aviation consumers from airlines
Four airline consumer wins — low-hanging fruit for the DOT Secretary
---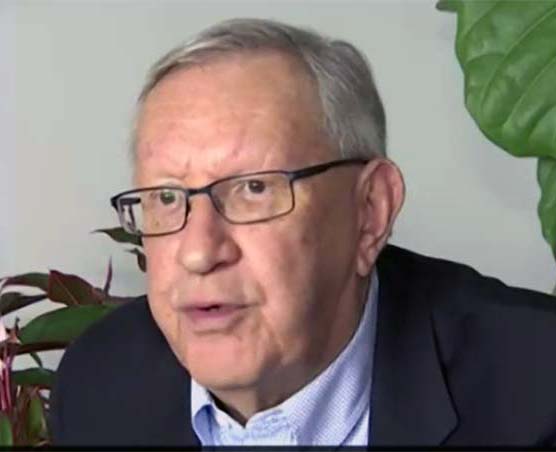 Charlie Leocha is the President of Travelers United. He has been working in Washington, DC, for the past 14 years with Congress, the Department of Transportation, and industry stakeholders on travel issues. He was the first consumer representative to the Advisory Committee for Aviation Consumer Protections appointed by the Secretary of Transportation from 2012 through 2018.