---
Are housekeeping fees the next step for hotels as they follow airlines to "unbundled fees"?
---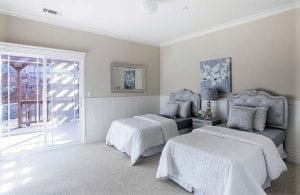 Martha Stewart, I am not. A friend told me a story of how she avoided being late by deciding not to make her bed on one particular morning, and my thought was, "some people make their bed every morning?" At home, I hate making my bed. On the road, I love hotel housekeeping.
One of the luxuries I love about travel and staying in a good hotel is the indulgence of coming back to the room and having it look all pretty. It's part of the joy of staying in a hotel. It's not that I don't care about the environment, or that I need to have everything washed every day. If given a choice, I'll choose the option of keeping the same towels and linens. But, admittedly, I enjoy having the bed made and the bathroom looking neat and sparkling. It makes me feel taken care of and as if I am on vacation, even if it's a business trip.
So, when I got a card during a recent visit at a Sheraton, offering me $5 in food or beverage credit or 500 SPG points in exchange for not having maid service, I wasn't interested in the offer.
As it turned out, housekeeping just forgot about my room, so that when I got back to the hotel relatively late at night, everything was untouched. It wasn't as if the room was trashed; there were a few towels bunched up, no fresh toiletries, along with a couple of dirty dishes. And, of course, the bed wasn't made — in the grand scheme of things, a very trivial, first-world problem. I nicely call the front desk, and they sent up a voucher for the $5 or 500 points.
Housekeeping hotel fees are now starting at some properties.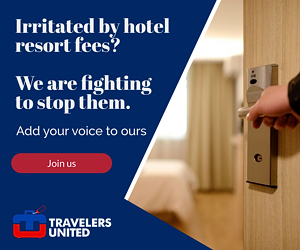 It got me wondering: Are hotels now doing the incentive routine to skip maid service? How long until the basic room comes without such service at all? Many condos in Hawaii, even those booked through management companies like Outrigger and Castle, have already eliminated regular daily service. They schedule it less frequently or not at all unless travelers pay an extra charge. Some companies are also introducing mandatory cleaning fees after departure.
It's hard to know how many guests take hotels up on their offers to forego maid service. No doubt, there are many who don't really care, even some who would just as soon no one go in their room from check-in to departure. It's also possible that it's a trend people — especially millennials who are just starting to travel more regularly — might take for granted. At some point, one would think it would result in properties needing fewer housekeeping employees, too.
Many mandatory fees start out either as incentives or options.
Once upon a time airlines gave bonus miles for printing a boarding pass in advance; now some charge if you don't. And, the much-hated and deceptive resort fees often started out either as optional items for which travelers could pay extra or as an optional package. The list goes on.
If a major hotel chain starts charging for maid service, they won't trumpet it as a fee. They won't talk about the potential layoffs of their housekeeping staff — well, except to their shareholders. They'll claim that it is part of their commitment to being green. However, my sense is the green they really will be caring about is dollars.
However, if they substitute these optional fees for mandatory hotel resort fees, this may be an improvement on the current system. Let's hope this shift from blanket mandatory hotel fees to optional hotel fees takes hold across the lodging industry.
---
Read Also:
Many mandatory fees start out either as incentives or options.
How airline passengers are deceived by seat reservation games
---
Janice Hough is a California-based travel agent a travel blogger and a part-time comedy writer. A frequent flier herself, she's been doing battle with airlines, hotels, and other travel companies for over three decades. Besides writing for Travelers United, Janice has a humor blog at Leftcoastsportsbabe.com (Warning, the political and sports humor therein does not represent the views of anyone but herself.)