---
Travel agent hotel benefits can make a local stay at a hotel a real vacation
---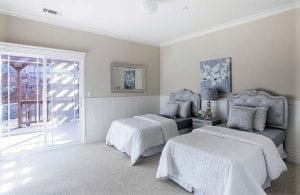 Many travelers who prefer to do it themselves for simple trips will only call a travel agent for something complicated or exotic. But, in many cases, when someone is looking for a special short getaway to a local hotel or resort, travel agent hotel benefits might be more valuable than they think.
When it's a question of the least expensive place to stay in a city after a party, one of the many apps or sites might have the best deal. And, many small bed and breakfast places don't work with travel agents. However, when it's a nicer hotel, often travel agent hotel benefits can not only be helpful but can do better than travelers could do directly.
Many agencies will charge a fee for hotel bookings. Of course, it often depends on the hotel in question and whether it's a booking for a regular client. Alas, for real bargain hunters, agents are least likely to waive a fee for a real budget property because there will be very little or zero commission in it for the agency.
#1 Travel agents often have good relationships with hotels and hotel representatives.
My hotel contacts might be the most valuable travel agent hotel benefits I have in the industry. If someone's celebrating an occasion, or simply is a good client, I'll VIP them whenever possible. So will many agents.
Practically speaking, while hotel people travel the world, often it's the local representatives who visit agencies most frequently. Those are often amongst the best relationships.
With many hotel groups, while most properties may be overseas, representatives have clout locally. For example, most Taj Hotels properties are in international locations. But representatives can still be very helpful with their Boston and San Francisco hotels. These benefits range from upgrading rooms to sending nice welcome amenities.
#2 Many hotels prefer travel agency bookings.
When a booking is made through a website, particularly a third party site, the hotel may only end up with a fraction of the revenue. An agency commission is most likely at most 10 percent. Plus, as hotel representatives have told me, agency clients tend to be better informed and cause fewer problems. ("What, you mean you charge for parking? What, my half-price room doesn't come with a bay view? What, that rate doesn't include tax?" etc.)
In addition, sales representatives work with the travel industry. Their performance is rated in part by the number of bookings that come through an agency. It's in their interest to be nice to our clients.
#3 Agencies often have access to special rates
Among travel agent hotel benefits are association rates not available to the general public. It might only be a 10 percent discount, but on a pricey hotel that can add up. Sometimes the discounts are significant.
---
READ ALSO ON TRAVELERS UNITED BLOG:<
The most important pandemic lessons learned about travel
How to keep what you do in your hotel room private
---
#4 Many top hotels negotiate deals with high-end consortiums
Associations like Signature Travel Network and Virtuoso can save travelers money when arranged by travel agents. For example, our agency, part of Signature, has free breakfast for clients at the Ritz Carlton Half Moon Bay, along with late checkout and a $100 spa credit. There is a similar deal at the Sonoma Mission Inn, along with an upgrade if available.
What drives agents craziest is when we hear that a regular client, or friend, has gone to an expensive hotel for a couple of days, but "didn't want to bother us."
#5 A good travel agent can save you time as well as money
Sometimes you just don't have the time to wade through all the information online or read competing reviews. Again, if you have an agent who knows your tastes and hotel frequent guest programs, they are likely to be able to match you with a local hotel that will make you happy.
Will it always be better to book a hotel through a travel agency? No. Sometimes during conferences or peak periods, our options may be limited and/or expensive. But, if you have a regular agent, it never hurts to ask. We'll tell you if it's something we can help you with, or if we can beat a price you've already found. At times, a good agent can help turn a staycation into one of your best getaways ever.
Janice Hough is a California-based travel agent a travel blogger and a part-time comedy writer. A frequent flier herself, she's been doing battle with airlines, hotels, and other travel companies for over three decades. Besides writing for Travelers United, Janice has a humor blog at Leftcoastsportsbabe.com (Warning, the political and sports humor therein does not represent the views of anyone but herself.)