---
Hotel comparison shopping allows consumers to buy with good information
---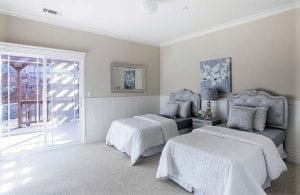 In the world of hotel price competition there is a battle for the consumer dollar. Hotels are doing everything they can to eliminate any form of hotel comparison shopping. They also provide their elite members and those who book directly bigger bargains than those they offer the public through travel agents.
Hotels cry about having to compare their prices with those of other brands. Hilton, Marriott, Starwood, Best Western, and others are working actively to hinder effective hotel comparison shopping. Room rates may be the same for many rooms, but the amenities are not. So the purchase of a room by a bargain shopper differs from that of a loyalty program member.
Many hotels engage in false advertising by not including mandatory fees in their overnight room rates.
The biggest issue is the continued use of incomplete hotel room rates to confuse consumers. This is a practice that affects all consumers, both those buying through online travel agencies, traditional travel agents, and directly from hotels. Many hotels use resort fees to confuse consumers.
The hotels lie about the cost of their rooms. When the cost of their room rates plus the hotel-imposed mandatory fees is $129, for example, they advertise a "room rate" of $100, then later they "disclose" an additional fee of $29 or so. The real cost of the room will be $129 for consumers, but the hotels only advertise the room as costing $100.
It is a basic truth in advertising violation. That makes comparison shopping extremely difficult, and impossible when consumers do not know that the "room rates" they are being shown by the hotels via both hotel sites and travel agencies are false.
The Federal Trade Commission (FTC) or the local Attorneys General (AG) need to step in and make sure consumers are not faced with this kind of anti-competitive activity that makes comparison shopping next to impossible.
Hotels are no longer guaranteeing travel agents the same prices that hotels charge
There are many ways that hotels can attempt to tilt the playing field when it comes to hindering comparison shopping. One way is by not allowing travel agents to advertise the same rates as those the hotels charge their clients directly.
"If brands don't exercise bargaining power today, whether through direct bookings, mergers and acquisitions, and things like that, if they don't exercise that power today, they may not be able to exercise that again until this same point in the next cycle," Bellisario, vice president at Robert W. Baird & Co., said. "If not now, then when?"

Rate parity, which gives OTAs an edge, also seems to be waning and heading toward hoteliers' favor. Rate parity prevents hoteliers from advertising lower room rates on distribution channels other than the OTAs, including their own branded sites. In Europe, however, France, Germany, Italy, and Sweden ban rate parity.

Brands are also finding ways to circumvent rate parity by promoting "gated offers."
"Gated offers" are special offers provided to hotel clients that are not available to the public. Hotels are encouraging travelers to come directly to them with their bookings rather than buying through travel agents. Or, the hotels can add "goodies" to the advertised rates.
On hotel-owned sites, consumers only see the specific hotel-branded prices and cannot comparison shop across hotel brands. The only venues that allow comparison shopping are traditional and online travel agencies. Those are the only places where consumers can compare all openly-advertised hotel prices across hotels. Those prices should be full and comparable wherever travelers pay the hotel room rate.
Hotel associations are trying to stop families from using Airbnb and short-term rentals.
The American Hotel and Lodging Association (AH&LA) lobbying is doing everything in its power to make life difficult for consumers who want to comparison shop. Every week the hotel lobbyists are floating stories about problems with online travel agencies to staffers of senators and representatives in Washington, DC.
AH&LA is working hard to undermine trust in comparison shopping sites by trying to suggest that there are widespread scams affecting thousands of consumers. When pressed to provide examples, they disagree. There are no such widespread problems. And, almost all examples of scams involve hotel sites, not online travel agency sites.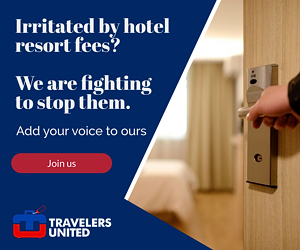 Whenever consumers buy hotel rooms directly from hotels, they are harming themselves.
Many consumers comparison shop on Expedia, Priceline, Travelocity, Orbitz, Booking, Kayak, and other sites, to find the best deal. Then they go to the hotel websites to get an even better deal. Some hotels provide better service to those who purchase directly from their websites.
When consumers compare prices on one website or through a travel agent, then purchase directly from a hotel, they are cutting off their nose to spite their face. They are giving business to hotel chains that are actively trying to stop shoppers' ability to comparison shop.
Shop online or with travel agents, and buy through the website that provides comparison shopping
Consumers should always use booking sites that provide comparison shopping. Check prices using several sites that provide prices for multiple hotel chains and independent establishments. These sites and travel agents can also combine air and hotel rates to provide bargains not available through hotel sites.
Remember, hotel comparison shopping is the key to making the free market work in the hotel industry.
---
Read Also:
When are best-room rates a scam? Plus, more hotel lies
Why Marriott must include "Resort Fees" in advertised room rates
---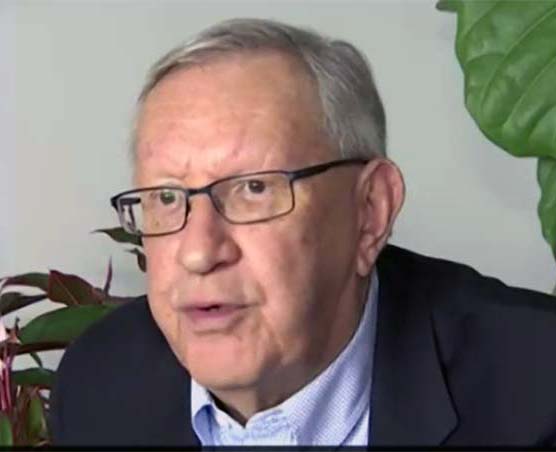 Charlie Leocha is the President of Travelers United. He has been working in Washington, DC, for the past 14 years with Congress, the Department of Transportation, and industry stakeholders on travel issues. He was the first consumer representative to the Advisory Committee for Aviation Consumer Protections appointed by the Secretary of Transportation from 2012 through 2018.