---
Amazing savings come with European low-cost air travel. Here's where to find those bargains
---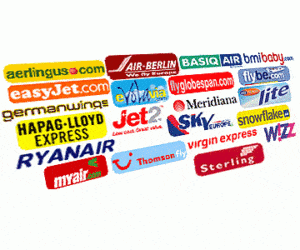 The biggest bargains in Europe aren't found by buying a Eurailpass — try European low-cost airlines. Rail travel for long distances is old news leftover from the '60s and '70s. When hopping from Rome to Venice or Milan, take a train. Or, when headed from Amsterdam to Paris, a train is your best bet. However, when traveling from Rome to Madrid or from Athens to Frankfurt, nothing beats European low-cost airlines.
Airlines like Ryanair, Easy Jet, Vueling, Germanwings, Wizz Air, and more offer savings that put long-distance rail travel to shame. Imagine zipping from Venice to Madrid for only about $55, or from London to Rome for about $20-$50. i also found flights from Amsterdam to Madrid for less than $150 round trip. Many times, connecting flights on major carriers are priced to compete with the low-cost air travel competition.
Low-cost airlines in Europe can be invisible to Americans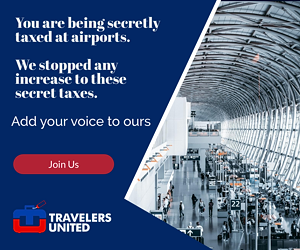 These amazing airfares are not available today via US online travel agents (OTA) like Expedia and Priceline. To book on bargain airlines that crisscross Europe travelers have to look elsewhere. For most Americans, these airlines and OTAs are a mystery and the bargains are hard to find. Plus, many Americans feel they are risky to book.
I always use Skyscanner.com. Other good OTAs for these low-cost carriers are cheaptickets.com, momondo.com, and flights.google.com.
US travelers planning a vacation using Expedia.com and Priceline.com will miss many of these low-cost air travel bargain flights. For example, a search of flights between Palermo and Rome or to Venice shows only Alitalia and Iberia/Vueling flights. It misses EasyJet, Ryanair, Air Malta, Volotea, etc.
Make sure that your low-cost airline flies where you expect it to fly
There are some caveats to European low-cost air travel. Make sure the airport your airline serves works for you and be aware of its location in relation to the city noted in the itinerary. Ryanair flies to "Venice, Italy," but the flights actually land in Treviso, about an hour from Venice, served by a bus to Venice. Another example is Ryanair's flight to Milano, which lands in Bergamo. Again, this airport is connected to the city center by bus. Plus, it may be more convenient for some travelers who are heading south or east of Milan.
Searches need to be made on websites that include European low-cost air travel carriers. Here, all sites are not created equal and all do not include all airlines. Much like in the USA, no single online travel agency website includes all possible flights. Make sure to check at least three of these sites and compare prices.
This is my go-to site for European travel. It includes most of the flights by European low-cost airlines. Plus, it includes different airfares offered by various travel agencies in Europe. Skyscanner results also show various combinations of airlines that will result in lower airfares. Skyscanner provides the best collection of consolidators for international flights based on my experience.
The price that may get you to click through from Skyscanner.com may not end up being the price you pay. I have often continued to bargain with the consolidators or bucket shops and ended up purchasing an even lower price.
This website includes many of the European low-cost airlines, but not all. It has a nice function that shows a listing at the top of the search for "Lowest Cost, Quickest flight, and Best Flight (lowest cost flight together with Quickest).
Just like in the USA when checking for lowest airfares, every traveler should go to southwest.com; in Europe make sure to check out Ryanair.com and EasyJet.com. There are bargains galore.
Other European low-cost air travel airlines to consider:
From Germany, make sure to check out the Eurowings. From Hungary check out Wizz Air. Pegasus operates from Turkey.
Aegean Airlines
AtlasGlobal
easyJet
Eurowings
Helvetic Airways
Norwegian Air International
Norwegian Air Shuttle
Pegasus Airlines
Ryanair
Smart Wings
Transavia Airlines
Turkish Airlines
Volotea
Vueling Airlines
Wizz Air
Note: Most of these airline websites include rental car options as well as hotel offerings. Make sure to do a complete search to get the best prices. For lodging, include searches with Airbnb, VRBO, and HomeAway. For European rental cars, I work exclusively with AutoEurope.com — their service is the best in the world for US travelers to Europe who plan to rent cars.
---
READ ALSO:
Airline passengers do the strangest things
 6 ways to find Spanish savings
---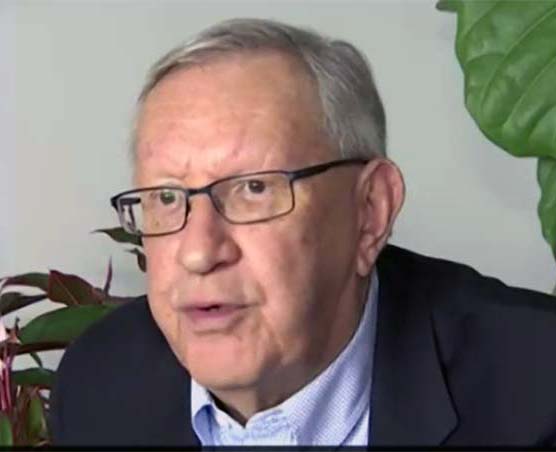 Charlie Leocha is the President of Travelers United. He has been working in Washington, DC, for the past 14 years with Congress, the Department of Transportation, and industry stakeholders on travel issues. He was the first consumer representative to the Advisory Committee for Aviation Consumer Protections appointed by the Secretary of Transportation from 2012 through 2018.