---
The Inventors Hall of Fame honors many who have had a dramatic impact on travel and tourism.
---
Other inventors recently honored at the Inventors Hall of Fame have improved telephony, synthesized diamonds, pioneered video games, developed the glue for Post-It Notes, and revolutionized phone wiring.
This is an introduction to the Inventors Hall of Fame Museum that is in the United States Patent and Trademark Office in Alexandria, Virginia. These write-ups have been taken from the museum website and modified for easier reading.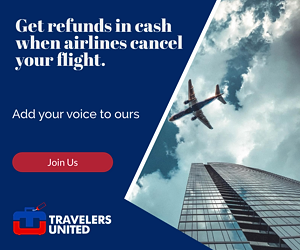 Engineer Marian Croak, born May 14, 1955, worked on advancing Voice over Internet Protocol (VoIP) technologies, converting voice data into digital signals that can be easily transmitted over the Internet rather than using traditional phone lines. Her work has furthered the capabilities of audio and video conferencing, making it a practical reality in today's world.
In 1982, Croak began her career at Bell Labs (later AT&T) with a position in the Human Factors research division, looking at how technology could be used to positively impact people's lives. She focused on enabling voice traffic that could be both reliable and of high quality. Today, the widespread use of VoIP technology is vital for remote work and video-conferencing, as well as personal communications.
During her career, Croak and her team created a text-to-donate system for charitable organizations that first saw widespread use after Hurricane Katrina hit New Orleans in 2005, which raised $130,000. After the 2010 earthquake in Haiti, the technology raised $43 million in donations. Croak joined Google in 2014, where she now is vice president of engineering and leads the Research Center for Responsible AI and Human-Centered Technology. She also has led a team bringing broadband to developing countries in Asia and Africa.
Croak continues her goal of encouraging women and young girls in engineering.
The inventor of GPS systems
For those of us who use GPSs regularly, it is difficult to imagine a world without these systems. They have replaced maps for many and have created a mind-boggling collection of programs that will pinpoint your location and provide automatic geo-tagging. Roger Easton invented the system for the Naval Air Systems Command. It was known as the TIMATION Satellite Navigation System.
Roger Easton's system provided both accurate positions and precise time to observers. Today, GPS has a constellation of earth-orbiting satellites providing precise navigation and timing data to military and civilian users. The rapidly growing GPS market, including equipment and applications, is expected to surpass $50 billion in 2010.
We all know the impact that GPSs have had on our everyday lives. Even if we don't own a GPS, it affects our lives through air traffic control, shipping controls, and mapping.
The inventors of SCUBA regulators
Emil Gagnan, working together with Jacques Cousteau, invented the air regulator that SCUBA divers still use today. At the time of its invention, SCUBA (self-contained underwater breathing apparatus) was known as the Aqualung.
As we know, SCUBA equipment allowed the creation of an entire underwater tourism opportunity that has brought tourists to underwater beauty across the planet. On dry land, the two ended up being honored in the Inventors Hall of Fame.
Previously, divers were only able to explore the sea using diving bells or helmeted diving suits which were cumbersome and expensive. Divers were also dependent on air hoses connected to a surface source. Cousteau was searching for an underwater breathing apparatus that would allow divers to enjoy unencumbered swimming. He teamed with Gagnan, a Parisian engineer working at Air Liquide, who had created a valve for regulating gas flow to gas-generator engines. Combining Gagnan's engineering expertise with Cousteau's practical experience, they created a demand valve system that could provide a diver with compressed air on demand and that adjusted to the surrounding pressure.
In the late 1990s, Massachusetts Institute of Technology (MIT) graduate student Daniel Lewin and MIT Mathematics Professor Dr. Tom Leighton recognized that a solution to freeing up web congestion could be found using Applied Mathematics and Algorithms. Leighton and Lewin invented the methods needed to intelligently replicate and deliver content over a large network of distributed servers, technology that would ultimately solve what was becoming a frustrating problem for Internet users known as the "World Wide Wait." They both ended up in the Inventors Hall of Fame.
Leighton and Lewin founded Akamai Technologies in 1998 to help make the Internet fast, reliable, and secure for billions of users worldwide. Today, Akamai is a global leader in Content Delivery Network (CDN). Cloud security services deliver tens of millions of transactions every second on behalf of the world's largest brands. These include Airbnb, Apple, BMW, eBay, FedEx, Ford Motor Company, FOX, NASDAQ, NBC Olympics, and PayPal.
Lewin was a passenger on American Airlines Flight 11 that crashed into the World Trade Center on September 11, 2001.
Aran Safir and Leonard Flom worked together in the 1980s on their concept for an iris identification system. They based their work on the fact that every iris, including those of identical twins, is unique. The pair filed their patent in 1985, describing the idea of illuminating the eye to obtain an image. Then identification was achieved by comparing the image with previously stored data. Today it is the basis of one of the most-used biometric ID systems.
Inventors Hall of Fame notes that iris recognition carries other advantages over fingerprints. They are quick, easy to use, sterile, and highly accurate. The field continues to improve, including in the areas of irises on the move, irides at a distance, and iris recognition from mobile devices.
Check here for more National Inventors Hall of Fame and Museum information
National Inventors Hall of Fame Museum sits in Alexandria, Va., The United States Patent and Trademark Office houses the museum in the atrium of the Madison Building, 600 Dulany Street, Alexandria, VA. The museum is accessible from the King Street and Eisenhower Avenue Metro stations (Blue Line and Yellow Line). Admission is free.
Museum Info: (571) 272-0095
Hours: The museum and store are open to the public:
Monday through Friday 10 a.m. to 5 p.m.
Saturday 11 am to 3:00 p.m.
(closed on Sundays, and federal holidays)
---
READ ALSO:
Daily hotel room service or not — more complicated than you might think
---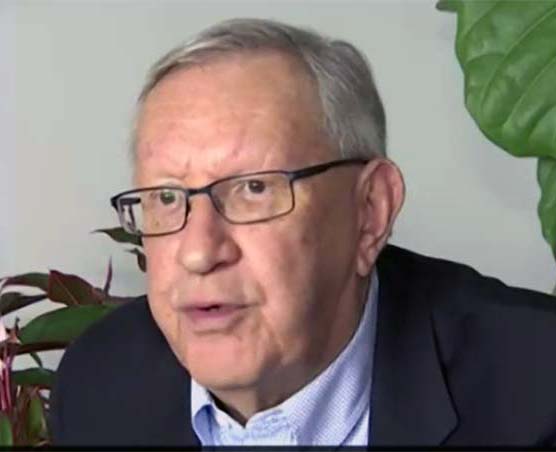 Charlie Leocha is the President of Travelers United. He has been working in Washington, DC, for the past 14 years with Congress, the Department of Transportation, and industry stakeholders on travel issues. He was the first consumer representative to the Advisory Committee for Aviation Consumer Protections appointed by the Secretary of Transportation from 2012 through 2018.