Who do you love? Vote in the Elliott.com travel survey.
Tell us who you love the most! Balloting is now open for Elliott's 12th annual Reader's Choice awards.
Please cast your vote for your favorite airline, car rental company, cruise line, hotel, ground transportation option, online travel agency, theme park, travel app, travel insurance company, travel site, vacation rental site and travel blog.
Here are 2014's winners.
CLICK HERE TO VOTE (You must be logged in with a Google account in order to vote.)
It may soon be easier to sneak your Airbnb guests past the doorman
As hotels continue to complain that airbnb is becoming more like hotels and less like middle class folk renting out rooms in their homes, airbnb is upping the ante. Moves being made by airbnb will eventually transform what has been known as the sharing economy into more of a straight room rental operation. Airbnb should be careful for what they are wishing. Hotel rules will change the "sharing" side of their operation.
…the idea is also intriguing because all that housing could attract the kind of customers Airbnb has yet to lure from hotels — the type more interested in an antiseptic stay than a quirky one. The kind of traveler who wants a doorman and a pool, not a bed at Brenda's studio in Brooklyn between her cross-stitch stuff. If the earliest homes available on Airbnb were more akin to a bed & breakfast, corporate-style studios and apartments — albeit with someone else's furniture inside — would look a lot more like hotels.
When Driving in France, Watch Out for Giant Snails
France has so many new roundabouts that calls are being made to turn them into art installations. In Lorignac, France, Jean-Luc Plé is becoming a roundabout artist extraordinaire of roundabout art.
The sculptor is benefiting from France's unrivaled love for the roundabout: the circular junctions that allow cars to rotate through intersections—merging traffic from different directions—so drivers don't have to stop and start. The country constructs between 600 and 800 roundabouts a year, Mr. Plé says, providing him with an ever-expanding canvas.
Authorities estimate the number of roundabouts has tripled in 20 years. In truth, they've stopped counting.
…
France isn't Europe's lone roundabout lover. The U.K.—home to the Roundabout Appreciation Society—invented the modern incarnation with a rule proponents say ensures fluidity and safety: Incoming traffic must yield to vehicles already on the circle.
Failure to quickly adopt that innovation left France behind the curve until a 1983 government decree enforcing U.K.-style courtesy sparked an explosion in roundabout building.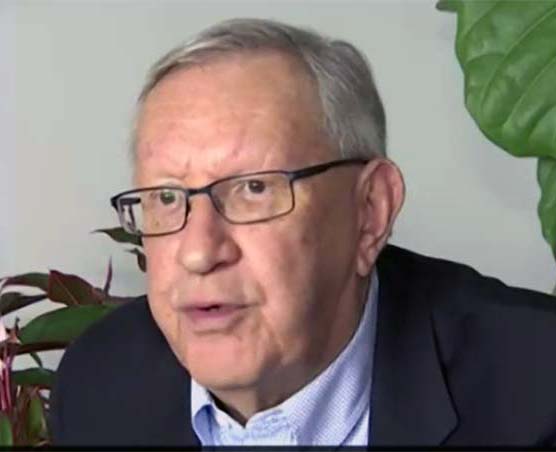 Charlie Leocha is the President of Travelers United. He has been working in Washington, DC, for the past 14 years with Congress, the Department of Transportation, and industry stakeholders on travel issues. He was the first consumer representative to the Advisory Committee for Aviation Consumer Protections appointed by the Secretary of Transportation from 2012 through 2018.