---
Small ships have started with pandemic cruise efforts again. Already passengers and crew are testing positive for COVID-19.
---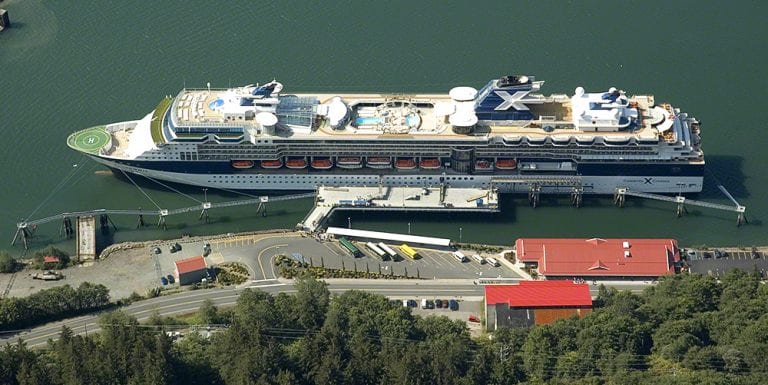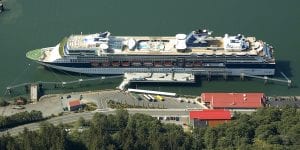 The question cruisers must ask today is, "Can I take a pandemic cruise without a sizeable risk to my health?"
I understand the attraction of taking a cruise. I enjoy many other aspects of cruising. Cruising permits me to go to places otherwise difficult to visit. I've been to Antarctica, the Galapagos and the Arctic. From location to location during my journey, I don't have to keep unpacking and packing my belongings. Each day I'll be able to enjoy quality food if shore food doesn't cut it and have a comfortable "hotel" room in which to sleep each night.
The bulk of the world's cruise fleets remain shuttered. However, some cruise lines have restarted with substantial upgrades of their ships and pandemic cruise protocols. Their changes will keep passengers safe. Let's take a look at one of the cruise lines that's restarted, UnCruise Adventures.
UnCruise Adventures has dramatically upgraded its health safety protocols and ships to prevent COVID-19 infections.
UnCruise Adventures is an American-owned small ship adventure cruise line. It was permitted to restart its operations because the CDC's "No-Sail Order" only applies to ships that carry 250 or more passengers. UnCruise's Wilderness Adventurer's capacity is 60 passengers.
UnCruise caps the number of passengers at below two-thirds capacity. As per State of Alaska requirements, they require all passengers to show proof of a negative COVID-19 PCR test within 72 hours of their departure for Alaska. The ship's crew are tested and quarantined on the ship for more than a month.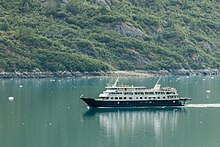 Each passenger must answer a pre-travel health questionnaire. Before boarding passengers and crew are checked for elevated temperatures and COVID-19 symptoms. Aboard the ship, passengers and crew are required to wear masks and social distance when in any public area of the ship. Hand sanitizer stations are located throughout the ship.
Shipboard cleaning is enhanced. All stateroom touchpoints including handles, doorknobs, switches, etc., are disinfected daily. UnCruise schedules public area sanitation four times daily. The ship employs disinfectant atomizer spraying in public areas. UnCruise sanitizes all gear and equipment used by passengers immediately after each use.
For dining, UnCruise eliminated buffets. They were replaced with a plated meal service. UnCruise changed alcoholic beverage service by keeping cocktails and hors d'oeuvres behind transmission barriers, passing them to guests individually.
The UnCruise Adventure ship Wilderness Adventure set sail on August 1. On August 4 the cruise ended with a positive test for COVID-19.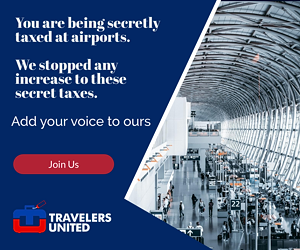 On August 1, with all the above health safety measures and more in place, UnCruise's Wilderness Adventure left on the first overnight sailing of a cruise ship in U.S. waters since the industry shutdown in the spring. By Tuesday, August 4, UnCruise was forced to end the cruise. Despite the safety measures, a passenger on the cruise tested positive for COVID-19.
The first ship to resume overnight cruising in U.S. waters became the first cruise ship since the shutdown to have a COVID-19 case on board, and the first ship to have to cancel its cruise and return to port.
The passenger, along with other passengers and crew, showed no symptoms. However, all passengers were required to stay in their cabins while the Wilderness Adventure returned to Juneau. There, UnCruise arranged with a hotel to quarantine everyone, as prescribed by their Alaska-approved COVID-19 contingency plan.
Unfortunately, this isn't the only recent incident.
Already this month, passengers and/or crew have tested positive for COVID-19, ending two other cruises.
This month, the Hurtigruten MS Roald Amundsen had 36 crew members and four passengers test positive for COVID-19. Hurtiguten's CEO Daniel Skjeldam said in a statement, "A preliminary evaluation shows that there has been a failure in several of our internal procedures." In other words, the "human factor" foiled all their protocols and upgrades. Since that outbreak, the Norwegian government halted all new cruise traffic for 14 days to reevaluate cruising and make changes.
A 22-year-old American tested positive for COVID-19 on the MS Paul Gauguin in the South Pacific just three days into its first sailing with international passengers. The 148 passengers on the ship were confined to their cabins. All will go into quarantine in Tahiti. In addition, AIDA Cruises said that 10 crew members tested positive while isolated on board two ships before they were scheduled to set sail.
Cruise passengers are often in close quarters for significant periods of time with many other cruisers than travelers in planes, trains, buses, restaurants and hotels. COVID infection is dependent on both the time people are near infected people and how close they are to them. Ventilation can make a difference, too. In addition, the "human factor" is critical. People have to pay attention to their responsibility to ensure safety measures can work and make a difference.
Norwegian Cruise Line CEO Frank Del Rio said he was "astonished" that people are still booking cruises.
Frank Del Rio said he was "astonished" that people are still booking cruises. I am too, unless all these people are booking cruises because they believe the world will have an effective, widely used COVID-19 vaccine by the time their booked cruise leaves its port of embarkation. It's become clear that despite the elaborate precautions and serious safety measures, it's going to be almost impossible for passengers to remain safe on cruise ships, of any size, during the pandemic.
---
READ ALSO:
Extra time before a cruise is the best insurance
Is there a future for cruising after the coronavirus?
---
(Image: Celebrity Summit docked at Juneau, Alaska – Copyright © 2019 NSL Photography. All Rights Reserved.) Other photos courtesy of Wikicommons.
After many years working in corporate America as a chemical engineer, executive and eventually CFO of a multinational manufacturer, Ned founded a tech consulting company and later restarted NSL Photography, his photography business. Before entering the corporate world, Ned worked as a Public Health Engineer for the Philadelphia Department of Public Health. As a well known corporate, travel and wildlife photographer, Ned travels the world writing about travel and photography, as well as running photography workshops, seminars and photowalks. Visit Ned's Photography Blog and Galleries.