---
Airport COVID testing avoids a two-week quarantine
---
International airports lead the way. Vienna has airport COVID testing for passengers. Hong Kong operates disinfecting stations and UV robots. Many of us are seeing the future of airports. Change starting overseas in Asia and Europe eventually finds its way here to the US.
Austria performs airport COVID testing
Austria's Vienna Airport tests passengers for COVID-19. Yes, it costs money. Consequently, it will allow incoming passengers to bypass the two-week quarantine period. Each test takes about three to six hours to complete and will cost about US$220. To some, that may sound expensive. But when a traveler has spent at least a thousand dollars and a day to get to Austria, it is worth it to be able to enjoy one's vacation immediately.
Austria requires incoming travelers to be certified free from COVID-19. Incoming passengers need test certification of being free from COVID-19 conducted within four days. The airport COVID testing allows travelers to enter without quarantine.
Emirates Airlines is doing airport COVID testing of outgoing passengers
Emirates Airlines provides blood tests that can detect COVID-19 within 10 minutes. This is about as fast as testing gets today. These rapid blood tests take place in the terminal prior to take-off. They are being tested for passengers traveling to any destination that requires tests to enter the country.
The tests are administered by the Dubai Health Authority. They provide results in 10 minutes.
"The testing process has gone smoothly… We are working on plans to scale up testing capabilities in the future and extend it to other flights. This will enable us to conduct on-site tests and provide immediate confirmation for Emirates passengers travelling to countries that require COVID-19 test certificates," Adel Al Redha, the chief operating officer for Emirates, said in a statement. "The health and safety of staff and passengers at the airport remain of paramount importance."
Quartz reports, "These tests do not diagnose a current Covid-19 infection. Instead, they check for antibodies, which can reveal whether the person has been exposed to the virus and developed antibodies against it."
Hong Kong has airport COVID disinfecting stations and cleaning robots
The first disinfecting stations operate in Hong Kong Airport. Imagine walking into a cabin being sprayed with a mist and then wandering out. Hospitals have had clean, non-toxic disinfectants like this for years. I have seen videos of international hospital personnel spraying the disinfectants as patients lay in bed.
Hong Kong is the world's first airport where "CLeanTech", a full-body disinfection channel facility, is in operation. Persons using the facility will first have a temperature check. Then they enter an enclosed channel for the 40-second disinfection and sanitizing procedures.

The interior surface of the channel is equipped with antimicrobial coating. It can remotely kill virus and bacteria on human bodies and clothing by using the technologies of photocatalyst and "nano needles". Sanitizing spray is also applied for instant disinfection. The cabin is kept under negative pressure. This prevents cross-contamination between the outside and inside environment. Currently, the facility is designated only for use by staff who take part in public health and quarantine duties at the airport in relation to arriving passengers…
Robots are deployed to keep bathrooms virus free
Autonomous cleaning robots are also deployed to ensure thorough disinfection of public areas and passenger facilities in Hong Kong. An Intelligent Sterilization Robot uses an ultraviolet light sterilizer and air sterilizer. It is deployed round-the-clock in public toilets and key operating areas in the terminal building. The robot moves autonomously and sterilizes up to 99.99 percent of bacteria in its vicinity, including both the air and object surfaces, in just 10 minutes.
---
READ ALSO IN TRAVELERS UNITED BLOG:
Will there be a big change to airline sick passenger rules?
8 things I never thought I'd miss about travel
---
Heathrow is planning to start similar airport COVID testing as offered in Vienna
Heathrow Airport soon will provide similar testing as Vienna Airport. The United Kingdom enforces a 14-day quarantine period. The airport and the companies providing the tests are negotiating with the government. However, they expect that the airport COVID testing will allow those who test negative to enter and travel in the United Kingdom without waiting for two weeks.
On the other hand, US airports will have to wait several months before testing can begin at airports. Plus, until the end of June, the US is not allowing any foreign nationals to enter the country. At the same time, Europe is beginning to open for the tourism business.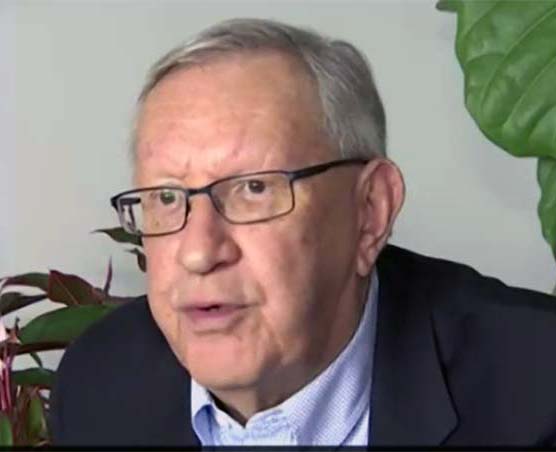 Charlie Leocha is the President of Travelers United. He has been working in Washington, DC, for the past 12 years with Congress, the Department of Transportation, and industry stakeholders on travel issues. He was the first consumer representative to the Advisory Committee for Aviation Consumer Protections appointed by the Secretary of Transportation from 2012 through 2018.