---
Will the pandemic slow down the disappearance of tiny toiletries in hotels?
---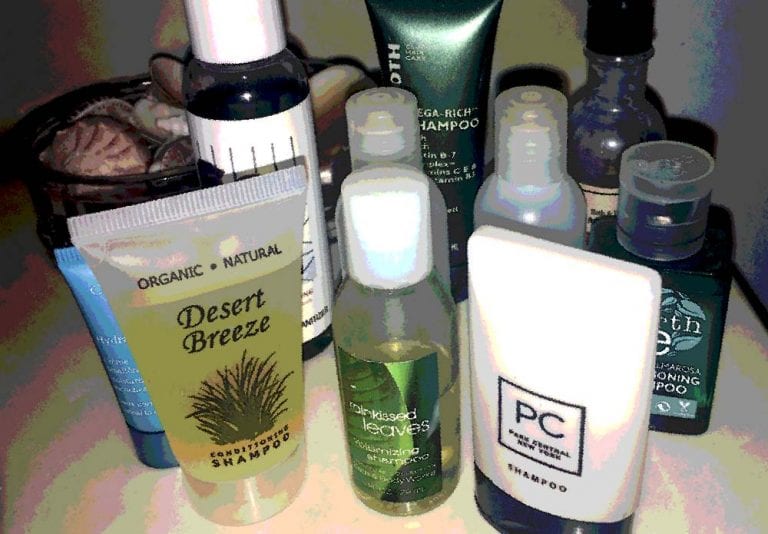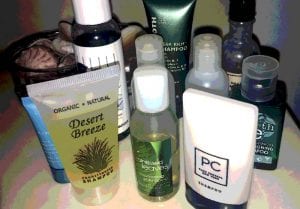 I admit it. While I support environmental measures, I've always had a soft spot for hotel tiny toiletries.
Maybe it started with my grandparents. They adorned their main bathroom with dozens of little unused, beautifully wrapped and nice smelling soaps they picked up at hotels during their world travels.
But the little bottles and other packaged toiletries, when you actually use them, can also be a way to remember a trip, long after returning home. In my case, I've been partial to lotion, bath gels, and bubble bath. Most deluxe hotel chains partner with very good brands. Many properties have their own specially-made products. Sometimes these tiny toiletries are branded with the name of the specific hotel.
There are many reasons why staying in a top hotel can be such a treat. Great beds (and someone to make them for you), fluffy towels, and room service are just a few, while some travelers never use anything but their own shampoos, lotions, and soaps. Many of us love to try the new brands a hotel offers — often brands we might never splurge on at home.
Marriott planned to replace tiny toiletries with wall-mounted plastic bottles by December 2020
Before the pandemic, hotels had not given up on offering these pampering treats to guests, but increasingly, they were moving to reusable refillable containers. Marriott, the world's largest hotel chain had promised to eliminate single-use plastic bottles. Marriott owns Sheraton, Ritz Carlton, Luxury Collection, and some others. They planned to replace the tiny toiletries of shampoo, conditioner, and bath gel worldwide by December 2020. Marriott planned to just use larger bottles or wall-mounted dispensers, depending on the hotel.
---
READ ALSO:
Dear Secretary Buttigieg, you should implement passed laws now
Where have the little, unspoken hotel amenities gone?
---
Other chains planned to follow Marriott's example — but the pandemic intervened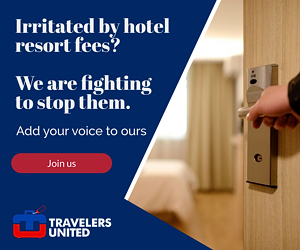 Intercontinental Hotel Group (IHG), which also owns Kimpton hotels, among others, planned to do the same by the end of 2021. Four Seasons, at least to my knowledge, had made no such announcement, but I have to figure they were talking about the idea.
Now, no hotel has publicly announced a change in plans. But you have to assume changes in the post-pandemic world. The idea of shared bottles and dispensers of anything will be questioned. Even when most travelers are vaccinated, having shared toiletries will be a lot less appealing, even if the COVID-19 virus proves unlikely to be transferred by sharing shampoo.
Plus, from a hotel worker's standpoint, refilling the bottles is one more touchpoint that both they and guests might prefer to avoid.
After the plummeting hotel occupancy rates, there may be a surplus of tiny toiletries
The issue of replacing tiny toiletries might not even come up for awhile. Hotels may have small supply stashes of individual bottles. It's unlikely they came close to going through them when travel dropped off so precipitously in March 2020 (although it's possible that as Europe opened up for parts of 2020, some of their excess supplies got used up then).
In the long run, from an environmental standpoint, a move from individual plastic bottles makes sense. Although I do wonder if hotels will now look more seriously at paper or other individual packing alternatives for these tiny toiletries.
In the meantime, like no doubt many other Americans, I've found some of the little bottles in the back of drawers. These bring back many nice memories. At times it's been the closest I've felt to the days of normal travel.
Janice Hough is a California-based travel agent a travel blogger and a part-time comedy writer. A frequent flier herself, she's been doing battle with airlines, hotels, and other travel companies for over three decades. Besides writing for Travelers United, Janice has a humor blog at Leftcoastsportsbabe.com (Warning, the political and sports humor therein does not represent the views of anyone but herself.)