---
Hotel resort fees were created to deceive consumers 
---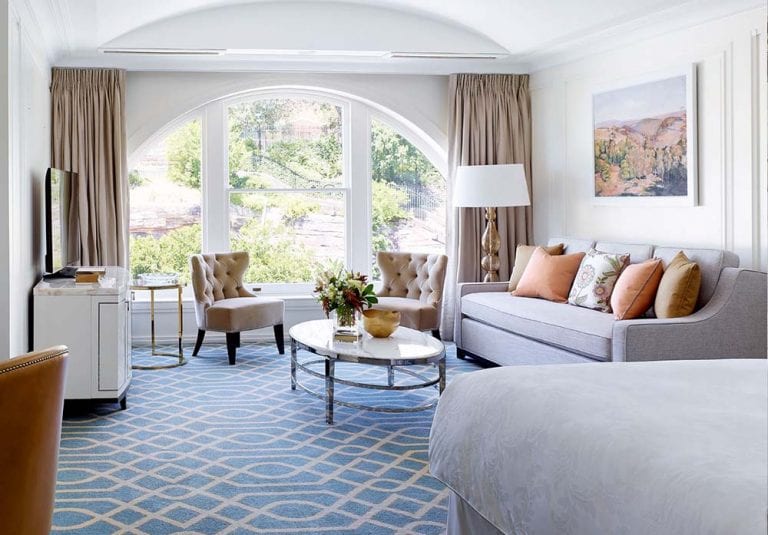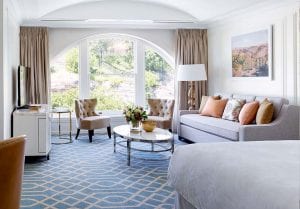 Few travel fees are as resented as mandatory hotel fees, also known as resort fees. Starting in about 1998, these hated fees were created by a group of hotels in Las Vegas in order to allow room rates at some hotels to appear less expensive than those of competitors. These fees were created specifically with the intention to deceive customers.
Other hotel chains fought the advertising of misleading fees but lost the battles because consumers gravitated towards the lowest advertised room rates. Eventually, almost all hotels in Las Vegas succumbed to the resort fee malaise. This program of false advertising has spread to about 10 percent of all US hotels and to some international properties.
A battle against deceptive pricing can take many forms — legislative, regulatory, and judicial. Sometimes all three.
Deceiving hotel customers is a regular part of many hotel marketing plans. The deception is in the form of hidden resort fees that were initially revealed and charged upon checkout from properties. But these efforts also need persistence and advocates who understand the issues and the government processes.
Businesses understand the importance of lobbying to shape laws passed by Congress and regulations enacted by executive departments. Hence, there are scores of lobbying firms in Washington, DC. Consumers, on the other hand, have very limited influence in the creation of the laws and regulations that control our lives. We are lucky that there are small groups of advocates who keep consumer issues front and center during the legislative and regulatory processes.
The first concerted efforts to roll back the deceptive use of Resort Fees by hotels was led by Business Travel Coalition, an independent consumer advocate, Ed Perkins, and Travelers United with an August 12, 2012, letter to the Chairman of the FTC.
FTC's studies started years ago but no regulatory actions were taken to require hotels to stop resort fees
Seven years ago, the efforts of that first group of consumer advocates resulted in the first concrete action by the Federal Trade Commission (FTC). The FTC took action and sent a letter to 34 hotels and 11 online travel agencies warning them that this may not be lawful.
The FTC letter did little to change the system of what consumers called false advertising. Though hotel properties did start to disclose these fees in various ways, the advertised hotel room rates never included mandatory hotel fees.
After the FTC letter was sent to the hotel chains and online travel agencies, Travelers United met repeatedly with the FTC Bureau of Consumer Protections. They met with the Director, the Division of Advertising Practices, the Bureau of Economics, and more. Still, nothing happened in terms of enforcement. The Bureau of Economics filed an Economic Analysis of Hotel Resort Fees in January, 2017, just before the inauguration of President Trump.
The FTC did nothing to stop the false and misleading advertising. Every hotel group and all remaining online travel agencies advertised hotels with only partial prices and still do.
So far, hotels have ignored the FTC efforts at voluntary curbing of mandatory fees
This embedded system of false advertising and drip pricing in FTC terminology still continues. Other organizations have begun to take open and concerted actions against this misleading practice. Consumer Reports Advocacy (CR) has recently, urged the Federal Trade Commission to take tougher action to stop hotels from charging resort fees that aren't disclosed in the price they advertise for hotel rooms. CR notes that many hotels continue to use deceptive pricing in their advertisements.
READ ALSO: How the watchdog FTC allows false hotel advertising
So far, legislative efforts to eliminate hidden hotel fees have failed
In 2016, Travelers United worked with Sen. McCaskill's office to introduce a bill in the US Senate. The advocacy group also worked with House members. They succeeded in having a letter signed by 10 Representatives sent to the FTC urging it to, "revive its review and utilize the agency's authority to determine that mandatory hotel resort fees are a deceptive and unfair trade practice as prohibited by Section 5 of the Federal Trade Commission Act."
The Senate bill did not get passed and the House letter was ignored by the FTC.
Travelers United and National Consumers League (NCL) presented the judicial case for change to the National Association of Attorneys General (NAAG)
Working closely with the NAAG Consumer Protection Committee, Travelers United and NCL presented a December 2015 webinar. All 50 state Attorneys General (AG) offices and the Office of AG from the District of Columbia viewed the presentation. The webinar made a judicial case for truth in advertising.
Following that webinar, several AGs served subpoenas on hotel chains and online travel agencies. In June, 2016, NAAG required them to submit data on their collection of mandatory hotel fees. A year later, on June 6, 2017, the DC AG filed a Petition for Enforcement of the Attorney General's Subpoena to Marriott International, Inc., after Marriott balked at providing the required data.
ALSO ON TRAVELERS UNITED: UPDATE: Is this the beginning of the end for hotel resort fees?
In recent months, the District of Columbia AG and the Nebraska AG (both members of the NAAG Consumer Protection Committee) have filed lawsuits against Marriot International and Hilton Hotels. For the first time, real legal action has been taken against the hotel practice of deceptive mandatory hotel fees. The case is clear and consumers can expect to see these hated fees included in the advertised room rates in the not-too-distant future. Truth in advertising has always been our goal.
Travelers United has also filed suit against MGM Resorts International. We have won standing before the DC courts. This is the first consumer lawsuit that has developed standing to sue major hotel establishments.
The work to eliminate deceptive mandatory hotel fees continues beyond the current lawsuits 
Travelers United is at work with Congress, putting together a bipartisan bill in both the House of Representatives and in the Senate. It will be a new legislative attempt at stopping this kind of false advertising.
The bipartisan legislation will put additional pressure on hotels to settle the DC and Nebraska lawsuits and begin the process of returning hotels to truth in advertising.
Online travel agents are now beginning to speak about charging commissions on resort fees rather than allowing the fees to remain hidden until the end of the booking process. Booking.com is already working to this end and Expedia is studying the hotel resort fee efforts.
A recent Consumer Reports survey shows consumer harm
A nationally representative survey of over 2,000 US adults conducted by Consumer Reports demonstrates the confusion and frustration caused by mandatory hotel fees. In that survey, 34 percent of people who have received a hotel bill in the past two years said they encountered a hidden or surprise fee on that bill, and more than half said that those hotel fees had caused them to go over budget.
Consistent judicial, regulatory, and legislative consumer advocacy will work to change the system and ensure that Americans can enjoy basic truth in advertising. And, as with any effort to change or make laws and regulations in Washington, DC, consumers need to have patience and faith in their advocates.
Donations and joining our Travelers United Plus program also helps enormously.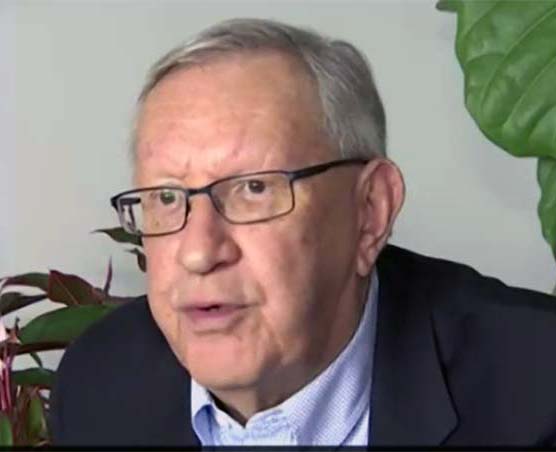 Charlie Leocha is the President of Travelers United. He has been working in Washington, DC, for the past 14 years with Congress, the Department of Transportation, and industry stakeholders on travel issues. He was the first consumer representative to the Advisory Committee for Aviation Consumer Protections appointed by the Secretary of Transportation from 2012 through 2018.