---
A report shows a new leisure/business travel paradigm struggling to regain traction after the COVID-19 pandemic
---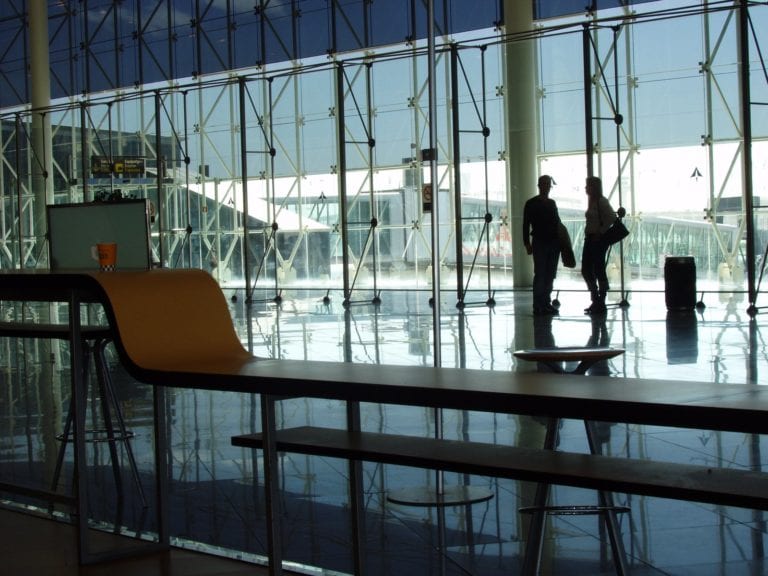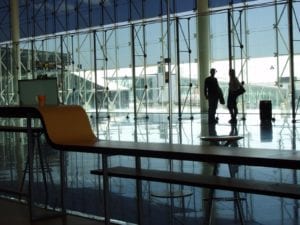 In a 2020 report, McKinsey and Skift Research assess the current traveler experience and find mixed signals. While surveys and customer satisfaction rating analyses show many travelers are satisfied with their experiences — some, surprisingly, more so than before COVID-19 — a deeper look at the data reveals troubling undercurrents.
This post was written for the most part by a team of analysts. Travelers United is presenting the salient points of the new leisure/business travel reality here. Customer experience (CX) is the kingpin when it comes to the return of travel. This is true of both business and leisure travel.
Despite high satisfaction ratings noted this summer, negative sentiment is on the rise. Furthermore, operational capacity is strained, staffing challenges are widespread, airline complaints are up, rental cars are hard to come by, and hotel amenities and services remain substantially pared down.
Given the seeming contradiction between performance and satisfaction, the true situation may simply be that leisure travelers are happy to be on the road again after a year of being stuck at home. As travel volumes increase and business travelers return, there is potential for a wave of customer dissatisfaction — at a time when loyalty is up for grabs.
Will travel players manage to reboot customer experience before travelers' "honeymoon phase" comes to an end? Or will thinning customer patience shock the system?
Will passengers put up with lower service standards under the guise of "safety"?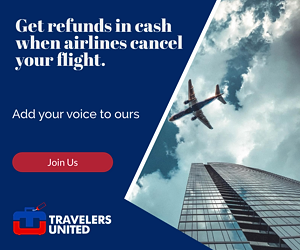 The customer experience has been colored by the return of leisure travelers. Even with long lines at check-in and going through TSA lines, leisure travelers are a forgiving lot. Many have been kept from traveling and they are willing to put up with lower service standards. However, the next wave of improvement in travel will come with the return of business travel. That is the new leisure/business travel reality.
Here, lower service standards are less appealing. Business travelers expect certain levels of service. Some studies have shown that as many as 75 percent of travelers have tried different hotels, airlines, and travel brands during the return-to-travel phase. This willingness to experiment with providers means a lot when a loyalty program system such as found in travel is up for grabs.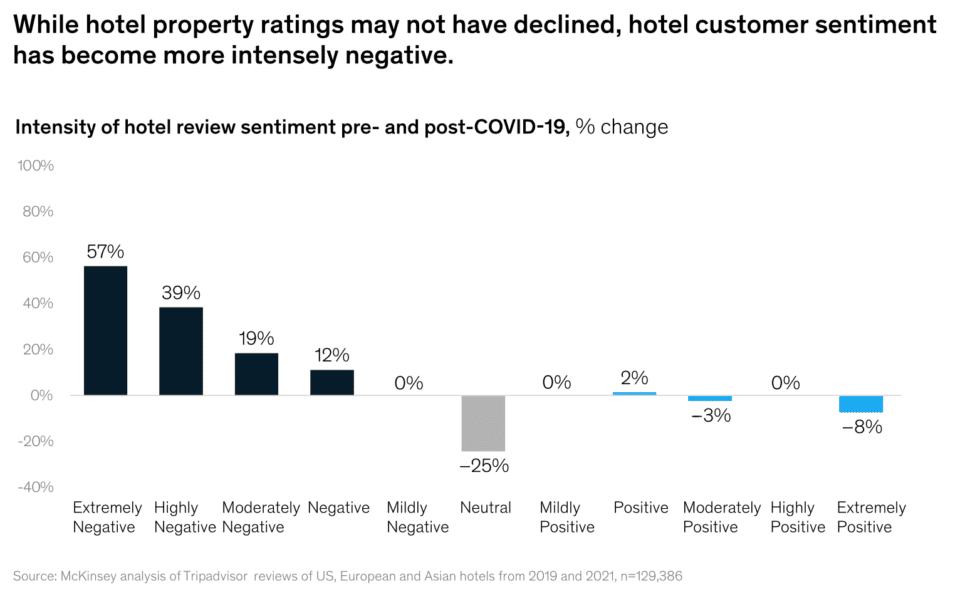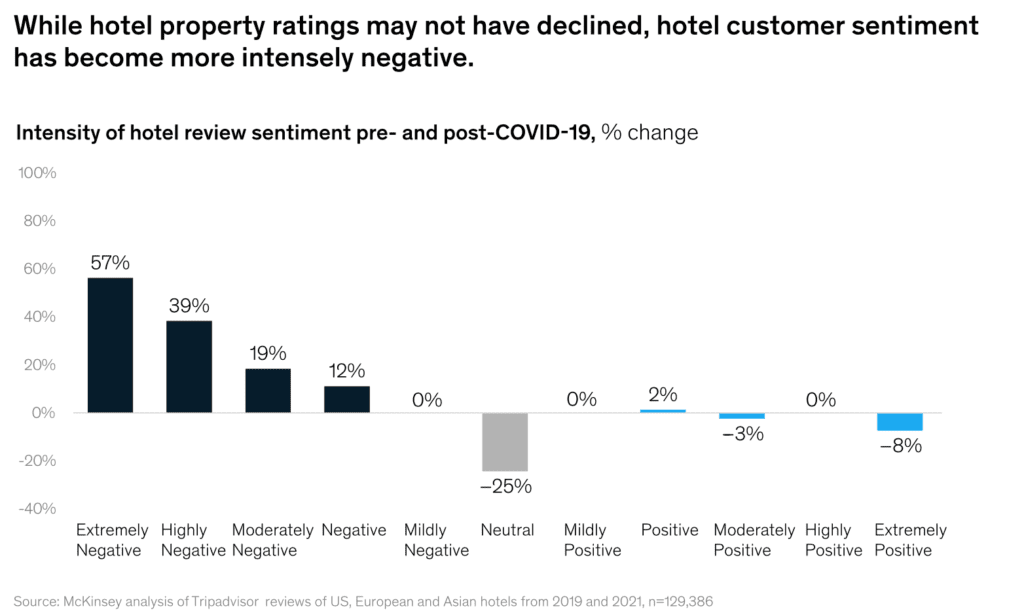 Our pandemic procedures are starting to blur the lines between leisure and business travel
The McKinsey/Skift analyses showed the working-from-anywhere trend could permanently blur the lines between leisure and business travel. Digital nomads and "bleisure" travel predate COVID-19. However, the pandemic and the rise of remote work seem to accelerate growth of these travel segments. Players across the travel value chain — including destinations, corporate travel managers and hotels — need to think through key implications.
Much of international travel is still shut down. It will only be beginning to return as the Europe/American travel returns at the end of the year. And, the rise in new variants of the coronavirus portends a slower return of travel for every level of travel. Plus, the political nature of today's vaccination protocols has only added to uncertainty.

---
Download the full McKinsey/Skift report, The travel industry turned upside down: Insights, analysis, and actions for travel executives (PDF–6.4 MB).
---
READ ALSO: The CDC's strong hand to stop a contagious COVID traveler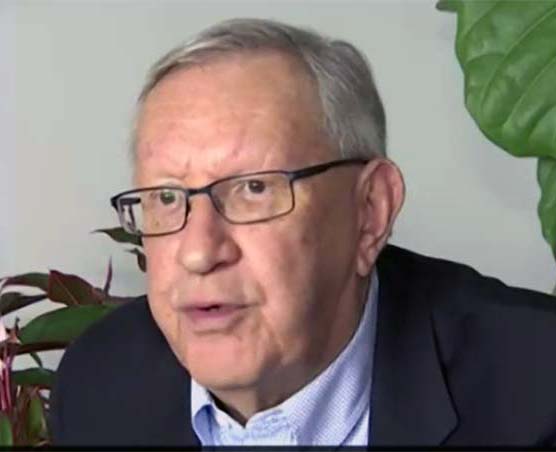 Charlie Leocha is the President of Travelers United. He has been working in Washington, DC, for the past 14 years with Congress, the Department of Transportation, and industry stakeholders on travel issues. He was the first consumer representative to the Advisory Committee for Aviation Consumer Protections appointed by the Secretary of Transportation from 2012 through 2018.