---
Many nations have reopened their borders to fully vaccinated Americans and to a few unvaccinated Americans. 
---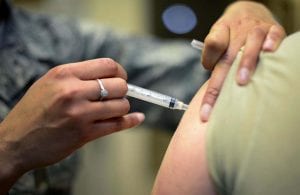 Many countries have reopened to travel by fully vaccinated Americans and some to unvaccinated Americans. Some nations require travelers to be tested for COVID, whether or not they're vaccinated. A few nations have imposed vaccination expiration limits, designating those vaccinated too long ago as unvaccinated. Many nations require that U.S. citizens' passports can't expire for as long as six months after they've entered their country. All U.S. citizens returning home by air must test negative for COVID.
If U.S. citizens slip-up on just one rule or regulation, their international trip may end before it starts or become significantly delayed and much more expensive. In addition, as the world works to end the pandemic, each nation's travel rules may change at any time.
National COVID policies seem to change almost daily as countries reevaluate their COVID problems and update regulations to combat them.
Every nation continues to struggle with COVID-19, so they're constantly reevaluating and updating their COVID policies and protocols to protect their citizens' health. The rules for travelers seem to change somewhere almost every day, making international travel these days uncertain at best, even for fully vaccinated travelers. International COVID requirements are especially difficult and often more expensive for those who aren't vaccinated.
I won't try to list the pandemic rules for every country open to Americans today. It would be a futile gesture, as by next week it will likely be out of date. Instead, let's look at what travelers must research and prepare for in order to travel internationally.
Every American returning to the U.S. by air, vaccinated or not, must test negative for COVID to fly home.
When any American returns to the U.S. by air, vaccinated or not, they are required to test negative from a viral COVID test within 3 days of their departure for the U.S., or they won't be able to board their flight home. It's a good idea for Americans to bring an approved test kit from home for their trip.
More than 50 countries have opened their borders to fully vaccinated Americans as of today. Fully vaccinated means you're at least two weeks from your final dose of a two- or one-dose vaccination regimen. If you don't meet that requirement, when you arrive at your destination you will be considered unvaccinated. Many of those countries are closed to unvaccinated Americans.
Be aware that even if you're vaccinated, many countries require you to be tested for COVID before your arrival, typically within 72 hours of your departure and/or require testing upon arrival, with a quarantine until a negative test result is determined. That can mean up to two days for PCR COVID testing. Bermuda, for example, also requires additional COVID tests during your visit.
Countries that permit unvaccinated Americans to visit require each to be tested for COVID and many require significant quarantine periods.
For countries that allow unvaccinated Americans, count on being tested for COVID and many countries will also require some days of quarantine even if you test negative. Austria, for example, requires at least 10 days of quarantine for unvaccinated travelers. Some countries require additional tests during the quarantine. The rules for unvaccinated Americans who have recovered from COVID are highly diverse and require a careful review to fulfill them.
If you're traveling with children under 12, there are a wide variety of exceptions for them, but often they will need to be tested for COVID-19 to enter and stay in a foreign country.
Some countries are placing vaccination expiration dates to consider travelers fully vaccinated because scientists have explained that vaccination immunity wanes over time. That's why some nations have authorized booster vaccinations and others are considering them. Austria, for example, doesn't recognize travelers as fully vaccinated after 360 days since their final vaccine dose. The Czech Republic set their limit to 180 days. It's likely that more nations will set vaccination expiration dates. Countries haven't yet said how they'll handle booster vaccinations.
Every international traveler must check what COVID tests their destinations permit them to use to fulfill their COVID test requirements.
International travelers must determine what tests are valid for their destinations. Requirements vary considerably from country to country. The choices are many, but the countries have specific limitations, particularly for PCR versus Antigen tests and home tests versus tests performed by medical professionals.
In addition to COVID restrictions, U.S. international travelers need to continue to cope with passport and visa requirements. I know a fully vaccinated man who was going to a destination wedding in Saint Kitts. He knew his passport wouldn't expire until he returned to the U.S. He got a negative PCR test result for his flight to St. Kitts, but wasn't allowed to board it. Saint Kitts and Nevis require your passport has six months of validity when you enter the Federation. His had 15 days left.
U.S. travelers can find out each nation's passport and visa requirements on the U.S. State Department website, but not their COVID requirements. That's reliably available only at each nation's website.
U.S. travelers can use the U.S. State Department website's Country Information pages to determine their destinations' visa and passport requirements, but not their COVID regulations. The easiest way to determine that is to visit each destination nation's website.
International travel requires more planning than ever. U.S. travelers must find out if a nation is open to them and determine what COVID and other rules they must follow. They must also understand U.S. requirements for returning home. Then they must take the necessary steps to fulfill the requirements. In addition, I strongly suggest that all U.S. citizens traveling internationally obtain full travel insurance to cover any COVID travel, test, quarantine and medical treatment expenses that becoming infected with COVID may cause. Those costs could be extremely expensive.
After many years working in corporate America as a chemical engineer, executive and eventually CFO of a multinational manufacturer, Ned founded a tech consulting company and later restarted NSL Photography, his photography business. Before entering the corporate world, Ned worked as a Public Health Engineer for the Philadelphia Department of Public Health. As a well known corporate, travel and wildlife photographer, Ned travels the world writing about travel and photography, as well as running photography workshops, seminars and photowalks. Visit Ned's Photography Blog and Galleries.