---
Rental car prices are soaring
---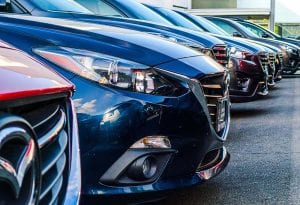 It's not a secret to anyone in the travel industry that car rental prices have been going straight up.
Before the pandemic hit, an increasing number of travelers had gone without car rentals in favor of public transit and/or ride-sharing services like Uber and Lyft. Now, however, even the relatively few clients I've booked in the past year who weren't visiting families were opting for their own rental cars.
Hawaii has little public transportation. People rent cars to get around.
Hawaii has always been a destination where people want to drive and explore. In addition, the islands have almost no transit infrastructure, and rideshare services have been limited.
Earlier this year, I booked several trips for spring and summer to the islands. I noticed prices seeming somewhat higher. Then in mid-March, a client emailed me in desperation over her sister not being able to find a car in Maui for under $100 a day. Due to a special discount our travel agency had with National, I was able to find a car for about $425 a week, plus tax, and she was thrilled.
Since then, I've been able to use our agency contracts to make other bookings, all pricey by historical standards but still under $100 a day.
Today, $100 and more a day for rental cars is normal at the last minute.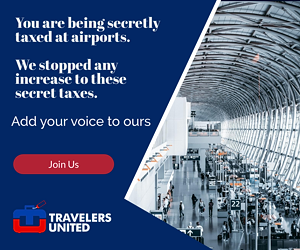 Another referred client was looking for possibly an additional condominium rental. I couldn't find the condo. But they casually mentioned not having rental cars for early July for her extended family. I volunteered to help. Oops.
Forget $425 a week. Forget National having any cars at all. They were 100 percent sold out. Other companies started in the $700-800 a week range, plus tax. After working for a couple hours on a Saturday I grabbed a few of those reservations.
The next day, Sunday, the same cars were closer to $1,000 a week — if they're available at all. Small SUVs, their original request, are more like $1,200-$1,400 a week plus tax.
Now, just a few days later, the cars are even $100-200 more than Sunday.
It appears that rental cars for $100 a day are the norm. And, not only in Hawaii.
I looked for reservations into the fall. Prices appeared high but back in the $100 a day range. Plus, there were some contracted deals still available.
It's not just Hawaii, however. A client contemplating a Montana vacation asked me in July to check into flights and a car for her and her son. This time there was no problem with expensive cars. There are just no cars, period. More than three months in advance there are rental car shortages.
---
READ ALSO:
How Travelers United plus membership provides cybersecurity
4 little airline jargon words that have important meanings
---
Long lines for expensive cars are found in Florida, California, Hawaii, and more.
Another story is that the time waiting in lines to pick up cars at airports is in some cases interminable. This is particularly true for those without frequent renter numbers like Hertz Number One Club or Avis Wizard.
Frequent travelers tell more than the occasional horror story about a long pickup line. Almost everyone I know has a story of a car not being available upon arrival, or the only car being something they didn't want. In the past, when something like that has happened to me, I was just able to go to a different company and rent. This problem is more widespread these days.
(I'm aware there are companies doing a car share model similar to Airbnb, but especially during COVID-19, my client was more than hesitant. And quite frankly, as a travel agent, I will not book anything I don't think I can't back up. The three major rental car companies can have issues, but they also have customer service departments, roadside assistance, and alternate vehicles in case of mechanical or other problems.)

Why are there such rental car shortages?
Now, there are all kinds of reasons why things are as difficult as they are in the rental car business. Companies had sold cars for cash to stay afloat. There's a supply shortage on new cars to buy, etc. Eventually, the supply-demand problem should sort out. And as mentioned, in some cases travel agent contracts can mitigate some of the rate hikes.
But in the short run, many travelers remain nervous about the whole concept of travel. I wonder. Will worries about a car, either rental car shortages or soaring cost, be the factor that makes many people say, "Okay, we'll just stay home and wait a while?"
I sure hope it doesn't come to that. Stopping travel's growth as it is just getting started would be a shame.
Janice Hough is a California-based travel agent a travel blogger and a part-time comedy writer. A frequent flier herself, she's been doing battle with airlines, hotels, and other travel companies for over three decades. Besides writing for Travelers United, Janice has a humor blog at Leftcoastsportsbabe.com (Warning, the political and sports humor therein does not represent the views of anyone but herself.)