---
The State Department has essentially banned Americans from traveling to 137 countries. The ban doesn't seem to follow a commonsense approach.
---
Last week, the State Department updated the international COVID travel ban. It now covers 137 countries. The update was made because the "COVID-19 pandemic continues to pose risks to travelers."
The State Department warns Americans to not travel to about 80 percent of the world. Effectively, it creates an American international COVID travel ban.
The travel advisories take multiple COVID-19 factors into account. However, I believe blanketing the world with an international COVID travel ban is overdone.
The State Department international travel ban effectively includes more than 137 countries.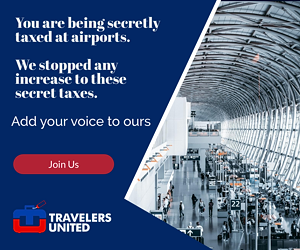 The ban actually reaches more than 137 countries, as there are also numerous countries designated with a "Level 3: Reconsider Travel" advisory. Those countries include China, Iceland, Japan, Taiwan, Australia, New Zealand, etc. Add "Level 3" and "Level 4" countries together. The State Department creates an almost total international COVID travel ban for all Americans.
Let's examine two primary issues with the State Department's international COVID travel ban.
All international air travelers to the US, including citizens, must test negative for COVID-19 within three days of departure.
COVID-19 testing for Americans prior to returning to the US is a critical issue. All international air travelers arriving in the US, including American citizens two years of age and older, must test negative for COVID-19 no more than three days before departing for the US. Travelers must provide documentation of their negative test result before boarding their flight to the US. Those who have recently recovered from the virus must provide documentation of their recovery and that they are cleared to travel. The testing should be included in the State Department's advice to travelers, but in my opinion, should not be a travel ban concern.
Testing for COVID three days prior to their return to the US ignores the benefits of vaccination. However, testing shouldn't hold travelers back from international travel. COVID testing can be prearranged at their destination prior to leaving the US.
The most important issue the State Department considered before telling Americans "Do Not Travel" to an international destination is the COVID-19 situation at the destination.
The US government doesn't want its citizens to contract the virus or its variants while abroad. In some parts of the world, it can be hard for an American to obtain quality care. Plus, the care abroad could be extremely expensive. Domestic health insurance might not cover an American with COVID-19 outside the US. Additionally, the US government fears travelers bringing the virus or variants to our country.
The international COVID travel ban doesn't differentiate between vaccinated and unvaccinated American travelers.
Those are legitimate issues. The State Department doesn't differentiate between vaccinated and unvaccinated Americans. That's a major problem, since fully vaccinated Americans are highly unlikely to contract or transmit COVID-19.
IIn March, the CDC (Centers for Disease Control and Prevention) issued initial advice for fully vaccinated Americans. It stated, "You should still delay domestic and international travel." This defies commonsense.
Dr. Rochelle Walensky, CDC director, explained the advice, stating,
"Every time there's a surge in travel, we have a surge in cases in this country. We are really trying to restrain travel at this current period of time, and we're hopeful that our next set of guidance will have more science around what vaccinated people can do."
The CDC got it wrong when they interpreted the data from the virus spikes during the holidays. They read the data to show travel caused the infections. In actuality, the infections came from the gatherings of family and friends during the holidays. The travel to get there did not factor primarily.
Dr. Leana Wen, Visiting Professor of Health Policy and Management at the George Washington University and public health expert, was asked about the CDC's initial advice. She said, "I think that fully vaccinated people should feel free to travel to see their families, but of course please take every precaution during the travel."
The CDC says that if you're fully vaccinated you are free to travel.
Later, the CDC gave the go-ahead for fully vaccinated Americans to travel. Today, the CDC strangely requires testing even for the fully vaccinated. That advice certainly seems to be contrary to the State Department advisories, despite their assertion they've based them on the CDC's science-based advice. The State Department's international travel ban's scope is far too broad. It doesn't differentiate between vaccinated and unvaccinated Americans.
Those not fully vaccinated should follow the State Department's advisory and stay home. If you're fully vaccinated, go ahead and start making reservations for an international trip. Before departing, however, be sure your US passport has enough time left before its expiration to meet your destination's requirements. Also, make sure you can get COVID tested before coming home and that you have all the other documentation you need.
---
READ ALSO:
JetBlue A220, Layovers vs. Non-stop, CNN airport TV, Mask mandate poll
Why isn't there a "best hotel" in town for me?
---
After many years working in corporate America as a chemical engineer, executive and eventually CFO of a multinational manufacturer, Ned founded a tech consulting company and later restarted NSL Photography, his photography business. Before entering the corporate world, Ned worked as a Public Health Engineer for the Philadelphia Department of Public Health. As a well known corporate, travel and wildlife photographer, Ned travels the world writing about travel and photography, as well as running photography workshops, seminars and photowalks. Visit Ned's Photography Blog and Galleries.