---
Finally, vaccinated people free of face masks can be outdoors, running, or on bikes 
---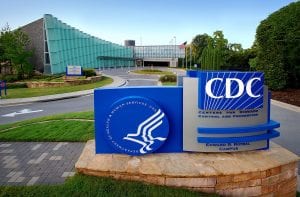 The Centers for Disease Control (CDC) announced that America may be entering a post-pandemic world. Today, US medical experts exhibit common sense. The CDC announced that vaccinated people free of face masks can travel outdoors.
Confusing and unhelpful information came from national leaders. We heard for about a year and a half from President Trump that the pandemic virus would magically disappear. Then, travelers received an uncertain mandate to wear masks from President Biden.
Finally, the government comes to grips with vaccinations and their effect on the nation. After a government pendulum swinging from President Trump's whims to President Biden's kowtow to science, America seems on the right path. (Note: President Trump's administration did a wonderful and almost miraculous job on having vaccines created in record time.)
Now, with President Biden's management of vaccinations, America may see the end of the pandemic tunnel. Honestly, I didn't get the word, initially, about the national outdoor mask mandate. I heard about local rules (like in Washington, DC) where face masks were required. In any case, the new CDC announcement seems a good move.
Now, Americans can take their first outdoor steps free of face masks 
The New York Times wrote about this change in CDC's guidance.
The mask guidance is modest and carefully written: Americans who are fully vaccinated against the coronavirus no longer need to wear a mask outdoors while walking, running, hiking or biking alone, or when in small gatherings, including with members of their own households. Masks are still necessary in crowded outdoor venues like sports stadiums, the C.D.C. said.

But President Biden hailed it as a landmark moment in the pandemic, wearing a mask as he approached the lectern on a warm spring day on the White House grounds — and pointedly keeping it off as he walked back into the White House when he was done.

"Go get the shot," Mr. Biden said. "And once you're fully vaccinated, you can go without a mask outside and away from big crowds."

The C.D.C. stopped short of telling even fully vaccinated people that they could shed their masks outdoors altogether — citing the worrying risk that remains for transmitting the coronavirus, unknown vaccination levels among people in crowds and the still-high caseloads in some regions of the country. The guidance also cautioned even vaccinated people against going without masks in medium-size outdoor gatherings.

But even the CDC's director, Dr. Rochelle Walensky, emphasized a more expansive interpretation, telling reporters at a White House briefing, "We no longer feel that the vaccinated people require masks outdoors," and outside "large public venues, such as concerts, stadiums and things like that."
Face mask rules became political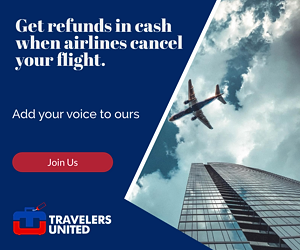 Initially, travelers learned of no need for face masks. Then the message changed to save face masks for medical personnel. Travelers United, one of the first advocacy groups to tell passengers to wear face masks, led the battle against COVID as early as a year ago. Eventually, after the election, President Biden mandated face masks.
I just returned to Washington, DC, from Florida. On my flight from DC to Florida, I wore a face mask for about 6 hours straight. The mask went on when I entered the cab and stayed on after that. The mask remained on in the DC terminal, onboard the flight to Atlanta, in the Atlanta terminal, from Atlanta to Tampa, in the Tampa airport, on the airport train, waiting for a rental car, and then walking to my car. It seemed forever. However, I never heard any airline passenger complain and everyone followed mask rules.
In Florida, everyone wore masks in grocery stores and at the airports. I ate my first lunch and dinner indoors without a mask after more than a year. I donned a mask only to walk from the restaurant entrance to our table. Prior to the new CDC guidance, I observed few masks outdoors.
Better late than never
Even just outside of Washington, DC, where many still wait for CDC guidance for any antivirus actions, the voters already changed their responses. The "new rules" now allow vaccinated people free of face masks to move about outdoors. In northern Virginia, residents ignore CDC guidance. 
You don't have to have traveled the country to realize that outside of Washington, New York City, and a few other … cities, the vast majority of the country has moved far beyond such … behavior. You just have to drive an hour out of Washington and northern Virginia to see the truth of this. While the four authors … wait breathlessly on the CDC's constantly shifting "guidance," the broad majority of the country didn't wait on a couple of lab coats in Washington to change a stupid rule to discern if their five-year-old should wear a mask in the woods or on a playground.
The next step will be having CDC accept fully vaccinated US travelers back in our country without a negative COVID test
About a week ago, I wrote about contradictory information coming from CDC regarding travel with vaccinations. On one hand, the CDC touted the benefits of getting vaccinated so that Americans can be free to travel. Later, they refuse to allow fully vaccinated citizens to return home without a negative COVID test.
Once, I believed that the CDC would allow fully vaccinated travelers to return to the US after a trip to Europe.

I was wrong. Even fully vaccinated travelers must get an additional test. US citizens will not be allowed to return home without "a negative COVID-19 test. This result must be presented before boarding a flight to the US. Plus, they must get a COVID-19 test 3 to 5 days after returning from international travel."

I searched for the actual CDC missive and found it. Read the important paragraph here. The instructions seem to contradict what we hear from many so-called experts. Somehow, it takes time for the CDC to catch up with reality…

Fully vaccinated people must still have a negative COVID-19 test result before they board a flight to the United States and get a COVID-19 test 3 to 5 days after returning from international travel.
The system changes oh so slowly.

---
READ ALSO:
Who's in the Tomb of the Unknown Soldier? Or is it empty?
Longest-flight-first rule stops most connection problems
---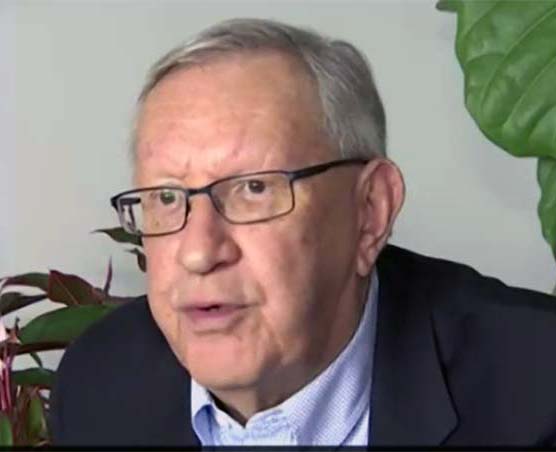 Charlie Leocha is the President of Travelers United. He has been working in Washington, DC, for the past 11 years with Congress, the Department of Transportation and industry stakeholders on travel issues. He was the first consumer representative to the Advisory Committee for Aviation Consumer Protections appointed by the Secretary of Transportation from 2012 through 2018.