---
Enjoy Travelers United Plus protection when traveling anywhere and when working from home. 
---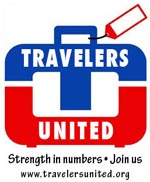 Enjoy Travelers United Plus. This cyber-security package is now part of Travelers United Plus.
You'll get more than $150 in annual benefits for only $49 a year. Plus, you will be helping our work in Washington, DC. We are the voice of consumers for DOT, the DOT consumer protection office, FAA, airlines, Congress, and other stakeholders.
This cybersecurity partnership between GuardStreet and Travelers United Plus allows travelers to have total Web security for their important travel data and for their email whenever they are using public WiFi at coffee shops, fast food outlets, airports, or hotels. Plus, you will get a password manager as well.
It only takes about a minute to join and enjoy Travelers United Plus.
A team of travel advocates working for travelers every day in Washington, DC;
A fantastic cybersecurity package that normally retails for $129 a year,
And a password manager program that retails at $36 a year.
A secure Swiss vault for your critical travel documents and insurance documents.
Secure Email & Data Vault
Includes a secure email account where messages are fully encrypted at all times and stored in secure servers in Switzerland. Even your communication with non-Guard Street email users is secure. Includes 25 GB of storage.

Create, manage and securely store encrypted passwords and documents of all types (medical records, financial records, travel itineraries, etc.) using military grade encryption and with the protection of Swiss Privacy Laws. Your data is also scanned for viruses as you back them up.

Virtual Private Network (VPN)
When you activate our secure web activity tool, your credit card, banking information and other personal information you may use will be hidden from criminals, fraudsters, hackers and big data marketers. We not only hide your IP address, we change it, making your activity secure from tracking the sites you navigate. As a result, they can't build a profile about you which could compromise your privacy.

Our fast, high bandwidth virtual private network is not a public network and allows you to avoid seeing ads. It also allows you to access restricted sites overseas like ABC, CBS, Fox News and more.

Private Web Browsing
Check your privacy exposure on multiple websites as you browse. Block over 2,000 trackers from following you online. See which websites could sell your data and easily request that they delete what they hold on you.

A password management program
The new part of our cybersecurity program is the password management program. It allows you to keep complex secure passwords safe and accessible so you can use them. Read more here.
We know you appreciate Travelers United's efforts that have resulted in better rules for travelers
During the pandemic, when airlines canceled flights, passengers received a full refund or airfare and any extra fees paid to the airline. Both domestic and international flights were protected because we had your back.
Travelers can change airline reservations within 24 hours of booking (unless flights are booked within a week of travel).
Increased the lost/damaged/delayed checked-luggage compensation to $3,800.
Increased the denied boarding compensation to as much as $1,550 in cash whenever travelers are bumped.
Honest advertising now includes all mandatory taxes and fees in airline advertising.
DOT's customer complaint systems are now on the Web.
Help Travelers United keep working for you — Join Travelers United Plus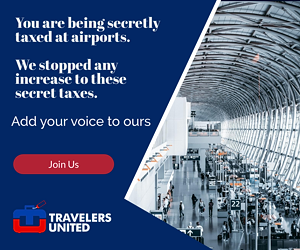 Help Travelers United to keep working for you with Congress and DOT in Washington; enjoy cyber-security every day of the year; keep passwords secure, and use the Swiss secure vault for important documents. Plus, you will be invited to take surveys and polls that make a difference in Washington.
You can also sign up for our newsletter and get our daily or weekly news. Though we would like you to sign up for our Plus program with WiFi security, dining discounts, and a Swiss travel vault, getting you to sign up as a free subscriber will also help our efforts. Join the tens of thousands of travelers who receive our newsletters. The more clout we have in Washington, the more we can get done.
Help us to help you when traveling. Add your voice to those of our other members. The more our numbers grow, the better Senators and Representatives and the FAA and DOT can hear us.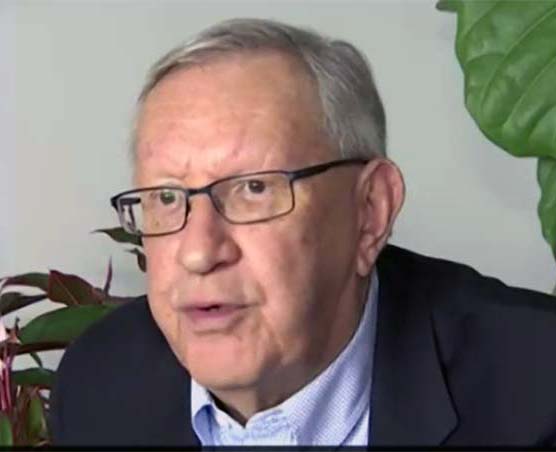 Charlie Leocha is the President of Travelers United. He has been working in Washington, DC, for the past 14 years with Congress, the Department of Transportation, and industry stakeholders on travel issues. He was the first consumer representative to the Advisory Committee for Aviation Consumer Protections appointed by the Secretary of Transportation from 2012 through 2018.