---
When traveling, be smart — use secure WiFi
---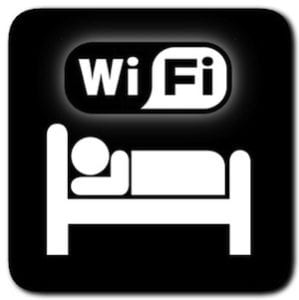 Secure WiFi is important for travelers, whether they are traveling in their neighborhood or to the other side of the planet. From Starbucks to Marriott, to Segovia or Milano, secure WiFi is important. Failure to secure your Internet connection allows anyone to track your Web activity. Travelers United Plus provides security for WiFi anywhere you travel
---
WiFi security only costs $49 a year with Travelers United Plus
---
Stop WiFi risk with Travelers United Plus.
Some security experts compare the dangers of unprotected WiFi is like having unprotected sex. If web users do not take the necessary protections, there may be lasting consequences. The harm can be severe. Everyday unprotected travelers lose personal data, passwords, financial information, private photos, and videos.
Travelers know that using the WiFi hotspots can be dangerous. Nonetheless, they keep on using them according to a study by privatewifi.com. Three-quarters of people admitted to connecting to their personal email while on public WiFi. That statistic of about 70-75 percent of the public using unsecured public WiFi has been supported by other studies.
Hotspots for WiFi are open systems. Therefore, anyone can join and anyone can see what others are saying in an email or reading online. Bank account numbers can be stolen. Social security numbers can be compromised. Passwords can be discovered. Easy-to-download programs can capture information packets from nearby computers using public WiFi systems.

Americans don't know the dangers of public WiFi from CNBC.
Why roll the dice whenever you log into any WiFi network at hotels, coffee shops, or airports? Travelers United Plus includes secure WiFi through a VPN as part of the membership fee. Use it anywhere at any time whenever you travel out of your front door.
Travelers United Plus will shroud your Web identity. Therefore, it allows your email to move across the Web without being compromised. A VPN allows users whenever they're away from home to create a secure connection to another network over the Internet. VPNs can be used to access region-restricted websites, shield your browsing activity from prying eyes on public WiFi, and more.
Travelers United VPN covers five connected devices
VPNs essentially forward all your network traffic to the remote network. For the Travelers United Plus program, the server is located in Kansas. In the USA. This is where the benefits of accessing local network resources remotely and bypassing Internet censorship come from.
Protect yourself and your data
Hide Browsing Activity: When using a public WiFi connection, unsecured websites are visible to everyone nearby if they know how to look. Always check to see if a site has HTTPS. Connecting to a VPN, such as the Travelers United Plus system, allows travelers to hide browsing activity for more privacy. Anyone trying to steal information from the local network only sees a single, secure VPN connection. All the other Web traffic travels over the VPN connection, not the local network.
Access Geo-Blocked Websites: Whether you're an American trying to access your Netflix account while traveling out of the country, or you wish you could use American media sites like Pandora, and Hulu, you'll be able to access these region-restricted services if you connect to a US VPN. Note: Netflix and some other subscription sites have installed systems to prevent use of their services via VPNs.
Other Geo-Blocked Websites: Match.com shifts to the local countries when traveling — a VPN allows wannabe lovers to stay in contact. Plus, some online travel agents provide different rates to local travelers than those provided to websites in the USA. Checking hotel prices and airfares "at home"  as well as locally can score travelers some secret bargains.
Bypass Internet Censorship: Many people in closed societies use VPNs to get around the national firewalls and gain access to the entire Internet. (However, these countries are cracking down on VPNs, just like Netflix.)
Travelers United WiFi protection is easy to configure and install
Connecting to a VPN and getting secure WiFi is easy once a membership module is installed. Fill out credentials and the Internet system will easily be configured.
Join Travelers United, America's largest travel advocacy organization. We advocate for travelers every day in Washington. We provide secure-anywhere WiFi, a data vault for important documents, and dining discounts every day. Whether you are traveling across the planet or around the corner, Above all, Travelers United works to make travel better.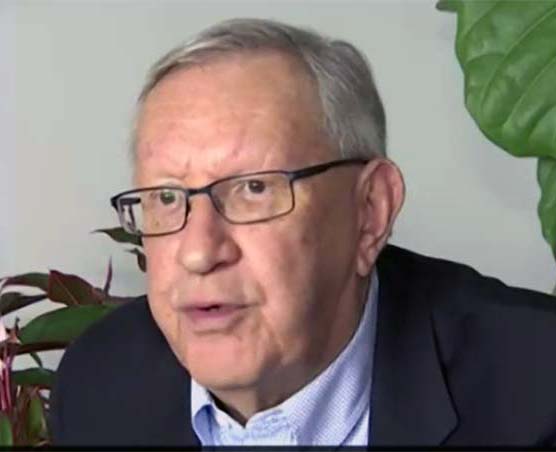 Charlie Leocha is the President of Travelers United. He has been working in Washington, DC, for the past 11 years with Congress, the Department of Transportation and industry stakeholders on travel issues. He was the first consumer representative to the Advisory Committee for Aviation Consumer Protections appointed by the Secretary of Transportation from 2012 through 2018.