---
Mask mandates on airplanes and in public federal buildings can help stop this pandemic
---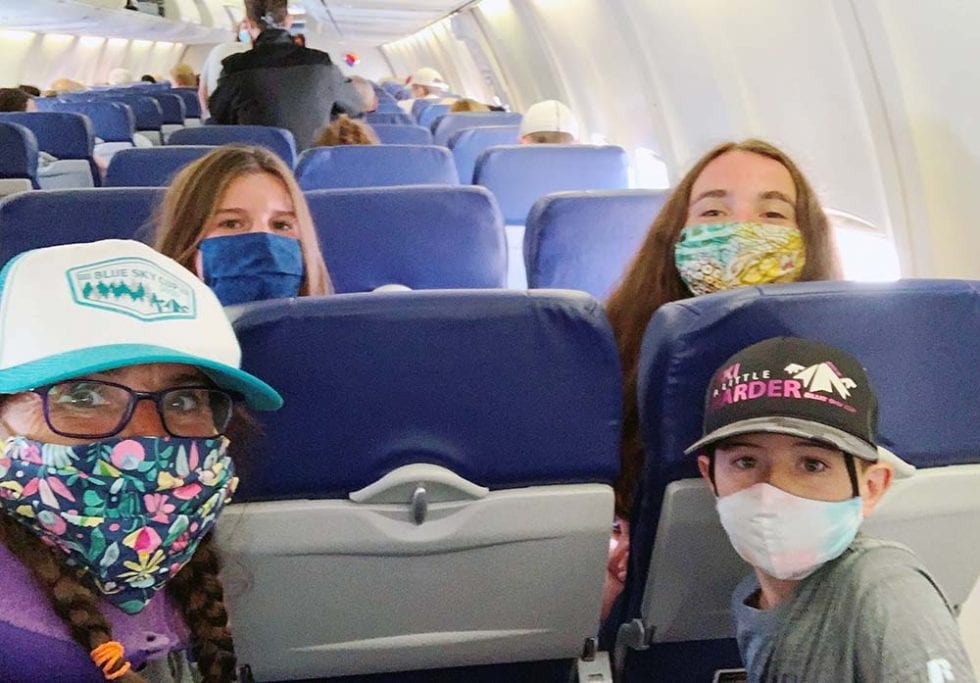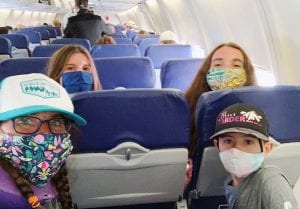 Ten days ago Travelers United called for a mask mandate from the incoming President. We have called for the same mandate repeatedly from the Trump administration. Finally, we have been listened to. Yesterday, President Biden signed an executive order for a national mask mandate in planes, other public transportation, and in federal public buildings. Is this a route to recovery?
This is basically the same article that was published on January 12, 2021, and that was sent to the Biden transition team. Still, small changes have to be made. We still do not know when the mandate will come into effect and exactly what the rules will be. But, we are on our way with a federal mandate to wear facemasks.
---
When anyone in this country is sick and they go to the doctor, they normally follow what the doctor says. With our current pandemic we, as a nation, need to follow a doctor or a leader. If our nation moves together, we can stop the virus spread from what I have read about the COVID-19 pandemic. It appears that if, as a nation. we follow a mask mandate for 100 days we can put a serious dent in the pandemic's strength.
Americans will soon have a 100-day mask mandate
I asked the incoming administration to call for a 100-day mask mandate. Masks should be required in all activities and facilities subject to federal rules and regulations. Some say such a mask mandate will stop the pandemic.
In his first joint interview with Vice President-elect Kamala Harris since the election, Mr. Biden said, "The first day I'm inaugurated I'm going to ask the public for 100 days to mask. Just 100 days to mask, not forever. One hundred days.

"And I think we'll see a significant reduction …  if that occurs with vaccinations and masking to drive down the numbers considerably."

The first 100 days of a new presidency is symbolically important in the US and is seen as a gauge of how a president will get things done.
In what seems like the millionth study that confirms mask effectiveness in the fight against COVID-19, researchers working in Scotland have shown that masks filter the vast majority of viral-carrying particles — even homemade masks.
"There is no more doubt whatsoever that face masks can dramatically reduce the dispersion of potentially virus-laden droplets," senior author Ignazio Maria Viola, an expert in applied fluid dynamics at the University of Edinburgh's School of Engineering, told AFP.
The Trump adminstration put together a manual to deal with the coronavirus — but no one paid attention to it. That was a mistake.
The White House published a "guidance document,"
Runway to Recovery.
 The document noted one of the top ways to stop COVID-19. "Require the use of facemasks," was included in the Office of Management and Budget (OMB)-approved document. Runway to Recovery was produced by a team from the Department of Transportation (DOT), Health and Human Services (HHS), and Homeland Security (DHS). A single agency approach has been joined by three of the largest executive departments.
First, the document says, "Require appropriate face coverings." On page 5, in a chart listing measures to promote healthy travel, it is the second method listed.
Second, in another chart on page 10, Runway to Recovery adds this rule. "Airlines: Provide flexible re-accommodation policies so passengers don't feel pressured to fly if sick or uncomfortable." (We will be discussing the still-ignored sick-passenger rule with the new Secretary of Transportation as soon as possible.)
The administration noticed too late that their document supported a national mask mandate rule
They then ignored the two consumer rules above. The Republicans followed suit, joined at the hips with the President. And, the Democrats who didn't want to provide any kudos to the administration also ignored the document. It was a shame.
---
READ ALSO TRAVELERS UNITED BLOG:
Are airline disinfectants safe for humans?
Warning: Bathroom humor — wear your face mask!
---
DOT and FAA, following the administration, chose no rules and regulations, either national or international
According to the Washington Post, the administration ignored its own rules. This led to non-stop pleas from the frontline workers for a national, enforceable mask mandate. Travelers United was among the first to call for a national mask mandate.
The nation's aviation regulator has deferred to airlines on masks, with Federal Aviation Administration chief Stephen Dickson telling senators at a June hearing "we do not plan to provide an enforcement specifically on that issue."

Such matters are more appropriately left to federal health authorities, Dickson argued. "As Secretary Chao has said, we believe that our space is in aviation safety, and their space is in public health," Dickson said, referring to the CDC and other health officials.

Airline representatives say they take mask usage seriously and the overwhelming majority of customers comply. Some airlines have banned passengers for the length of the pandemic for refusing to mask up. Many have eliminated medical exemptions in their mask requirements.
The American Society of Travel Advisors (ASTA) called for a national mask mandate
ASTA is calling for the mandating of mask-wearing on commercial flights.
While most airlines have required masks for all employees and passengers, their authority to enforce compliance rests with the Federal Aviation Administration (FAA). ASTA is asking the Biden Administration to "direct the CDC to use its authority to require masks on commercial flights and the Transportation Security Administration (TSA) to require mask usage as a part of the airport security screening process."
Finally, DOT and the FAA will quickly create a national mask mandate. Wear them for the first three months of the administration. As a nation, we owe it to ourselves to get through this national health emergency quickly.
---
JOIN THE WEB'S BEST CYBERSECURITY PROGRAM HERE AT TRAVELERS UNITED PLUS.
ADD YOUR VOICE TO OURS. [CLICK HERE]
---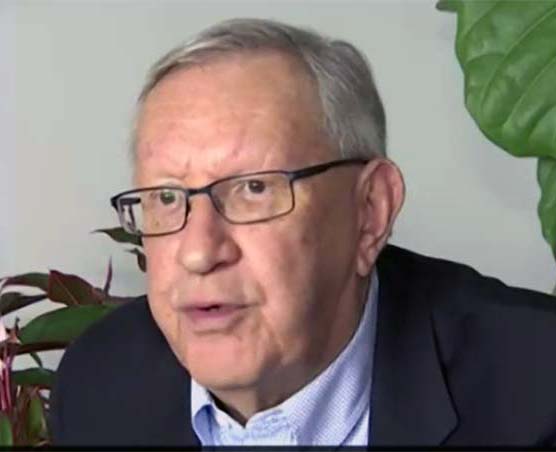 Charlie Leocha is the President of Travelers United. He has been working in Washington, DC, for the past 11 years with Congress, the Department of Transportation and industry stakeholders on travel issues. He was the first consumer representative to the Advisory Committee for Aviation Consumer Protections appointed by the Secretary of Transportation from 2012 through 2018.