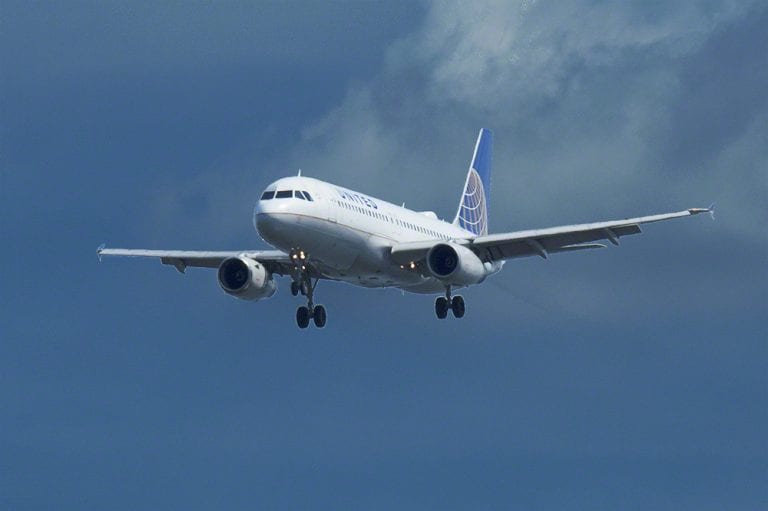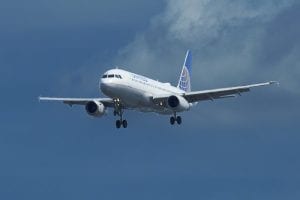 Flying for 10-plus hours, staying seated most of the time, especially in a dry, pressurized cabin and having little to do, is boring and can make travelers' bodies ache. Without preparation and taking care of yourself during the flight, air travelers on long-haul flights can arrive at their destinations exhausted, hungry and disheveled.
Here are ten tips to cope with long-haul flights:
• Upgrade your seat, if possible — Business class seats have lots of space, comfortable seats which can typically lay flat for sleeping, better food, service and other perks not generally found in economy seating. If too expensive, you might be able to upgrade to them with your airline points.
If business class isn't possible, economy plus seats are a great option, especially if you're flying with someone else and the seats are arranged in 2–3–2 rows. Hopefully, you could snag the extra legroom seats, without the middle seat. It's not as good as business class, but it's much less expensive and a real upgrade from regular economy.
Another alternative is to purchase two seats for yourself, or when flying with someone else, three seats. While not all airlines will sell you an extra seat unless you're a wide person, disabled, benefiting from the extra seat or carrying a large instrument, many do. Typically, you'll have to purchase the extra seat via phone call, incurring an extra charge for that, but it makes the flight much more comfortable and is less expensive than business class.
• Wear comfortable clothes — Wear nothing that's tight, including shoes. I typically wear comfortable slacks and a long-sleeved shirt, plus tied athletic shoes. Many plane cabins are kept cool during long-haul flights so I never wear shorts, even in summer. I have a comfortable jacket with me. I wear a photographer's vest when flying as my third carry-on, when necessary.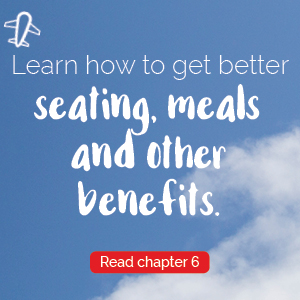 • Bring your own water bottle — Especially if you're in economy, bring your own water so it's available any time you want it while aloft. You can fill it at the airport for most flights, but on some international flights to the US, for example, you're not permitted to do so. On those flights, ask the flight attendant for water as you board (I've never been refused). Never fill your water bottle with tap water from the plane's lavatory, as you never know if it's safe for drinking. Stay hydrated during your flight.
• Avoid alcohol and caffeinated drinks shortly before your flight or in-flight — For long flights, a stiff drink, wine, or coffee is likely to disrupt your ability to sleep well, or at all. They also tend to dehydrate you in an already dry cabin.
• Pack a "long flight survival kit" in your carry-on — In my "kit" I have an eye mask, blow-up neck pillow with soft cloth surface, hand lotion, sanitary wipes, soft ear plugs, a toothbrush and toothpaste, dental floss, and a quality noise canceling headset. It's dry in airplanes and each time I clean my hands it dries out my skin, so I use hand lotion frequently when flying. I use sanitary wipes soon after boarding to fully wipe down the seat tray, which is perhaps the most germ-laden surface passengers contact during long-haul flights. I use them to clean my hands to avoid having to go to the lavatory each time I eat or snack.
• Order a special meal when you book your flight — Unless you order a special meal you don't know what you'll be served during the long flight. Even if in business class, by the time your order is placed, the choice you wanted might not be available. Ordering a special meal, normally at no extra charge, can make a real difference.
• Pack healthy snacks — Snacks not only fill in between meals on long flights, but are also generally tastier and less expensive than that offered by the airlines. Don't bring aboard anything which can spoil or emit an offensive odor.
• Pack your medication — If you take medication regularly, make sure you have it for your flight to keep to your normal schedule. Also bring your emergency and pain relief medication. I pack all my medications in my carry-on, as it's too hard and time consuming to replace them — especially prescription medication — when traveling.
• Pack plenty of entertainment — Before carry-on rules became so limiting, air travelers brought games, CD and MP3 players, magazines, books, etc., on their flights. Today, they take too much room in carry-ons and weigh too much. I strongly suggest a tablet like the iPad with plenty of storage. Load it with books, magazines, games, music and videos. Don't forget to fully charge it before you leave and pack your charging cable/plug for plane power outlets, if they're at your seat, or a power pack, to recharge it for the long-haul flights.
• Stretch and walk around — We get stiff and achy when sitting in one place and position for too long. Get up, walk around and stretch regularly while awake on a long-haul flights. You'll arrive far happier if you do.
(Image: United Airlines flight landing at Philadelphia International Airport, Copyright © 2015 NSL Photography. All Rights Reserved.)
After many years working in corporate America as a chemical engineer, executive and eventually CFO of a multinational manufacturer, Ned founded a tech consulting company and later restarted NSL Photography, his photography business. Before entering the corporate world, Ned worked as a Public Health Engineer for the Philadelphia Department of Public Health. As a well known corporate, travel and wildlife photographer, Ned travels the world writing about travel and photography, as well as running photography workshops, seminars and photowalks. Visit Ned's Photography Blog and Galleries.