Recently, I spoke with friends and acquaintances about European river cruise opportunities. I was surprised by their misconceptions about river cruising, from cost, to potential destinations, to the age groups they thought went on the cruises.
It seems as though there are as many, if not more, myths about river cruising than about ocean cruising.
It's time to dispel the top seven river cruising myths I've run across.
River cruises are expensive:
Some river cruises are expensive, but just like ocean cruises, there are many kinds of river cruises, river cruise lines, and river cruise boat cabin types. On the Viking River Cruises' "Baldur," for example, there are eight classes of staterooms, from suites with verandas to much smaller and less expensive cabins with a half-sized picture window.
Like ocean cruises, the shorter the cruise the less expensive it is. Also like ocean cruise lines, some river cruise lines are luxury lines, while others are more basic. Some river cruise lines are all-inclusive, while others charge for many "extras."
River cruises are boring:
River cruise boats don't have ice skating rinks, climbing walls, basketball courts, zip lines, multiple dining rooms or on-board shopping malls, but that doesn't mean one's time aboard them will be boring.
When cruising aboard an ocean going ship between ports, more often than not, the only scenery is the rolling ocean and some wildlife, so for many, activities are essential. On river cruises there is generally varied scenery all along the river's banks to watch as you cruise.
Even so, many river cruisers want more to do than watch the scenery pass by. Most river boats, these days, have many amenities which may include bars, lounges, in-cabin entertainment centers, wi-fi based internet, pools, walking tracks, fitness centers, a small movie theater and a main restaurant sometimes supplemented with an additional spot or outdoor grill.
Like small ocean-going ships there aren't floor shows and aqua shows, but many have entertainment in the form of interesting lectures, demonstrations and music.
Of course, off-ship excursions are emphasized on river cruises. They have a large variety of types of tours, and tour locations. They have local cultural opportunities and guided tours.
I can't imagine being bored on a river cruise.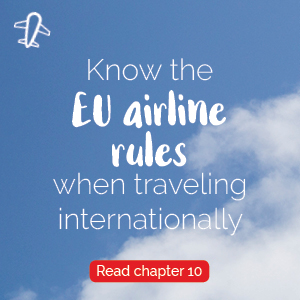 River cruises are at the mercy of the weather and the rivers cruised:
There's no doubt that weather and rivers can be unpredictable. Of course, weather can effect any journey.
Low water can delay any river cruise, as can flooding. Rivers are tidal and weather can contribute to the height of the water in them.
Generally, river cruises take place on well managed waterways, some of which may have locks. While inches of water can matter to a river cruise boat transiting a particular lock, bridge or location, according to recent river cruise statistics in Europe, about 90 percent of river cruises never have to change their port schedules and some lines have operated at 95 percent efficiency.
If must be noted that severe weather can throw those numbers out the window, but that's true with ocean cruising too.
River cruises are inappropriate for children:
River cruise boats don't have the abundance of activities for children as found on large ocean-going cruise ships, but some river cruise lines, such as Tauck River Cruising, have river cruise packages specifically designed for families. Families must do careful research before booking to determine if a particular river cruise will work for them.
River cruises are limited to Europe:
River cruising is highly established in Europe, with many river cruise lines with a large assortment of itineraries and specialty cruises. Viking Cruises typically sails on as many as eleven rivers in Europe each year.
While Europe is a major river cruise destination, Uniworld sails 38 river cruise itineraries in 29 countries this year, including in Asia, India, and Egypt.
River cruisers often get seasick:
People prone to motion sickness can become seasick on a river cruise, but it's not the norm. River cruise ships are quite stable for their size, but more important, they are generally traveling on calm waters which don't induce the rocking motion associated with seasickness.
River cruises are only for older travelers whose lifestyle is sedentary:
Nothing could be further from the truth. While there is no doubt that older travelers often take river cruises, highly active people take them, too. In part, visiting destinations by river cruise boat is attractive to older people because they don't have to constantly pack and unpack, but that's attractive for everyone.
Some of the best tours offered by river cruise lines include lots of walking. Some include bike riding and, in fact, some river cruise ships pack a limited number of bicycles for their more active passengers to explore its destinations.
On-board, many river cruise boats have exercise classes, yoga and personal trainers. Uniworld, for example, has a "Go Active" program which includes off-boat activities such as bike and hiking guided tours.
River cruises provide a great alternative to see a variety of destinations from a different viewpoint than typical land tours and sometimes give access generally unavailable by other travel means.
After many years working in corporate America as a chemical engineer, executive and eventually CFO of a multinational manufacturer, Ned founded a tech consulting company and later restarted NSL Photography, his photography business. Before entering the corporate world, Ned worked as a Public Health Engineer for the Philadelphia Department of Public Health. As a well known corporate, travel and wildlife photographer, Ned travels the world writing about travel and photography, as well as running photography workshops, seminars and photowalks. Visit Ned's Photography Blog and Galleries.