---
European airlines lose bid to water-down passenger pandemic protection rules
---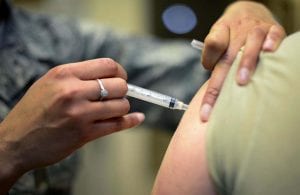 In the USA, airline passenger protections are almost nonexistent. On the other hand, the European Union (EU) passenger protection laws stay strong.
The European Commission published new guidelines for the EU261 passenger law, Consumers in Europe celebrate and the International Air Transport Association (IATA) and Airlines for Europe (A4E), are dismayed with the ruling.
The new delay and cancellation guidelines uphold the current strong EU rule. The only exception is for national flight bans. Airlines exemptions from the current consumer protection regulations during this time of the coronavirus are denied. The EU passenger protections continue to be in effect. European airlines are still responsible for their passengers who are delayed during this crisis. They must provide meals and hotel rooms. And, airlines must provide cash refunds rather than vouchers for cancellations due to the pandemic.
Airlines can claim cancellations based on flight bans as Acts of God
According to IATA, there is some limited help in the newly-released EU passenger protection guidelines. The new rule recognizes that cancellations caused by flight bans and externally imposed measures will be considered an extraordinary circumstance (or force majeure). Canceling flights with a very low demand would also qualify as an extraordinary circumstance. This means that in most cases compensation for flight cancellations will not apply.
All compensation for refunds must be paid in cash with care
The requirement for airlines to pay cash on refunds is a clear win for consumers. No airline scrip can be used to make refunds during this period of crisis for the aviation industry.
Airlines are potentially responsible for unlimited accommodation and meal care to passengers who have been stranded as a result of government decisions to close borders. The airlines' request to offer rebooking or vouchers in place of refunds was specifically rejected. The European Commission requires cash refunds.
"The Commission appears to considerably underestimate the crisis afflicting airlines in Europe. Faced with a cashflow catastrophe, many airlines can only offer vouchers in lieu of immediate cash refunds for canceled flights… This is not a short-term issue — air connectivity will not be back to normal for many months. And for some airlines, things will never be the same again," said Rafael Schvartzman, IATA's Regional Vice President for Europe.
READ ALSO ON TRAVELERS UNITED BLOG:
Why doesn't the US have flight delay rules?
Scores of passengers suffer illness on airlines
European airlines are still looking for money-saving EU passenger protection
"These guidelines, unfortunately, don't provide the clarity that cash-strapped EU airlines need. Given the extraordinary circumstances and financial pressures our airlines are facing, if this is the Commission's view, then an emergency amendment to Regulation 261 may be needed. It would be welcomed by the [aviation] sector," said Thomas Reynaert, Managing Director, Airlines for Europe (A4E). "In the meantime, we also expect member states in the European Council to come to an agreement on the review of the Regulation before the summer," Reynaert added.
US airlines are requesting money with no mention of consumer harm caused by delays and cancellations
Here in the USA, consumer groups made a pitch to US airlines to acknowledge the problems they are causing passengers. However, the aviation industry letter to Congress failed to include any reference to consumers or passengers. Consumer groups are already discussing actions with Congress that airlines will be expected to take in order to received funding.
In a letter to Congress, consumer groups note:
When the 2008 financial crisis occurred, Congress required significant reforms in conjunction with the relief it provided. Those efforts were intended to better ensure that the financial industry would not repeat the same kinds of widespread risky behavior that led to the crisis. However, those reforms did not require the financial industry to give any relief to consumers who were harmed by the impacts of that behavior. As a result, nearly ten million American families lost their homes to foreclosures overseen by the same banks that benefitted from hundreds of billions of dollars in taxpayer bailouts. (From Andres, Tommy. "Divided Decade: How the financial crisis changed housing." Marketplace. December 17, 2018.)
Passengers believe that Congress should have learned its lessons from bank actions with their bailout money — passengers want some quid pro quo in return for a taxpayer bailout.
During this travel industry bailout, voters want some guarantees from airlines, hotels, their executives and employees. Consumer requests for repayment of the government loans prior to any stock repurchases, changes in airlines' contract of carriage rules, the right to take airlines to court for customer service rule violations, and inclusion of mandatory hotel fees in the advertised room rate are included, among other issues.
With changes coming on a day-by-day basis, any predictions are questionable. So, you won't get any from me. However, this crisis will be longer and deeper than anything the world has faced previously. Everything is on the table as I understand it — even the grounding of all domestic passenger flights and the closure of major hotels.
The initial set of federal funding will stem the economic bleeding. However, the following distributions should only be provided with clear commitments by the airlines to treat their customers with respect. This federal bailout must be treated as a loan to be repaid prior to making any stockholder distributions, rather than a simple handout.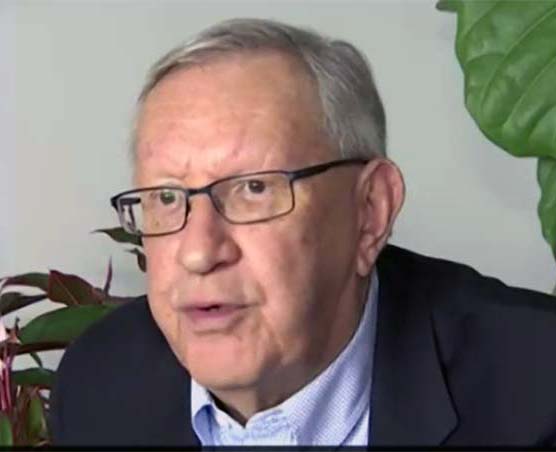 Charlie Leocha is the President of Travelers United. He has been working in Washington, DC, for the past 11 years with Congress, the Department of Transportation and industry stakeholders on travel issues. He was the first consumer representative to the Advisory Committee for Aviation Consumer Protections appointed by the Secretary of Transportation from 2012 through 2018.