---
Where are the US rules for flight delays? Canada and the EU have them
---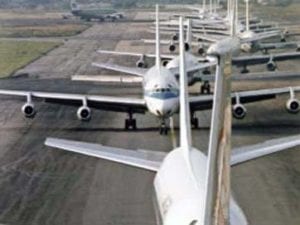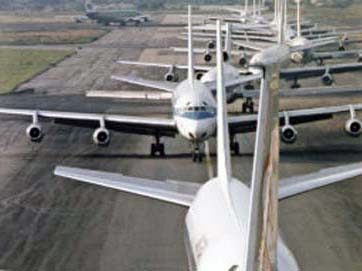 Worldwide rules and regulations to deal with airline flight delays in different ways. The European Union (EU) has strict rules and Canada just instituted airline flight delay rules. However, the US has not even started the processes to begin the bureaucratic path to instituting any such rules.
In fact, the Department of Transportation (DOT) currently faces a lawsuit that claims the top US enforcement agency of aviation treaties in the USA is not doing its job. The lawsuit claims that the DOT is not even notifying passengers that they can make claims according to the international treaty. Before the advocacy group FlyersRights.org took DOT to court, Travelers United worked for years with DOT, encouraging them to change the rules.
Is DOT required to inform passengers of their Montreal Convention rights
Getting the DOT to explain the international laws involved with the Montreal Convention is important. DOT is the full judge and jury when it comes to aviation matters until they rise to the federal level. And, bringing a court case at the federal levels becomes very expensive and burdensome for the normal American passenger. DOT should at least make the treaty provisions clear to Americans.
DOT contends, first, that airlines cite the literal disclosure language of the Montreal Convention in their contracts of carriage. They are required to repeat the same language in notices on tickets and at ticket counters. However, most of today's tickets are computer-generated at home. Those tickets and boarding passes do not include any of the Montreal Convention notifications.
READ ALSO: Are airlines misleading passengers on flight delays and baggage loss?
US airline passengers do not know their EU rights or how to file a claim 
When surveyed, one in four U.S. air passengers thought they were eligible to receive up to $700 in compensation. However, less than 25 percent of those who were on a disrupted flight actually filed a claim based on airline flight delay rules.
Clearly, air passenger rights regulation EC rule 261, a 17-year-old law, is not widely understood in the US. This rule also covers U.S. citizens traveling to and from Europe. Billions of dollars in airline compensation are never claimed by passengers.
According to this survey, the three main reasons passengers did not file for compensation were:
— Passengers are not aware of their rights (63 percent);
— they did not think that they were eligible for compensation (47 percent);
— they did not know how to file a claim (42 percent).
ALSO ON TRAVELERS UNITED BLOG: How to get more than $700 in flight-delay compensation
Flight disruptions: These are the passengers' rights under EU rule 261
For delayed or canceled flights, and in instances of denied boarding, passengers may be entitled to financial compensation. This compensation can be as much as up to about $700 per person for transatlantic flights. The conditions for this stipulate that the departure airport must be within the EU. Or, the airline carrier must be landing in the EU and headquartered in the EU. Compensation may be claimed within three years of the disrupted flight.
The reason for the disruption must be caused by the airline. Situations deemed as 'extraordinary circumstances,' such as unannounced strikes, storms, or medical emergencies, mean that the operating airline is exempt from the obligation to compensate passengers. In other words, 'extraordinary circumstances' do not qualify for delayed-flight compensation.
Canada instituted flight-delay rules last summer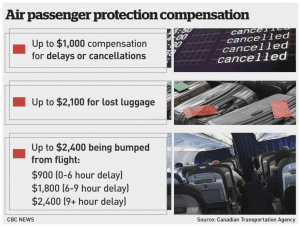 The Canadian Transportation Agency issued new rules for aviation consumer protection last summer. These rules mirror the US rules in terms of lost/damaged/delayed checked baggage. However, the top compensation for a lost check-bag is C$2,100. The denied boarding compensation in Canada ranges from C$900 to C$2,400.
Compensation for canceled or delayed flights
The compensation rules related to flight delays and cancellations for reasons within the control of the airline will kick in as of Dec. 15. Passengers on large airlines will get $400 for a delay of between three and six hours, $700 for a delay of six to nine hours, and $1,000 for a delay of nine hours or more. Small airlines must pay $125, $250 and $500, respectively, for those same delays.
The compensation can be cash or in vouchers or flight rebates. Passengers choose how they want compensation. If what is offered is not cash, the compensation must have a value higher than the mandated minimum.
Only the US provides no compensation for flight delays when airlines do not adhere to their published schedules
Travelers United is working with the DOT to try and get a change to the current rules. However, the present administration has made no secret about their stance about additional regulations. So, don't expect much.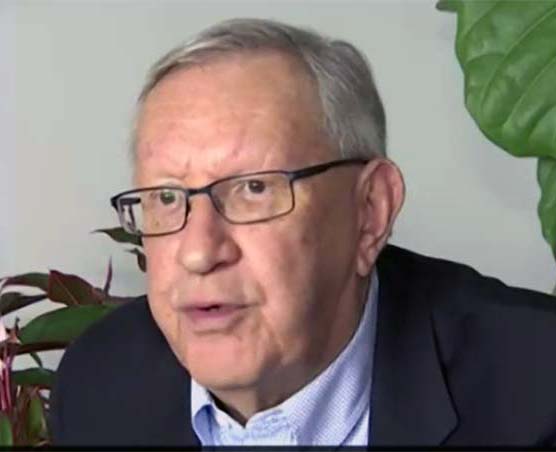 Charlie Leocha is the President of Travelers United. He has been working in Washington, DC, for the past 11 years with Congress, the Department of Transportation and industry stakeholders on travel issues. He was the first consumer representative to the Advisory Committee for Aviation Consumer Protections appointed by the Secretary of Transportation from 2012 through 2018.