---
Five rules can help travelers avoid airline flight delays during the pandemic
---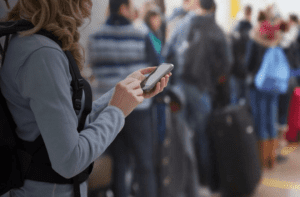 As our aviation system exits the pandemic period, plenty of flight delays plague the system. Fewer flights leave from major airports. And, more difficult connections without alternatives make flying distances difficult.
Except for international flights (especially transoceanic flights, which are operating with hundreds of empty seats), America's flying public has no protection from airline issues with late arrivals and departures. If a traveler flies on a single ticket on the same airline alliance, there are some protections. However, if a passenger has booked his ticket on separate airlines and with separate tickets, the results, even when it is clearly the fault of an airline, do not end well.
Don't dare miss your flight
Today, missing connections costs travelers dearly. When travelers cannot avoid flight delays, it can mean losing their entire airline ticket — both the outgoing flight and the return flights. Missed connections almost always mean extra expense and may mean staying overnight near an airport along the itinerary. It can also mean lost reservations at hotels and charges to credit cards, as well as missed tours and cruises. All cost passengers great amounts of time and money, while airlines have no skin in the game.
Follow these five rules for passengers when facing connecting flights while traveling. These should help avoid flight delays.
1. Definitely fly early in the day.
The first flights normally leave on time and later in the day travelers face a domino effect of flight delays that happen during the day. Try to schedule an early flight.
The early flights almost always take off on time. There are no bags to be transferred from other flights, smaller crowds at TSA, shorter lines for baggage check-in, and so forth. Plus, if the first flight of the day is late, that airline knows that the rest of that aircraft's flights will face similar problems.
2. Fly on Southwest. 
This airline is the only airline that doesn't charge a change or cancellation fee. For bargain prices, they treat customers like full-fare fliers when it comes to changes. However, during the pandemic all change fees on all domestic flights are free. However, basic economy and international cancellation fees are still in effect with many airlines. Stick with Southwest.
Should you miss a scheduled flight on Southwest, they will try to shift you to another flight on standby at no cost. This applies to travelers who are at the airport within two hours of the original flight.
At the very least, Southwest will credit your travel bank with the airfare that was originally paid and apply that to an onward connection. Plus, if any flights are canceled, Southwest will credit those airfares to the passenger's travel bank. Southwest has already extended flight credits awarded during the pandemic to the end of 2022.
3. If possible, fly on point-to-point carriers flying non-stop routes.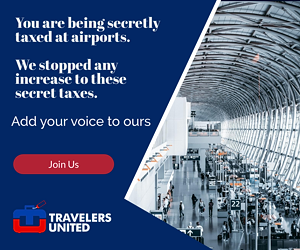 The larger network carriers depend on connections through their hubs. Missing connections is costly in both time and/or money. When flights are crowded, waiting for the next available flight may mean days, not hours.
About 70 percent of network carrier flights go through one of their hubs. This means connections. Of course, when flying the same carrier, missing a connection does not necessarily mean losing your money. However, it can mean delays at the airport until a following flight has room. And, with airline routes now booked to capacity (and more) during holiday periods, space on future flights is not guaranteed. During vacation periods, I have heard of passengers waiting days for the onward connections, not only hours. Or, they will tuck their ticket into a travel bank and buy another ticket. If travelers get stuck overnight, in almost every case, this is at the expense of the passenger. That includes lodging and airport food, as well as missing time at their destination or getting home late.
The solution is to fly on non-stop, point-to-point routes. Those flights are not subject to making any connections. If all goes well after takeoff, there are few chances for additional delays.
4. Use on-time statistics to book flights.
Airlines are required to include these with their schedules. Most have a rollover or click on the flight number, a details link, or a flight-time link that opens these statistics. It is not uniform, nor are these statistics obvious to the once-a-year traveler. During the pandemic, the on-time rates may look good, but there are fewer backup flights.
All airlines, through the efforts of Travelers United, now must include delay data on their websites. Though missing connections is costly, the data is not always easy to find, but it must be available to passengers. It is the only way passengers know whether the schedules are realistic or misleading. This requirement is now a federal regulation.
Also, remember, on-time according to DOT means that the flight can be up to 15 minutes late. That, combined with being in the back of the plane, can mean the difference between making a connection or not.
On AA.com, click on the "details" link under each flight. On delta.com, click on the actual flight number to see the on-time percentages for the flight. When using United.com, click on the flight times and a window with on-time percentages will appear. On Southwest.com, click on the flight numbers for the on-time percentages.
READ ALSO: Airlines fail and passengers get no flight delay compensation

5. Leave extra time for changes in the passenger mix during holiday travels.
Every day is a holiday in terms of load factors. However, the holidays see the once-a-year travelers come in droves with their families. That causes the problems — lack of knowledge about flying — more than simply a large number of travelers.
As travelers have long heard, flying during the holidays can be painful. However, every day now means equal crowds and load factors that were once reserved for the holidays. Though the numbers of passengers are not greater than normal, the mix of travelers means it is more difficult to avoid flight delays.
Of course, the lines at security checkpoints seem longer, baggage lines are extended, and customer-service desks are more crowded. This is not because the numbers of travelers over the holidays are greater than on normal weeks, but because the type of traveler changes.
READ ALSO: Why the "Don't ASSUME" rule will be important now for travelers
Vacation time at the airport is the amateur season
More families with more checked baggage are traveling. That means more flight delays. Plus, infrequent travelers are more unsure of TSA security checkpoint procedures than road warriors and there are far more children on flights. All these factors are enough to change the airport and flight experience and make it seem like the end of the world for seasoned travelers.
The extra time needed to navigate through airports, check-in, and security all mean more opportunities for a missed connection. So, travelers should make sure that they can avoid flight delays by leaving extra time to maneuver through airports, wait in baggage check lines, and get seated on aircraft.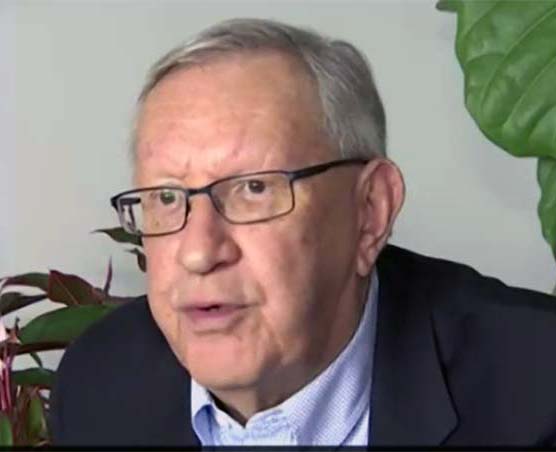 Charlie Leocha is the President of Travelers United. He has been working in Washington, DC, for the past 14 years with Congress, the Department of Transportation, and industry stakeholders on travel issues. He was the first consumer representative to the Advisory Committee for Aviation Consumer Protections appointed by the Secretary of Transportation from 2012 through 2018.