Pandemic needs are now normal travel needs. Today we look at the travel insurance talk like everyone will do in the future. We wonder where we can pee as restaurants change to take-out only. What are the safest airlines to fly during the pandemic?
Everyone is having a travel insurance talk after COVID.
Travel insurance has gone from a nice to have thought about travel to a real need. Where the average traveler never worried about problems during travels, now more Americans know that travel problems can arise unexpectedly. They need the travel insurance talk.
A whole new cohort of travelers has been introduced to the practical benefits of travel insurance, and they are very likely acclimating to the concept that it could be a regular consideration when planning and budgeting for a trip.

"The past 12 months have had a significant impact on traveler behavior, and have raised new concerns for the average traveler," Steven Benna, Squaremouth Marketing Manager, said. "As a result, we expect to see an overall increase in the number of people buying travel insurance to protect their trips."

If prior to COVID you felt trepidation about having "the travel insurance discussion" with your clients, it might be time to revisit your fear. There has never been a better time for you to brush up on your travel insurance knowledge as well as the policies, terms and conditions of your favorite insurers. Very likely, your clients are waiting to hear from you.
America is not made for people who pee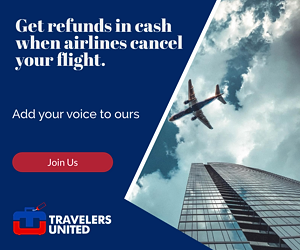 America's biggest infrastructure needs are not focused on new bridges and highways. We need to focus on our national lack of public toilets.
I just had an unusual experience. The manager refused the use of the restroom at a McDonald's even when I was planning to buy a burger. I have traveled through every continent except Antarctica and have always assumed that I could pee at McDonald's. Is nothing sacred?
The humorist Art Buchwald once recounted an increasingly desperate search for a toilet in Manhattan. He was turned down at an office building, a bookstore and a hotel, so he finally rushed into a bar and asked for a drink.

"What kind of drink?" the bartender replied.

"Who cares?" Buchwald answered. "Where's the men's room?"

America should be better than that. Japan manages what may be the world's most civilized public toilets — ubiquitous, clean, and reliably equipped with paper — and almost every industrialized country is more bladder-friendly than America. Even poorer countries like China and India manage networks of public latrines. But the United States is simply not made for people who pee.
…
Americans have painstakingly built new norms about dog owners picking up after their pets, but we've gone backward with human waste.
Safest US Airlines during COVID — Delta and Southwest
Nineteen international airlines made the excellent score by the Safe Travel Barometer for Airlines and the Safest Airline to travel on during COVID-19 was Qatar Airlines. Delta Air Lines and Southwest Airlines were the only US-registered airlines that made top group. The best overall score for low-cost carriers went to Southwest Airlines.
Qatar Airways, Qatar Score 4.5
Emirates, UAE Score Score 4.4
Etihad Airways, UAE Score 4.3
Delta Air Lines, USA: Score 4.3
Lufthansa, Germany Score 4.1
Air China, China Score 4.1
Turkish Airlines, Turkey Score 4.1
Vistra, India, Score 4.1
Iberia, Spain Score 4.1
Cathay Pacific, Hong Kong Score 4.0
Qantas Airways, Australia, Score 4
Southwest Airlines, USA, Score 4
China Southern Airlines, China, Score 4
All Nippon Airways, Japan, Score 4
Air Asia, Malaysia, Score 4
Air Canada, Canada Score 4
IndiGo, India, Score 4
Virgin Atlantic, UK, Score 4
Air India, India, Score 4
---
READ ALSO:
Travelers United, fed up with resort fees, sues MGM
Will there be a big change to airline sick passenger rules?
---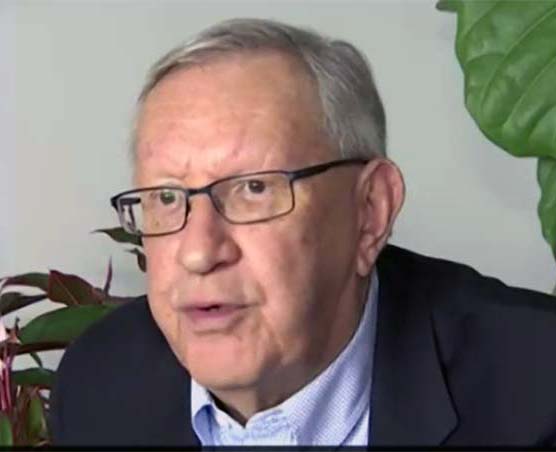 Charlie Leocha is the President of Travelers United. He has been working in Washington, DC, for the past 11 years with Congress, the Department of Transportation and industry stakeholders on travel issues. He was the first consumer representative to the Advisory Committee for Aviation Consumer Protections appointed by the Secretary of Transportation from 2012 through 2018.