---
Consumer advocacy organization files appeal of DOT ruling on notification of passenger compensation rules

---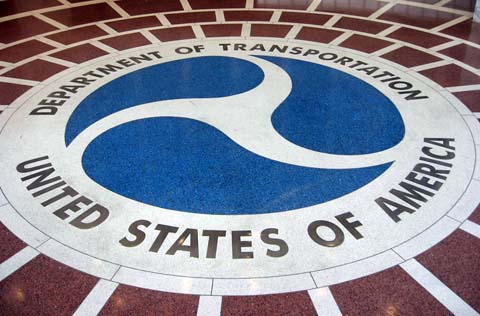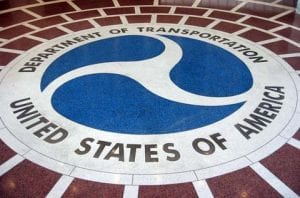 The Department of Transportation (DOT) dismissed the FlyersRights.org formal complaint about not notifying passengers about international treaty conditions for international passenger compensation rules. Immediately, the consumer organization filed an appeal against DOT. On October 4 a reply brief was filed against DOT in its Flight Delay Compensation Notice lawsuit in the D.C. Circuit Court of Appeals against the U.S. Department of Transportation.
ALSO IN TRAVELERS UNITED: How to file in small claims court for airline disputes
The Montreal Convention, a treaty governing international air travel, guarantees passenger compensation on a quasi-no fault basis for events such as flight delays, death, injury, and baggage loss or damage. According to Article 3 of the treaty, the airlines must provide adequate notice that passengers may be entitled to compensation for flight delays.
DOT claims that the Montreal Convention disclosure is not always needed
In dismissing FlyersRights.org's rulemaking petition, the US Department of Transportation (DOT) concluded that passengers are adequately informed of their Montreal Convention rights. DOT contends that it did not need to marshal its authority to protect passengers by prohibiting unfair or deceptive practices.
Paul Hudson, President of FlyersRights.org, explained, "The airlines only inform you that compensation may be limited, without disclosing the amount of delay compensation (up to $6450), how to obtain compensation, or that the treaty overrides any contrary provisions in an airline's contract of carriage. The airlines bury the information in dense legalese in lengthy contracts of carriage on their websites, so that the overwhelming majority of passengers are unaware of their delay compensation rights on international trips."
This case will test whether DOT is required to inform passengers of their rights
DOT contends, first, that airlines cite the literal disclosure language of the Montreal Convention in their contracts of carriage and are required to repeat the same language in notices on tickets and at ticket counters. However, today's tickets are computer-generated at home and those tickets and boarding passes do not include any of the Montreal Convention notifications.
The treaty language used in the contract of carriage and at ticket counters states only that there is a treaty that limits the liability of airlines. The current language required by DOT says nothing at all about the existence or nature of any passenger rights to compensation for the delay. The DOT notifications in the airline contracts of carriage, at ticket counters, and on tickets generated by airlines at airports and ticket offices is not adequate.
DOT argues that consumer confusion about compensation is not enough to suggest purposeful obfuscation. The key DOT evidence, however, the airline contracts of carriage, conceals the nature of international passenger rights for delay compensation. In its decision denying the Rulemaking Petition, DOT failed to consider that the contracts of carriage do not accurately or adequately inform passengers of the nature of their rights.
Is contradictory and confusing language deceptive?
DOT simply overlooked the contradictory and confusing language in those same contracts. The contract language has the intent and effect of confusing passengers and preventing them from understanding the nature of their rights.
Finally, DOT has failed to provide any rational basis for its decision to regulate disclosure of information about compensation for lost or damaged baggage, but not for passenger delay.
READ ALSO: Passengers need an official DOT legal policy
Deception of any part of the treaty is still deception
For these reasons, DOT's decision was not reasoned. It has relied on facts — language supposedly actually telling passengers about their rights — that do not exist and therefore are not in the record. And the agency has not explained what policy consideration if any, underlies its decision to allow these deceptive and misleading practices of the airlines to continue.
Click here to download the court filing with all arguments.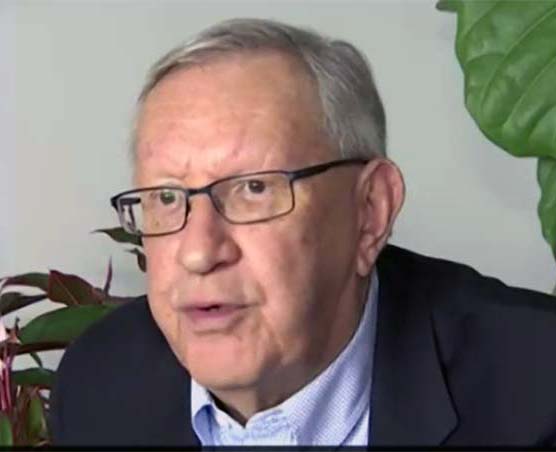 Charlie Leocha is the President of Travelers United. He has been working in Washington, DC, for the past 14 years with Congress, the Department of Transportation, and industry stakeholders on travel issues. He was the first consumer representative to the Advisory Committee for Aviation Consumer Protections appointed by the Secretary of Transportation from 2012 through 2018.