---
Researchers found there were plenty of rooms left even when the site says "only one"
---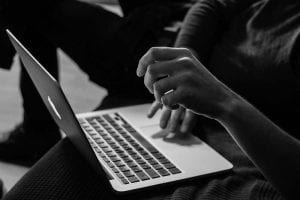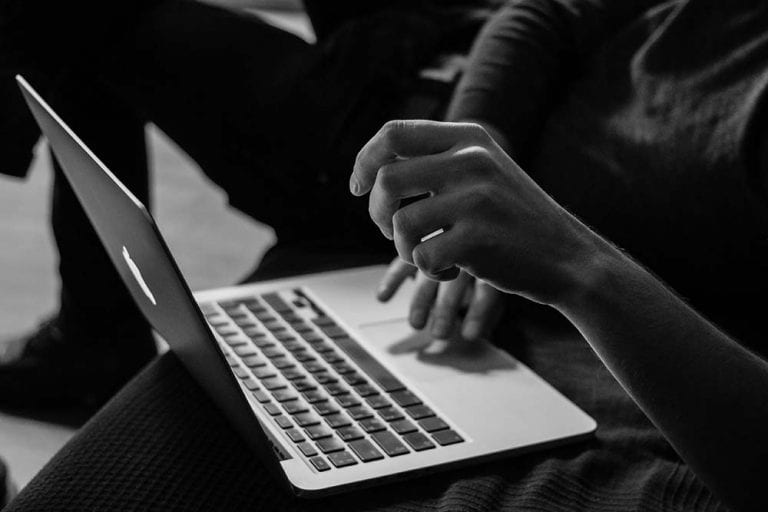 Travel websites make it easy to comparison shop for hotel rooms. Just watch out for a common marketing trick designed to get you to book right away, rather than compare other options — bold warnings about limited inventory ("ONLY 1 ROOM LEFT!") with your search results.
A study by Checkbook.org (an independent, nonprofit consumer organization) found that most of the well-known online travel sites display alerts about room shortages that typically do not exist. "Almost all these warnings about low availability, about scarcity of rooms, are completely misleading and dishonest; there's usually still plenty of rooms left," said Kevin Brasler, Checkbook's executive editor. "It's just the way they're trying to get you to buy now and not think about it too much."
Researchers studied hotel rates for three weeks
Over the course of several weeks, Checkbook's researchers searched for hotel stays in major U.S. cities on eight different online travel agencies. The searches were repeated three times over three weeks.
Based on its research, Checkbook says Agoda, Booking.com, Expedia, Hotels.com, Hotwire, Orbitz and Priceline use the scarcity marketing technique.
Sometimes these sites select "obscure room types with low inventory," so they can warn customers that only a few of these specific rooms are available, while other choices at that hotel exist — often for the same price, the researchers found.
While it may be "technically true" that the site has only one or two "cherry-picked rooms" available at that hotel at a specific price (e.g., a handicapped-accessible junior queen suite with breakfast), it's "not fair to customers" to make that claim when other rooms at that hotel can be booked at the same price, the report concluded.
"Technical truth" on websites is aims to be misleading
"The intent is to trick me, to be dishonest about what's really going on," Brasler told NBC News BETTER. "When you say there's one room left, there should be one room left."
Of the eight sites tested, Checkbook found that Priceline had the most claims about room shortages — 21 of the first 25 listings had low-availability warnings, on average. Orbitz was second, with more than half the listings displaying such warnings.
"Clearly, the public is being misled, in some cases, by this practice," said Ed Perkins, a syndicated travel columnist who writes for Smarter Travel and the Chicago Tribune syndicate. "I think it's fair to call it a high-pressure sales tactic, and that's one of the nicer things you can say about it."
READ ALSO: Hotel safety is still primarily on the shoulders of guests
The online companies respond
The two companies that own all these sites, Expedia Group (Expedia.com, Hotels.com, Hotwire.com, Orbitz and Travelocity) and Booking Holdings (Agoda and Priceline.com), told NBC News BETTER that the messaging about limited availability is done to help customers make informed decisions.
"We believe the language used is clear and is not misleading," Josh deBerge, a spokesman for Expedia Group, said in a statement. "Room inventory on Expedia Group sites is controlled by the lodging partner. Messaging on Expedia Group sites about the availability at a property is based on the number of rooms available on our sites at the price displayed."
Priceline told us: "Travel sites present accurate real-time data showing how many options remain for the specific room that travelers are considering. If they choose to look at a different room, we'll show how many remain for that room type as well."
The Priceline statement also noted that the authors of the Checkbook.org study "specifically explain, within the study itself, that the data travel sites present on available rooms is based on room type, rather than the entire hotel."
So what's going on here?
Here are a few examples from the Checkbook report.
Priceline: When Checkbook's researchers searched for a room in downtown Minneapolis, they were told that there was only one room left for 23 of the first 25 properties shown. But when they clicked to book, they found many rooms were still available. At Radisson Red, there were dozens of rooms available, not just one.
Expedia.com: A search for rooms in Dallas showed there was only "1 left at $89 per night" at the LaQuinta Inn & Suites downtown. But after clicking on the listing, it became clear that the warning only applies to a handicapped-accessible room with a king bed. Rooms in three other categories were available for $89 a night.
Agoda: For a stay in Las Vegas, they found "ONLY 1 LEFT" next to the listing for Homewood Suites by Hilton. But that warning only referred to one room type — "King Accessible Roll In Shower Studio No Smoking." After searching some more, they found three other room types — 19 rooms total — available at that price. Next to every option, Agoda indicated "limited availability" and "This is a popular choice!"
Some hotel sites are different — they don't all mislead
Checkbook found that Kayak, Momondo, Travelzoo and Trivago don't use limited quantity warnings.
"But it's difficult to give them much credit," the report noted, "given that all these sites are operated by Booking or Expedia, which also own the websites that do display misleading claims about availability."
ALSO ON TRAVELERS UNITED: Had enough of hidden hotel fees?
While insisting there's nothing wrong with scarcity warnings, it appears Expedia knows how shoppers respond to them. An ad for Trivago (part of the Expedia Group) calls out the practice: "Some hotel sites panic you into booking the last room, but they also don't have all the availability. Instead, use Trivago," the white-haired pitchman in the commercial says.
How to be a smart shopper for hotel rooms 
So what should you do when you're searching for a room on a travel website and find something you like and there's a warning that it's the last one left?
Charlie Leocha, president of the consumer group Travelers United, says if it's a refundable room — and make sure it's a reservation that allows cancellation without penalty — it's OK to book it and then look around for a better deal through the hotel itself or another travel site.
"If it's a nonrefundable room, check somewhere else, because typically the refundable room only costs a few dollars more, and you end up getting a lot more flexibility," Leocha told NBC News BETTER. "My bottom line is always compare prices; go to at least three different websites, check the prices and then make your decision."
The Checkbook survey concluded that: "Despite cautioning us to 'Hurry!' or 'Book now,' we found neither availability nor prices suffered with time. In fact, after collecting more than 3,500 hotel rates last year for our article on how to score the best hotel deals, we can assure you there's no rush. In most scenarios, we found hotel room prices actually decreased the longer we waited to book."
This story was originally published on NBC News BETTER.
Feature photo by Sergey Zolkin on Unsplash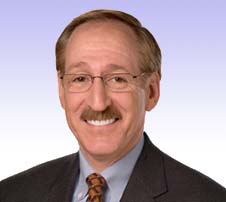 ConsumerMan Herb Weisbaum is one of America's top consumer experts. He's been helping consumers for more than 35 years. Herb's Emmy award-winning television reports have exposed everything from quack medications to bogus investments. Herb covers the consumer beat for NBC News Digital. His stories on NBCNews.com warn readers about scams, bad deals, dangerous products and false advertising. You'll find those stories posted on the ConsumerMan website for easy reference. He's also the Consumer Reporter at KOMO Radio in Seattle.