---
The most important question to ask if you really want early hotel check-in 
---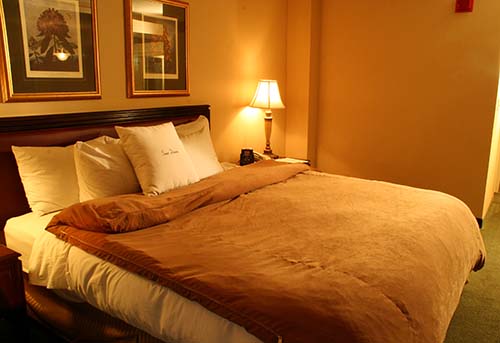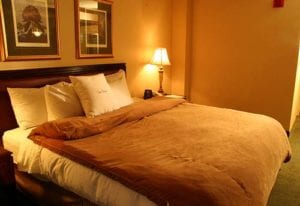 Most travelers who book hotels and arrive in a city early in the day would love to get early check-in when they arrive. But most hotels have a regular check-in time of 3:00 p.m. or 4:00 p.m. Knowing this important early check-in question may make all the difference.
Of course, for people leaving, no one wants to be forced to leave earlier than the mostly standard noon check-out.
Now, some hotels, usually near airports, will offer day room rates. A sadly increasing number of properties are charging fees for early check-in, but most places still will give travelers early check-in for a booked room if available. Knowing this important early check-in question is important.
The important early check-in question is, "How important is the exact room?"
In the past several months I've made the decision twice, and made it differently each time. The first time I flew into Paris, and the hotel, at about 11 a.m., when I was told they would be able to upgrade me if I could wait a couple of hours, or they could give me another room immediately.
While sleep sounded good, I had slept some on the plane. Plus, with a two-day stay ahead where my friend and I might be spending a lot of time in the room, we decided to wait. We had a leisurely lunch and it took almost three hours. The upgraded room WAS lovely and to our minds, the wait was well worth it.
Then in New York, after a shorter red-eye flight with only about two hours of sleep, I arrived on a busy weekend before 8 a.m. At that point, all I wanted to do was take a nap. In this case, I had advised the hotel in advance that time was the priority. At the desk, I asked for ANY available room. As it turned out, they were able to give me early check-in. Now, it just might have been the worst room in the place. It was on the lowest floor, facing the generators. And, the windows were so fogged and dirty that the view was gray on a day with blue skies. (And the view never got better.)
READ ALSO: Marriott is sued for lying to consumers to make more money
On the other hand, it was a comfortable room, with a very nice bed, and I slept for about four solid hours. On a weekend when I was staying alone, I didn't have that much time in the room that wasn't working or watching late-night TV. While I had a few moments of doubt, it was the right choice.
For these cases, it was also the same hotel chain, where I have some moderate frequent guest status, so I definitely could have waited for a nice view. And spent the morning like a zombie.
Hotels want to please their guests
But this ultimately is the decision travelers need to make. Hotels want to please their guests. If the room is not a highly discounted booking made on an opaque site where they KNOW you bid on the lowest price, you will get help. Editor's note: I have never been treated shoddily by hotel staff even when staying in a room I booked with a special deal.
Of course, at most nice hotels, all rooms are not created equal. Nor are all needs for a nap. Many times, it boils down to whether you, the customer, are willing to give up something to get your early check-in.
ALSO ON TRAVELERS UNITED: Hotel safety is still primarily on the shoulders of guests
So yes, while a deluxe room or suite upon arrival might be everyone's dream, it is not realistic. When arriving at a hotel before official check-in time, think in advance what the priority is — the best room they might be able to assign, or the more luxurious one you may have booked.
Knowing what matters most will definitely increase the chance of getting early check-in.
Janice Hough is a California-based travel agent a travel blogger and a part-time comedy writer. A frequent flier herself, she's been doing battle with airlines, hotels, and other travel companies for over three decades. Besides writing for Travelers United, Janice has a humor blog at Leftcoastsportsbabe.com (Warning, the political and sports humor therein does not represent the views of anyone but herself.)