---
An airport hotel can provide many excellent benefits
---
I am struggling with a decision about whether to stay at an airport hotel to start a trip to Spain. As a long-time traveler, I disdain the thought of staying at an airport hotel. However, over my decades of travel, airport hotels offer some conveniences and comforts that make them alluring.
Here are seven situations where choosing an airport hotel rather than one in a city works for many travelers.
Convenient connections
There are normal situations where airport hotels are a no-brainer. For overnight connections and very late arrivals, airport hotels provide excellent and obvious convenience. Sometimes, they allow travelers to save money on airfare.
When traveling from Boston to Europe I discovered a bargain airfare. The only problem with the airfare was that it required flying during the day from Boston to London Heathrow Airport. My arrival in London was late at night. Choices of flights from Heathrow onward were plentiful. So, I decided to stay at the airport hotel. I planned to get as good a night's sleep as I could, then depart mid-morning on my continuing flight. It turned out to be a win-win-win situation.
Unfortunately, most of my savings were lost by the airport hotel room rate. However, I managed three major benefits from the airport hotel. I enjoyed a decent night's sleep, a good breakfast, and a stress-free departure for the rest of my vacation.
US standards and comfort are welcome after a long journey
During a recent Christmas vacation, I learned the benefits of a great bed. After a connecting flight from Washington, DC, to Poland, I faced a surprising situation. My original choice of hotel was closed until after Christmas day. So, I had to stay at an American chain hotel close to the airport for the first night. The beds were magnificent and I had a wonderful first night's sleep in Europe (after a transatlantic flight).
When meeting with fellow travelers
An airport hotel provides an excellent location to rendezvous with friends during a trip. This summer, I again am headed to Spain. I will be connecting with another friend flying in from a different airport on a different airline. The airport hotel makes a perfect spot for us to meet.
My arrival is around noon and my friend lands at about 6 p.m. By selecting an airport hotel, I get to pick up our rental car and then get some sleep before heading back to the airport to meet him. We then will have an opportunity to grab a couple of hours of sleep. Finally, we will have a late Spanish dinner nearby and get to sleep.
Avoiding city morning traffic when touring
This benefit requires some knowledge of your destination airport and its location.
Both my friend who I am meeting in Spain know Bilbao, the major city served by the airport. So meeting downtown isn't necessary. Plus, we plan to explore the area that is far more convenient to the airport and the coastline. The airport hotel allows us to avoid what can be snarled city rush-hour traffic. The time we save will provide more opportunities to visit other nearby towns.
Staying at the airport makes it easier to meet. It also leaves us on the northern side of town, which is on our way to dramatic cliffs dropping into the Atlantic that we plan to visit.
When departing, an airport hotel eliminates stress
So far, I have focused on arrivals in Europe. But, during departures, many find it far more comfortable and less stressful to stay near the airport prior to flying across the Atlantic to the USA. Many friends of mine do this only to escape morning traffic and the need to get up extremely early to catch a near-dawn flight.
For businessmen who have local meetings, airport hotels can be a godsend
This option is a major saving when one considers savings in time. Of course, the hotel needs to have proper meeting facilities or dining. In addition, one must consider the costs of having locals come to the airport for meetings, such as gasoline, cab fare, and parking.
Airport hotels may save money over downtown properties
Parking: Airport hotels normally have plenty of free parking. For those renting a car, the free parking makes a major difference in overall costs.
In the center of town, most hotels have paid parking. Costs can be extreme. For instance, in Spain, most overnight parking costs about $22. Or in Frankfurt, Germany, free parking is not usually something that exists. Parking will cost about $80+ for 24 hours and $40+ for 12 hours. Hourly rates in the USA depend on your location. New York is the most expensive, reportedly in the range of $40-$60, and Chicago at around $25-45. Check parking rates before renting a car and driving into the center of town.
Airport hotel room rates: Don't expect to save much money when staying at an airport hotel vs. staying at a downtown hotel. Most chain hotels maintain an airport price fairly close to their property rated downtown. Consumers may find less expensive hotel rates a few miles from the airport at smaller properties.
Airport day rate rooms
Some airport hotels offer day rates. That means they will rent a room out for less than a full overnight. At Denver, Colorado, the airport hotel will provide a day rate of 50 percent off the cost of a full night rate. In Boston, a series of hotels offer day discounts of between 60 and 45 percent from the normal overnight rates.
Many of these day use rooms have availability from 9 am to 4 pm or from noon to 7 pm. Some hotels provide a room from noon until midnight. Anyone who has traveled and had long layovers knows the benefits of having a room for a six-hour-plus layover. Families traveling with kids find them a lifesaver.
Day rate rooms provide wonderful space for anyone traveling overnight to use upon landing. I once rented a room at the Brussels airport while waiting for a friend to pick me up in the late afternoon. That room provided me with almost six hours of sleep that changed my vacation.
There are some websites that provide day rates
Websites such as Day Use and Hotels By Day allow travelers to book day rooms online. However, their inventory is limited. The best way to find day rate rooms is to call the hotel directly. Do not call the central reservations number, but the direct hotel line. These numbers can be found with a bit of sleuthing online.
Hotels rooms with day rates at airport hotels are priced and offered on a space-available basis. Sometimes there are no day rate rooms available; other times there are plenty. Some hotels have specific times that are available. Other lodgings may base their pricing on availability. If booking by calling directly to the hotel, travelers may have to be flexible.
Feature photo landing at Mexico City by Eduardo Cano Photo Co. on Unsplash
You may be interested in reading these stories:
• Hotel safety is still primarily on the shoulders of guests
• How to live in a real castle in Spain
• 6 ways to find Spanish savings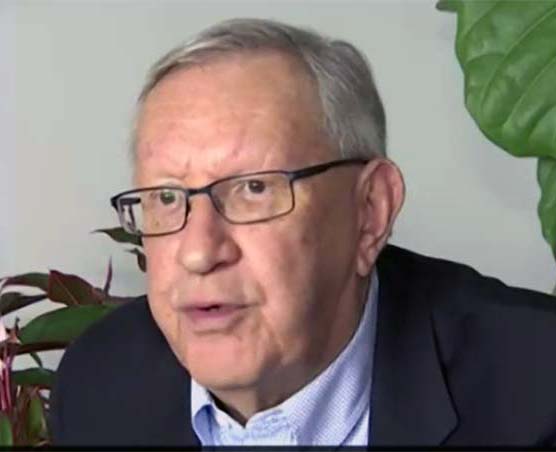 Charlie Leocha is the President of Travelers United. He has been working in Washington, DC, for the past 11 years with Congress, the Department of Transportation and industry stakeholders on travel issues. He was the first consumer representative to the Advisory Committee for Aviation Consumer Protections appointed by the Secretary of Transportation from 2012 through 2018.