---
200 million Americans don't realize foreign transaction fees can apply without foreign travel
---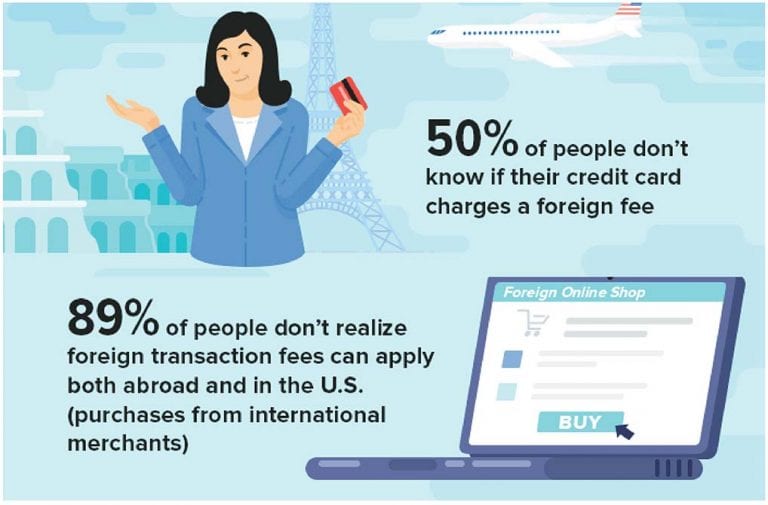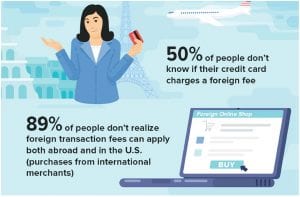 US consumers waste millions of dollars each year paying foreign transaction fees on credit cards. In many cases, they don't even know they're paying these fees. Half of all credit card users don't know whether their card has a foreign fee. But that is only part of the problem.
Many overseas destinations charge foreign transaction fees. Plus, almost all cash machines outside US borders charge transaction fees.
Consumers don't realize that they can pay foreign transaction fees here in the US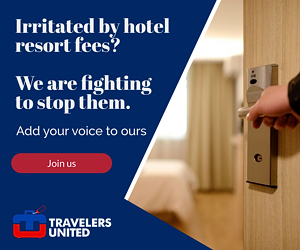 Not everyone travels internationally (especially these days). Almost everyone assumes they're safe from foreign fees while at home in the US. In fact, 4 in 10 people don't realize that credit card companies can charge foreign fees while traveling abroad. Eight in 10 don't understand that foreign fees can apply while dealing with overseas merchants from the US.
Unsuspecting online shoppers who purchase from a merchant based abroad could get hit with an international surcharge of up to 3 percent as a result. They are charged extra fees without leaving the country. These credit cardholders are already on the hook for more than $1 trillion in unpaid credit card balances overall.
"Consumers often do not know this until they spot the foreign transaction fee listed separately on a bill," Sarah Jane Hughes, a university scholar and commercial law fellow at Indiana University told WalletHub. "I would be surprised if these fees are not correctly disclosed in credit card agreements because that is required. Some consumers may not have read the entire set of disclosures or have read only the parts they thought they had an interest in at a particular time."
READ ALSO: Learn to ask yourself this important early check-in question
Consumers consider foreign transaction fees to be unfair
Foreign transaction fees on credit cards only seem to make consumers mad. More than 80 percent of people consider foreign fees to be unfair. And, 6 in 10 go as far as to say they'll never get another credit card that charges a foreign fee.
More credit cards without foreign transaction fees are available today
Most of the best credit cards on the market are among them, too, so there's no need to sacrifice rewards, annual fees, APRs, or other features.
Although finding a good credit card with no foreign fees is increasingly simple, consumers' lack of knowledge is problematic. At WalletHub, a financial website, you can learn all about the best credit cards without foreign transaction fees.
A no-foreign-transaction-fee credit card is a card that does not charge cardholders any fees while traveling internationally or making purchases from foreign-based merchants. A credit card with no foreign transaction fee will save the average user 3 percent on purchases processed abroad. Using such a card also is the best way to convert currency while traveling abroad, providing a lower exchange rate than airport kiosks and banks (some cards are from WalletHub partners).

There's no reason to ever pay extra when buying something abroad because no foreign fee credit cards are available to people of all credit levels, from bad credit to excellent credit. In fact, no- foreign-transaction-fee credit cards represented 25 percent of the credit card offers available in 2021. More than 6 in 10 credit cards without foreign transaction fees also have $0 annual fees.
Educating the public is the real solution. 

"It is a challenge of public education to make people aware of the possibility of such fees and to prompt them to become informed regarding their credit cards," said Sherrill L. Shaffer of the University of Wyoming. "It's a bit of a chicken-and-egg problem. Broadly aware of such fees, travelers should take a moment to check out the particulars of their cards. But anyone who hasn't looked at it for their card probably is unaware of the issue more generally."
READ ALSO: Apple AirTags: Safe in all luggage. Can find missing bags.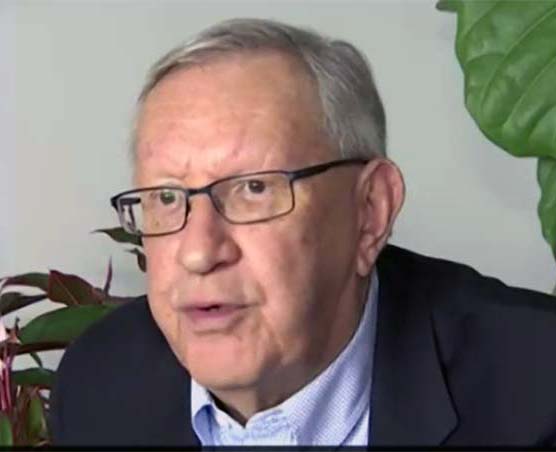 Charlie Leocha is the President of Travelers United. He has been working in Washington, DC, for the past 14 years with Congress, the Department of Transportation, and industry stakeholders on travel issues. He was the first consumer representative to the Advisory Committee for Aviation Consumer Protections appointed by the Secretary of Transportation from 2012 through 2018.